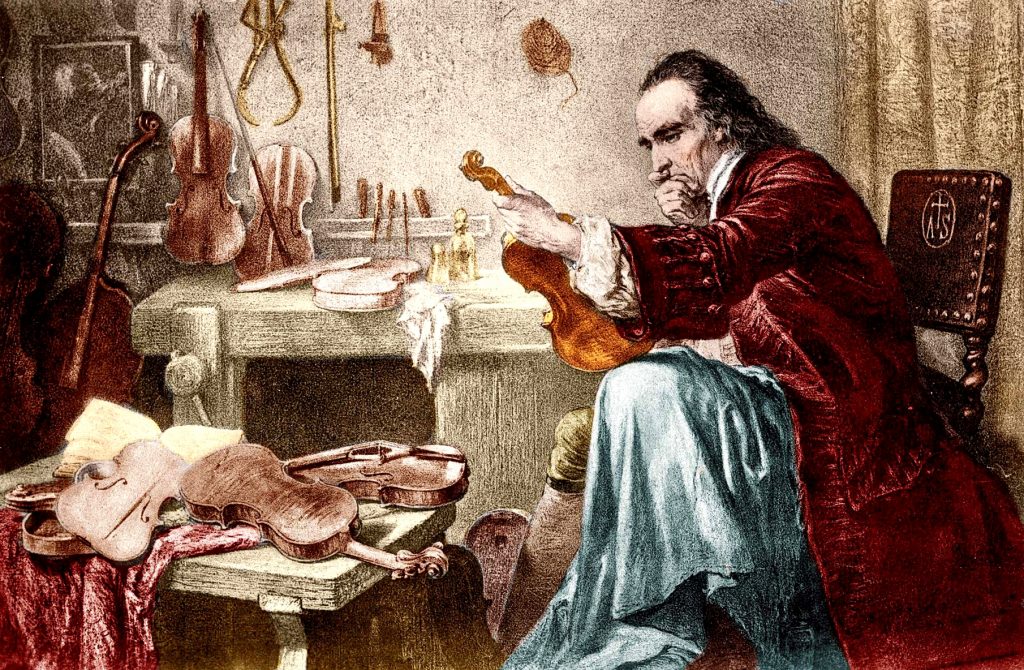 Leopold the violin maker. Does this historical fiction opening strike the right note?
Title: Song of Sorrow
Wordcount: 100,000
Genre: Historical
Language: British English
Synopsis: From the First World War to the rise of Nazism, the Second World War and the Holocaust, from Germany's post-war guilt to the rise and fall of the Berlin Wall, the curse of the violin will fall on all those who dare play the Song of Sorrow.
Text:
Sometimes I think I can see him, a silhouette in the distance. I lean forward, narrowing my eyes, trying to see through the haze of heat rising from the road. I want to call out his name, want him to see me. But no, it's not him; it never is.
I was brought up in the countryside, some hundred kilometres south of Leipzig. The lane at the end of our little house divided into two. At the point the two lanes intersected was a raised patch of grass and on that grass was a small, granite cross. Whenever the weather and time allowed it, I used to sit on the grass and lean against the cross and stare into the distance, pulling up tufts of grass and plucking the daisies. And all the while, gazing down the lane, waiting. Forever waiting.
Twenty-one years later, part of me is still waiting.
1.
A small town in Germany, October 1871
Leopold returns home early from his workshop, flinging open the front door. I am slicing an onion, trying to blink away the sting while humming the opening bars of Zadok the Priest. My husband stands there with his little peaked hat with a feather in it, panting, bringing the cold from outside with him. Something about the unusual gleam in his eyes unnerves me. He says my name in a tone I am unaccustomed to. My knife hovers above the chopping board. I know my husband has something to say, I hope something good, but a little stab of anxiety pierces me. 'Yes, what is it, Leo? Say it, whatever it is.'
'Oh, my love.'
And now I am truly worried. My husband does not employ affectionate names unless there is something that is truly ailing him.
I place the knife carefully on the table top as he reaches for me, his arms outstretched. 'Oh, my love, my love.'
'Stop with this nonsense and tell me what's wrong.'
'Oh, ye of little faith. Nothing is wrong. On the contrary, for once in our lives, God is smiling on us, and filling us with His radiance.' He is speaking quickly, the words tumbling out. 'After all this time, it has happened. Why, I feel His bountiful–'
'Leo.' I am almost shouting. 'Is this about the violin? In heaven's name, just tell me.'
Now he stops, as if remembering I don't yet know what wondrous event has enthralled him. His grip on my hands tighten. 'Yes, the violin. Hannah, my dearest, I've done it. It's perfection, I know it.'
I try to smile, try to look pleased. The delicious moment of expectation is punctured for we've been here many times before. Every time my dear, deluded husband finishes a violin, he thinks it is perfect, that it is the best he's ever made.
'Oh, Hannah, it's perfect; it's the best I've ever made.'
'Yes, Leo.'
'This one will sell, my love, and it'll make our fortune. I can feel it here,' he adds, thumping himself in the chest. 'It'll change our lives. Why, Hannah, stop a moment.'
I hadn't realised that I had resumed my chopping of the onion and indeed was hacking at it with much gusto. My poor husband, he lives his life on dreams. He is the very epitome of optimism. He forgets the catalogue of disappointments and false hopes that have marked his working life hitherto. We hardly survive on the proceeds of his trade; the rent is overdue and the shadow of debt hovers over us constantly. Violin-making is a precarious occupation. A violin will sell only to the parents with aspiration and usually even those are happy to buy any old rubbish for their children. Every violin maker is after the Holy Grail, a violin that a top violinist from a great orchestra will fall in love with and prepared to pay handsomely for.
'I'm sorry, Leo. You were saying?'
He spins round, struggling to contain his excitement, flutters around me like a moth. This violin, he declares, waving his arms about, is the one he was destined to produce, the one that will put his name on the map, the one that will make him the most sought after violin maker in all Germany. I have carrots to chop, potatoes to peel, a hungry six-year-old to feed; I have little time for this daydreaming yet I say nothing, wouldn't dare to interrupt. He takes a seat at the table, drums his fingers on the surface, rises to his feet again, still talking of our glorious future, the house we will live in, the views of the lake from the verandah, the sound of birds in the trees, far away from this dirty town and its filthy streets and feral children. He often refers to this house that exists only in his imagination. He has every room mapped out, from the grand dining table to the four-poster beds; from the grandfather clock to the tiled floor in the hallway. Are all men like children?
I hesitate to remind Leo that Herr Hauff, our landlord, is due at the end of the week, expecting his rent. We are almost three months in arrears and all I have is a fortnight's worth. We risk being evicted but I have no wish to puncture Leo's balloon of happiness so again I hold my tongue. I also hesitate to ask, but ask I must, whether Hans, his agent, has seen this latest work of art and, if he has, what he makes of it.
'No, no, not yet. He's coming here tomorrow morning. We must make sure the house is clean for his visit.'
Of course, when Leo says we must make sure, what he really means is that I must make sure. I smile and shake my head. I don't mind.
Leo sees this. 'What?' he says, a trace of irritation in his tone. 'What's so funny?'
'I'm sure Hans will love it, Leo. Have no fear.'
Editorial comment:
I read through this without stopping, which is always a good sign, apart from at the beginning of the third sentence, when you say for the first time "My husband". I wondered where the husband was, and then realised Leo was the husband, which perhaps I should have guessed, and another reader might. I think you could easily tweak this to avoid any confusion. Ditch the first two mentions of "my husband" and replace them with "Leo" or "he". Then, when she says "My husband does not employ affectionate names", we get the association organically.
If I was going to be particularly picky, there are other areas that need the light touch of an intelligent copyeditor.
"… try to look pleased, but the delicious moment of expectation is punctured. We've been here …" works better, I think.
There should probably be a semi-colon or even a spaced en-dash in "My poor husband, he lives his life on dreams" which as it stands is a comma-splice.
The "be" is missing in "and be prepared to pay handsomely for".
However, niggles aside, a great piece of writing, eminently able to be submitted to an agent. The bigger picture, of whether you've started the story at the right place, I can't tell from this extract. This presumably is the one, the violin that will change their fortunes? Either that, or this is the moment when she decides she's had enough and leaves Leopold to his violin-making and heads off back home to her family with the child? If this is just another false dawn and life drags on as usual, her keeping the family together and him trying it out with the next violin, I'd wonder why you started here.

Congratulations on the first gold star to be awarded at The Opening Lines for many months.

Thanks for posting.
Sponsored by editorial.ie.