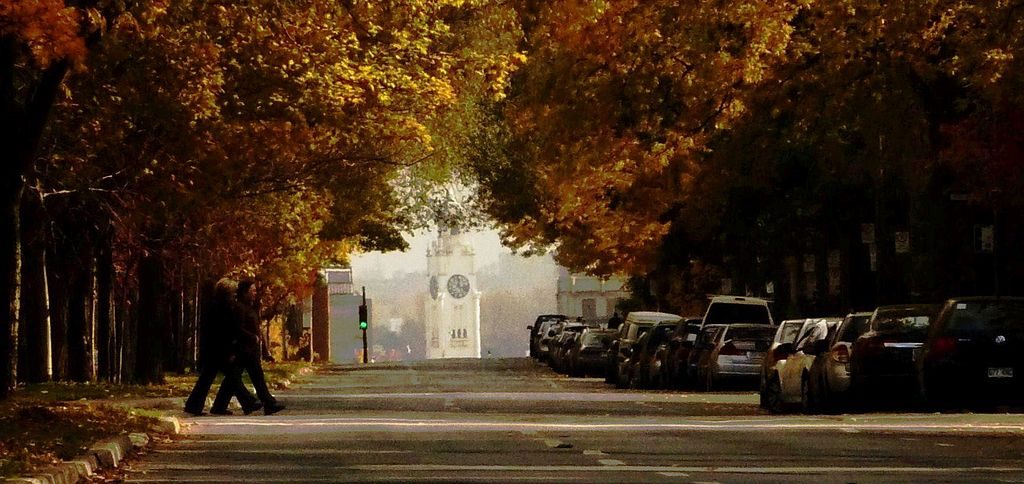 This opening is a nice piece of writing, but it's not going to get agent interest as it stands because it badly needs a copyedit. It's quite well written in terms of grammar and punctuation, but when it comes to actual story, it's a good example of why writers need editors.
Title: A journey of unintended consequences
Wordcount: 120,000
Genre: Womens' Fiction
Language: Canadian English
Synopsis: On the eve of her 50th birthday, Madeline St-Laurent is facing the indisputable fact that her life is more than half over. Neglected by her husband, the accomplished translator from Montreal embarks on an ambitious program to reinvent herself. She undergoes a metamorphosis that tests her appetite for risk.
Text:
The downtown bus sputtered along Avenue du Parc, packed with commuters anxious for the start of the long Easter weekend.
Maddie St-Laurent stood wedged between a young woman in an animated phone conversation and a man oblivious to the pungent cheese he carried in a paper grocery bag. She had one hand on the top rail, and the other wrapped around the handle of her own grocery bag. Every time the bus made a scheduled stop, Maddie's oversized body twisted and rocked as she tried to keep her balance. Maddie scanned the bus, eager for someone to get off so she could grab a seat. At the speed of the rush hour traffic, she would be forced to stand for another twenty-five minutes.
The bus was quiet, except for the traffic noise that would occasionally filter through the commuter's earbuds. The pattern of behavior on the bus repeated itself daily as most passengers preferred the company of their hand-held devices to a conversation with a stranger. Maddie too was preoccupied with creating a mental list of the items she needed to buy for Easter Sunday dinner. Julia, Maddie's hard-to-please mother, expected a lavish meal, and dutiful Maddie would oblige without complaint.
As the bus approached a busy intersection, the driver accelerated to beat the light but changed his mind when it turned yellow at the last moment. He rammed on the brakes, pitching Maddie and others forward violently. Her 180-pound body landed on the lap of an elderly man like a cement block on a matchstick. The man groaned pitifully, and for an instant, she sat on him awkwardly, unable to reach the handrail above her head to pull herself off. Two teenagers, who stood inches away, moved in and lifted Maddie up and off the man. The commuters close enough to have witnessed the incident glared at the hefty woman as if to blame her for their commuter ills. Maddie's fair complexion turned several shades of deep pink.
'Je m'excuse,' Maddie said in French and switched to English, a habit she had picked up after a lifetime of living in Montreal.  'I am so sorry.'
The man smiled meekly and studied the dowdy woman with damp hair and wide hips. 'Maybe you should sit down,' he replied politely and stood to offer her his seat.
'No, I'm perfectly fine. But thanks anyway.' Maddie moved away and squeezed her ample frame to the back of the bus to wait for her stop, chastising herself for not leaving her downtown office sooner.
The bus windows were wet and smudged with fingerprints. In the distorted glass, Maddie's reflection looked even more haggard: dark red hair pulled back in an attempt at a fashionable messy up-do; a long, wrinkled overcoat that covered a voluminous frame and flat shoes that were scuffed and faded. For an instant, she hardly recognized the middle age and flushed face that stared back at her. Earlier that day, she had left her Outremont home in a hurry to make the monthly staff meeting, and forgot to apply makeup or comb her hair.
The commuters progressed through the traffic at a snail's pace. Maddie's winter coat was uncomfortable heavy in the overheated bus, and the frumpy, overweight woman in the window would not stop glaring at her. Enough, she murmured to no one in particular and lumbered off at the next stop to walk the rest of the way home.
Once outside, Maddie unbuttoned her coat and headed in the direction of Rue McEachran, where she, husband Dominique, and their two boys had lived for over twenty years. These days, the sizeable classic home had only two occupants. The eldest son, Jean-Luc, had left at seventeen to attend military college in St-Jean. After his studies and extended military training with the Canadian Armed Forces, he transferred to a Base in Western Canada. The youngest son, Xavier, also lived out west and worked for an Engineering company in Alberta.
Maddie walked briskly and weaved in and out of the crowd, trying to avoid the oncoming pedestrians who were oblivious to the approaching middle-age woman. The past week had been particularly difficult for her. Incidents like the one she had just experienced occurred with more regularity, and each one cut a little deeper into her fragile self-confidence.
At the grocery store, the clerk insisted he carries the bags to her car. The new young intern at the office asked Maddie what to buy for his grandmother's birthday. The day before, the pharmacist went out of his way to explain the Senior's discount policy. Innocent acts of kindness by well-meaning people were a constant reminder that Maddie appeared to be well past her prime and slotted in the 'old lady' category. If these recent incidents were not depressing enough, her fiftieth birthday was three weeks away, and friends and family were planning a grand celebration to honor the half-century mark.
Maddie knew precisely how and when the mutation from attractive forty-something mother to senior citizen had begun and had been powerless to fight back. A few years earlier the symptoms of the 'change of life' appeared. Maddie worked hard to accept the inevitable and not allow the uncomfortable physical characteristics of menopause to rule her life. She approached the change with the same pragmatism as she did with her work assignments: she immersed herself in the subject to learn more about the side-effects and long terms consequences of menopause. Compared to many women who experience years of discomfort, the physical symptoms were manageable, and the transition from fertile to barren was mercilessly short.
When her monthly cycles ended permanently, though, the physical consequences of post-menopause were immediate and cruel. Seemingly overnight, her body transformed into something alien and unrecognizable. In a matter of weeks, Maddie gained thirty pounds. Her once enviable thick hair resembled brittle dried twigs, and her complexion went from rosy too red, further amplified by deepening facial lines and a wrinkled forehead.
Editorial comment: As the author of this piece you say that the work has been edited, but that you're unhappy with the final draft. I suspect what you mean is that it has been proofread, which (fixing grammar, typos and punctuation errors) is what a lot of authors think constitutes editing. The problem is that a good fiction editor would have a lot more to contribute to this work than just fixing typos, and the type of issues that I'm going to point out all impact, consciously or subconsciously, on our immersion in this piece, and are probably what is giving you that nagging feeling of dissatisfaction. Let's have a read through:
The first slip is a point of view (PoV) issue in the second sentence. The PoV of the piece is third person, focussed on the character of Maddie. But if we're Maddie, rattling along on the downtown bus, how do we know that the man standing next to her is "oblivious to the pungent cheese" he's carrying? We can't know he's oblivious. He might, in fact, love smelly cheese, and he might be relishing the sweaty aroma coming from his parcel. (Incidentally, someone who loves cheese is called a turophile, I've just found out!) This kind of PoV issue throws us out of the character we're supposed to be. Because we're not solidly grounded in Maddie, but also party to this other person's inner thoughts, we can't settle, subconsciously, in the character of Maddie—we're not immersed.
Later in that paragraph is the phrase "she would be forced to stand for another twenty-five minutes". This sounds like a narrator telling us this information, rather than Maddie herself. Once again, we're being pulled out of Maddie's thoughts and looking at her from a distance, as if we're someone else on the bus. Wouldn't it be better to have this thought expressed as Maddie's own reflection? The speed we're going, I'll be standing here another half an hour (twenty-five minutes is an oddly specific amount of time).
In the next paragraph, the phrase "the commuter's earbuds" might be a simple error. Punctuated that way, it's correct if it's a single commuter's earbuds. But if they're all on their phones, it should be "commuters' earbuds". If you do mean a specific commuter, then it's odd that they haven't been mentioned before—we don't know who she's referring to. The other odd thing is that you tell us that "the traffic noise would occasionally filter through" the earbuds. Unless Maddie is wearing earbuds she can only hear the traffic, and if she is wearing them, we're not told what she's listening to, only that she's preoccupied thinking about what to cook her mother.
"Hand-held devices", in the next sentence, is a suitably generic term for what might be a mixture of phones and tablets that people are watching on their way home on the bus, but it doesn't sound like the kind of term Maddie would say to herself, or even think. She'd probably think "Everyone stuck on their phones, as usual" even if some of them are technically classed as tablets.
Further on we're once again wrenched from Maddie's PoV as, after the embarrassing incident where she is dumped on to the man's lap after a sudden stop, he studies the "dowdy woman with damp hair and wide hips". Maddie isn't, presumably, thinking about herself in the abstract, so this must be from the perspective of the man looking at her, in what is almost "head-hopping" (I wrote a blog post on head-hopping, here).
(As a general point, if I were copyediting this, I would have pointed out that in this piece I think you overdo the emphasis of Maddie's size. There's her "oversized body", "her 180-pound body", "hefty woman", "dowdy woman with … wide hips", "her ample frame", "her voluminous frame …" Enough already. We get that Maddie has weight issues. Instead of telling us all this you could show it, and do, in the passage where she lands on the man's lap and is unable to lift herself up (but then be careful to do it consistently, because when she gets off the bus she "walked briskly and weaved in and out of the crowd". This doesn't sound like someone who is struggling with their weight and fitness levels).

I think the general issue is one of PoV, and distance. We are not consistently in Maddie's PoV throughout this piece and when we are in her PoV it's quite distant. This means that we don't really get to empathise with Maddie. We're told about her, and we're told about her relationship with her mother, and her husband, and her struggles with menopause, but we're told about her as if she is, indeed, just someone on a downtown bus that we'll never meet again. We're told what are, essentially, facts about Maddie's life, but we're not told how she really feels about any of it. Telling Maddie's story from a deep, personal PoV is not the only way of telling her story, obviously. There are many other options, such as an "omniscient narrator", but that's a hard PoV to write in convincingly without a considerable amount of skill. Since your readers, for women's fiction, are likely to want to immerse themselves in Maddie's character and her struggles to reinvent herself, I'd suggest that a deep personal PoV is the way to go. To really bring this scene to life I think we need to be much closer to Maddie. Have her inner thoughts expressed literally, as dialogue but in italics. "Oh my God; is that my reflection? Why did I leave this morning with no make-up?" as she catches sight of herself in the bus window.
The problem that you'll then have with this particular opening is that it's all introspection. We're just in Maddie's head as she trundles home on the bus, thinking her gloomy thoughts about what she looks like, and what she's going to cook for her mother for Easter Sunday. I only read so far, but I'm wondering what happens to Maddie on this particular journey home that makes it the beginning of your story, where your story starts? I suspect there isn't anything in particular, just that it's a vivid scene in your own mind that you wanted to commit to paper. That doesn't make it a good beginning for your book, unfortunately. If you want to use it (and it is quite vivid) keep it for somewhere else.

You've clearly talent as a writer, but that talent needs a little honing, either by studying some writing craft books (such as my forthcoming Self-editing for Self-publishers, due out later this year), particularly on the subject of point of view, or in conversation with a good fiction editor. This might be a good story, as it develops, but this opening shows a number of writing craft problems that, probably, reoccur throughout the book. That's why you're dissatisfied with the draft you have. Your inner, subconscious critic is hard to beat.

Thanks for posting!