Sitting outside Castlerea Prison, waiting for their friend to be released. What kind of start does this book get off to?
Title: Where The Fairies Dance
Wordcount: 97000
Genre: Crime Mystery
Language: British English
Synopsis: Two Irishmen, friends since childhood, one recently released from prison, attempt over a long bank holiday weekend to find a suitcase containing cash and drugs. Their search most certainly does not go as planned.
Text:
The man and the youth, their elbows out their respective windows, sat waiting in the Landcruiser jeep, in the visitors' carpark, opposite the big blue doors of Castlerea prison. The man had a four day stubble, was dressed in an oil and grease stained green pullover, oil and grease stained blue jeans, and on his head sat an oil and grease stained baseball cap. He finished off this visual preponderance of oil and grease by also smelling of oil and grease. And hydraulic machine fluid.
The youth in contrast looked newly showered, and smelled of shower gel and Lynx body spray. He wore an immaculate white polo shirt, and newly washed and ironed blue cargo shorts revealing his still white winter legs. And, oddly, a heavy lumber-jacket that obviously wasn't his, because it was much too big for him. And it was a sunny morning, the first week of April, and not at all cold. Orchestral classical music wafted from the jeep's speakers.
The youth said, "That's awful music, Spider. I never came across a digger driver who listens to that kind of music."
"Know many digger drivers, do you?"
"Well, no. Not really I suppose."
"I don't know many people who iron a pair of shorts either. And that music, for your education, is Vivaldi's Four Seasons. The Spring movement. For the season that's in it. Why, what would you prefer? Rap crap? Hip hop slop?"
"Have you any Ed Sheerin?"
"No."
"Or The Coronas?"
"No. Whoever the fuck they're supposed to be."
"Is it a CD or a radio station?"
"If it's got a presenter, ads and the news every hour what does that make it?"
"A radio station."
"Bingo."
"A radio station playing shite music."
"That's your opinion. And you're entitled to it. We live in a democracy."
"Can we change stations?"
"No."
"You just said we live in a democracy, Spider."
"Yeah, my democracy. My Landcruiser, my democracy."
"That's not fair. I'm sitting here too."
"Did you just say 'fair' there?"
"Yes, fair."
"You know, I think I heard that word used before, one time. In a Monty Python comedy I think it was. Years ago. I was about your age and all. In fact, I may even have used words like that myself, once upon a time. Fair. Just. Equitable. Impartial. Etcetera, etcetera."
The man was Spider Ryan, the youth Oisin Halpin, younger brother of Scott and the youngest of the five Halpin brothers, Scott being the oldest. Spider had never spent any significant time in Oisin's company before, but he knew the lad was in his Junior Cert year in school, so he guessed he was about fifteen. Normally when Spider took longish road journeys he did so alone, which meant he could listen to his music and ruminate on various things as he drove along, but Hilda Halpin had asked him over the phone the day before if he'd mind taking Oisin along with him when he went to collect Scott from prison, which she explained would, number one, get Oisin out of his room for a while, and number two, get him out from under her feet in the kitchen, where she liked to paint in the mornings, and she couldn't paint if someone was, she said, 'messing about with toasters and cereal boxes and microwaves'. She'd also added that it would show him, Oisin, where he'd end up too if caught breaking the law.
This phone chat with Mrs Halpin – Scott and Oisin's mother – had left Spider, who was always quick to pick up on nuances and was something of an over-thinker, pondering on a few things. Firstly, he wasn't sure if Scott's mother was establishing a distinction between breaking the law, and breaking the law and getting caught. He didn't think she was, because he couldn't imagine Mrs Halpin ever doing anything whatsoever illegal, and therefore, from her perspective, 'getting caught' was obviously something outside her experience.
Secondly, Spider wondered about Mrs Halpin's use of the word 'caught' with regard to Scott, because Scott hadn't been 'caught' doing anything, he'd been squealed on. Reported. Reported for defying a Family Law court judge's No Contact Order, thus rousing the ire of said judge who sent him down for fifteen months for his '…outrageous dissident attitude toward the authority of the court.'
The third thing wasn't sure about was Mrs Halpin's concern that another of her boys might end up doing time, when everyone knew that the Halpin brothers weren't criminals, but honest hard working lads who'd give you the shirt of their backs if you had none yourself.
The fourth thing Spider was puzzled about was why a fifteen year old lad would be content to spend his Easter break from school indoors in his room, or in the kitchen under his mother's feet. Certainly Spider wouldn't have spent his Easter holidays from school that way when he was fifteen, had he been attending school when he was fifteen that is, which he hadn't. Even so, when he was young – and years before he'd ever even reached fifteen – you had to leave your house to find amusement, not stay in it, amusement which in Spider's case had frequently resulted in harmless enough childhood antics bizarrely morphing into adult-world hassles of various magnitudes, only adding to Spider's reputation from aged six onwards for getting himself into fixes, usually while in the company of his often reluctant co-accused, one Scott Pierre Halpin. And this less-than-stellar reputation – including a diehard reputation for secrecy – acquired by Spider had followed him, rightly or wrongly, from childhood into manhood, rightly mostly Spider himself would be first to admit, not that he cared much about reputations, good or bad, his own or anyone elses'.
These then were the musings bumping gently around Spider Ryan's brain that morning, vying for his attention, as he and Oisin Halpin sat in Spider's Landcruiser jeep in the spring sunshine, opposite the high blue doors of Castlerea prison, waiting for Scott to emerge a free man.
Editorial comment: I like this opening … but there's a lot of it. What do I mean? The first two paragraphs, or 163 words, describe in detail the two characters in the car, from top to bottom, the weather, the season, and the music they're listening to. This is all exposition and, while perfectly well written, you have to wonder if it was completely necessary at this stage of the book. The conversation about the music would have been just as good an introduction to the two characters — better, in fact, because it shows their relationship to each other and particularly the mindset of the older character, Spider. He's picky, and a little short-tempered — doesn't brook fools — and has a nice line in sarcasm. I feel like the younger character, Oisin, is less accurately drawn. Oisin, a tech-savvy (presumably) 15 year old, would know perfectly well that it was a radio station, and not a CD playing, so wouldn't ask the question, and I'm not sure he'd ask to put on some Ed Sheeran (spelling!) either.

So you've spent the first two paragraphs in exposition, which might not be necessary, and the first page drawing two characters in detail, and one isn't really accurate. I'm afraid I think an agent would be looking for a reason to turn this down, by this stage. They would find it in the next page, where you go into some detail about what Spider thinks Mrs Halpin's various motivations might be for taking Oisin with him. It's all reported thought and, again, while perfectly nice writing, isn't that engaging. It does give us some clue about Spider's character, and his various thoughts on other people and the "youth of today", but all this could be developed in conversation, or in an active scene, rather than reported as a telephone call. I'm also wondering (with my editor's hat on) what role Oisin goes on to play in the story? Presumably not a great deal, because I'm guessing from the synopsis that the story is about Spider and Scott. Would you not be better off starting with Scott emerging, blinking in the sunlight, from the doors of Castlerea Prison, and being greeted by the other main character, Spider? If you need Oisin in the back for some plot point, then he could still be there, just not playing such a major role.

There's one other thing I would mention — a tendency to rather overdo ideas. You hammer the point home, which isn't really necessary. What do I mean? Hilda Halpin likes to paint in the kitchen and is hampered by Oisin "messing about with toasters and cereal boxes and microwaves". You could have just left it at "toaster", or any one of the list of three, rather than itemise them all. The sentence beginning "Even so …" is 76 words long. There are no rules about sentence length, but this example is a long and complicated multi-clause sentence. Is that what Spider is really like? Is that how he talks? Is that the rhythm of his thought processes? He does appear to be pretty wordy, but this appears to be someone else commenting on what Spider did when he was young, his musings on reputation, how kids entertain themselves these days and so on. He does seem to overthink things. He spends 50 words rubbishing Oisin's usage of the word fair, when, probably '"Fair?" he snorted' would be just as descriptive. It comes across as trying a little too hard. Relax and let the characters tell their story, rather than insisting on trying to tell it for them.

However, I'm not going to totally reject this. I think there's enough in the quality of the writing, and the premise, to merit further attention so, if I was an agent, although I wouldn't be taking this on as it stands, I might ask for a little more detail, or a few chapters, and I'd have my fingers crossed that Spider's verbal and intellectual verbosity is just a bit of a blip at the very beginning of the book, and once the story proper gets started, there might be something to work with.

Best of luck with it!

Thanks for posting!
Sponsored by editorial.ie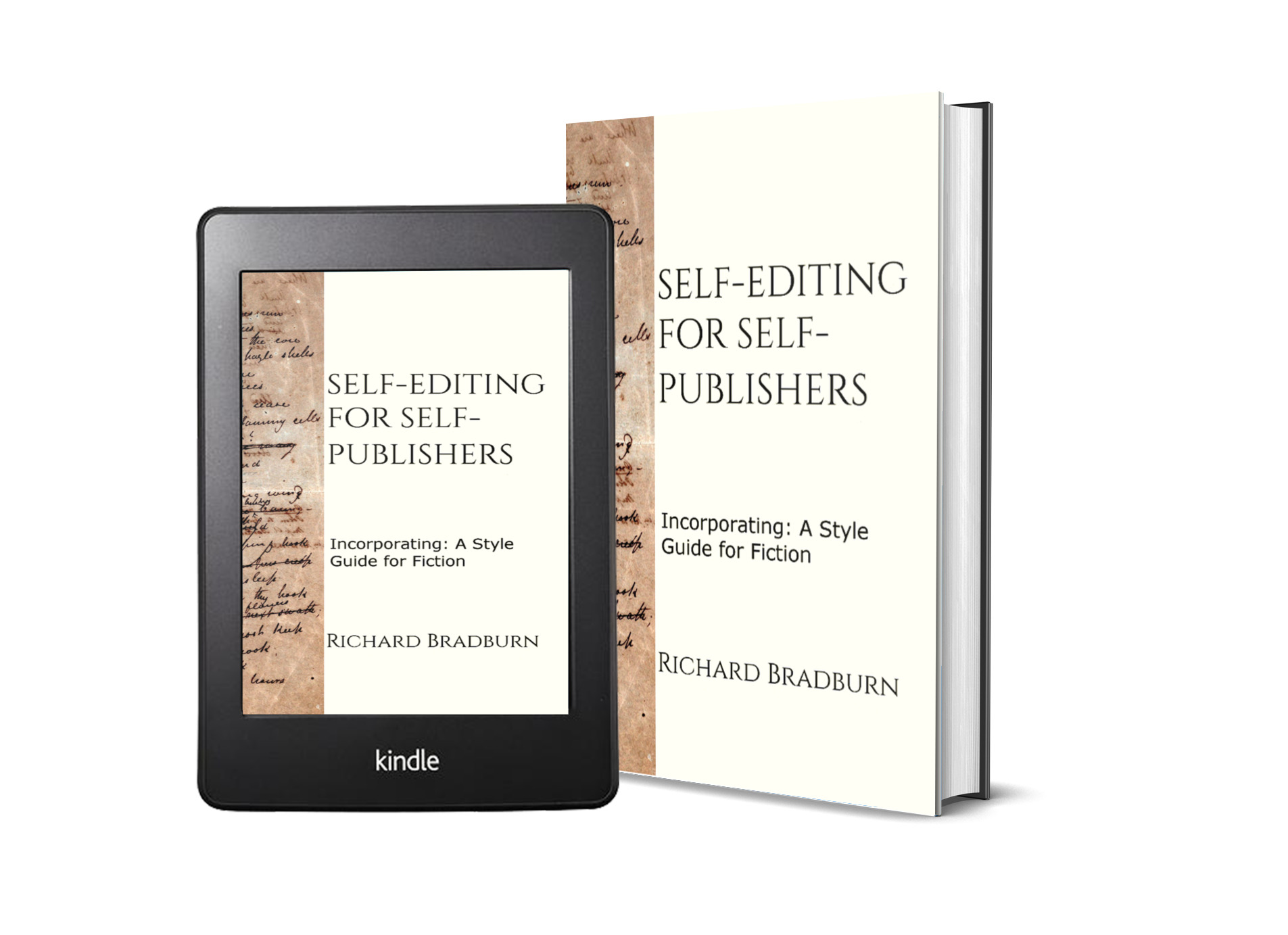 Available to order from all good bookshops, and online from Amazon, Barnes and Noble, Kobo and iBooks.
Paperback, hardback, ebook and large print versions available.