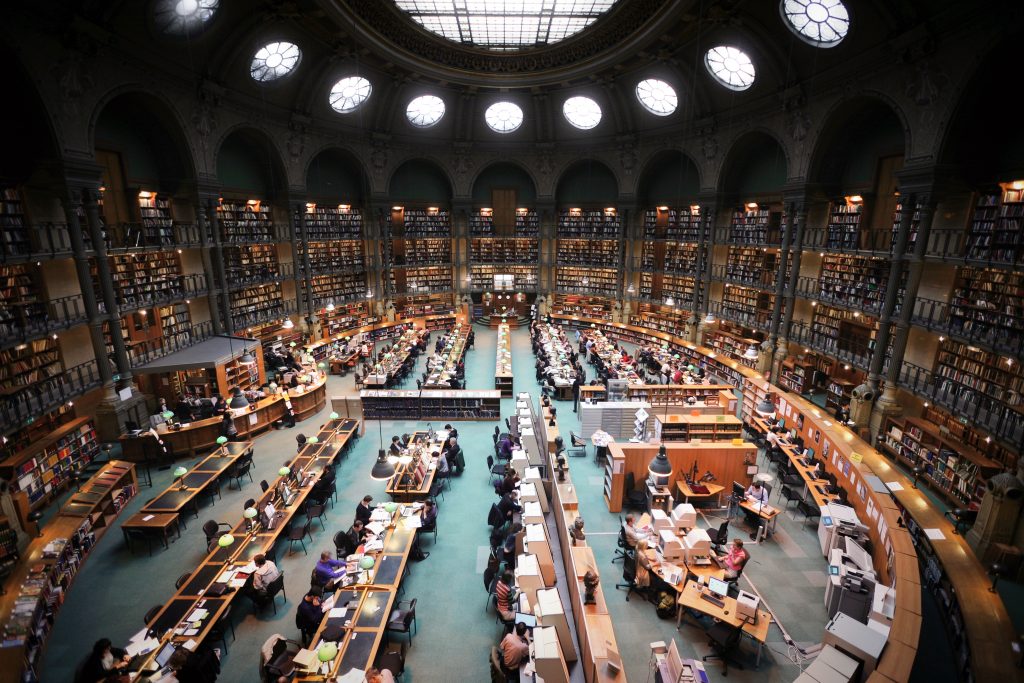 The previous submission from this author won the first gold star to be awarded on The Opening Lines, site. How does this alternative beginning compare?
Title: An American in Chorus
Wordcount: 106000
Genre: Womens' Fiction
Language: US English
Synopsis: A young American soprano in the Paris Opera chorus gets an understudy part and grapples with backstage mayhem. Is a mysterious set actually the long-lost Amber Room, being smuggled by a neo-fascist group? Will Grace and her friend Lena survive Russian gangsters, crazy stage producers and the jealousy of divas?
Text:
Lena, National Library Frédéric Mitterand
Gracie blew into the café of the Bibliothèque Nationale in a bustle of high heels, swinging tote bags, and long snaking hair. Readers, quiet from their work in the library, stared up from their books and café crèmes. A gust of wind from the door rustled papers and scholars put cups and spoons onto their notes to keep them from flying off.
Watching from a corner table, Lena sighed. Whenever Gracie opened a door, she seemed to be stepping into the starring lights of the Opéra. Lena was used to it; she herself preferred to stay quietly unnoticed, reading her books and writing her notes. But being with her friend meant being swept into Gracie's whirlwind, front stage and center.
Radiating excitement, Gracie wove her way through the tables and chairs. She waved at Lena, swerving past a studious-looking young man and thumping the back of his head with her dance bag.
"Oh, sorry!" she said, turning around. Her hip nudged his big pile of books which tottered and fell with a bang.
"Pardon! Pardon, Monsieur," She bent down to pick them up, her jeans stretching taut over her derrière and her long hair sweeping onto the student's lap. Lena, in her corner; covered her smile with her hand; the young man stared through round eyes at the mane covering his legs, his hands hovering.  Gracie shoved the books back at him, beaming up her goofy smile.
"Oh Gracie! That poor boy," Lena said as Gracie as plopped down at the table. "Look at him, staring into his coffee- and he's holding that book upside down. He's going to need a lie down with a damp cloth on his head before he can hit the stacks again!"
Gracie held back a laugh, resulting in a muffled snort. "I'm sorry! I've got a lot to carry. And I'm too excited."
"Why all the bags anyway?"
"I just came from my Bollywood dancing class! We've been working on the Durga dance from the movie Devdas." Gracie rolled her eyes and waggled her head back and forth, miming the facial movements of Indian dance. "Next week we do the stick-banging dance from Bride and Prejudice." She snatched up two spoons and clanged them together above her head.
"Ok, Lakshmi, the drums have stopped their throbbing, just calm down please." Lena took the spoons from her hand and put them back on the table. "I thought you were studying Flamenco dancing, what happened to that?" She shot an apologetic smile over Gracie's shoulder towards the young man who had been trying to reorganize his books, but was now staring, his mouth agape.
"Oh, that was before, when we were doing Carmen. Next season we have two operas set in India so I thought I'd get the moves in now. But listen to this!" Gracie took a large book from one of her bags and slapped it on the table, pushing it towards Lena. "You know that audition I did for the bit roles at the Opera? Well, I got a part! I'm the understudy for Xenia!"
"Really?  A role?" Lena set down her teacup and looked at the volume, a brand-new score of the opera Boris Godunov. "Wait a minute…usually when they give you chorus people a solo, it's only line or two, isn't it?  'Madame is served' kind of thing…" Lena ran through the part of Xenia in her mind, picking up the score and opening it. "But Xenia has a whole scene! Gracie! You're going to sing an aria at the Opéra de Paris!" She reached out and squeezed Gracie's arm. Russian opera was Lena's passion, at the heart of her doctoral thesis at the Sorbonne. And Boris Godunov was her favorite.
"Well, only if the singer can't do it." Gracie reached for Lena's cup of milky tea and took a sip. "But I'll definitely sing for the first week of rehearsals! The other soprano is only arriving later, she's shooting a film. It's that actress, Alphonsine de Gouthière."
"I didn't know she could sing." Lena thought about the magazine photos she had seen of Alphonsine de Gouthière. "She just seems too skinny to be an opera singer."
"You got that right", replied Gracie. "Too skinny, too high society, and too French."
"Come on, there are lots of good French singers."
"I know, it's just the whole thing about her being an aristocrat, and so 'glamorous'". Gracie inserted the quote marks with her fingers. "And the marriage with the big Leftie politician. If he's such a leftie, why do they live in a château and have their pictures in People magazine drinking champagne all the time?" Gracie drained the teacup, her pinky in the air and her other hand aristocratically fanning the air.
Lena looked around. It was fun being with Gracie, but it could be embarrassing too. And the library was her stomping ground, not Gracie's.  All this larking about was ok at the Opéra and in the lively cafés and restaurants in the center of Paris, but here people tended to be polite, concentrated and quiet.
"I mean, American lefties would never act like that."
"Really, Gracie? You want to go there? American politicians?"
"Yeah, you're right. You're so lucky you're Canadian. You're all much too earnest to live in a chateau, it wouldn't be polite."
"Well, tell me all about the show. Who's the producer? So exciting to be getting the inside scoop."
"It's that Russian, Maxime Sibirsky, the director of the National Opera of Alma Ata.  Always does crazy, innovative stuff. Last year he set Madame Butterfly at SeaWorld. You know the Flower Duet? Instead of scattering flowers, he had Butterfly and her maid chucking fish to the orcas."
"Better practice your fish flinging," said Lena.
Gracie grinned. "I'll need to practice my Russian pronunciation anyhow. I've been singing it phonetically and it's practically memorized but I'm afraid I still sound like I'm from Omaha. Can you help me please, please, Lena darling?"
Editorial comment:

It's very nice writing, but seems a bit inconsequential. That's my knee-jerk response. To longtime followers of The Opening Lines, this author was  the first recipient of a Gold Star, way back in January 2018, with an alternative opening to this book set just offstage in the wings on an Opera house stage (you can look it up – it's called A Night At The Opera. Just type in the search function). That had immediacy and tension and a wonderful drama about it—a secret world that the public doesn't get to see. The passage above followed directly on from that opening, although the name of the narrator character has changed from Nell to Lena.

This passage is also well-written, fewer copyediting problems than the original as well, but has less impact, for me, at any rate. It seems lighter, less profound, less poignant. However, under "genre", the author put a "sub-genre" of "Funny cozy mystery", so perhaps that more light-hearted feel is intentional, and closer to the feel of the full novel. The synopsis certainly reads as if it could be a Some Like It Hot comedy caper if the author wanted it to be—it's difficult to judge from such a short excerpt.

The over-riding feeling is that not much happens in this scene, or rather, something of seemingly great significance does happen—Gracie gets a proper singing role as understudy for Xenia in a major production of Boris Godunov at the Opéra de Paris—but not a great deal is made of it. The other thing I'd question is whose Point of View (PoV) should the scene be told from? Clearly Lena needs to observe the force of nature that is Gracie arriving in the quiet library, for the scene to have any drama. But who is the main character of the story? I'd suggest, if it's Gracie, that the book start with a scene from her PoV. There's no law that says that has to be the case, and I'm sure there are plenty of famous exceptions, but if you don't start with a scene from the PoV of the main character, it rather begs the question, why start the story there? Perhaps the story is told from both of their points of view (another Some Like It Hot similarity?) in which case perhaps it's fine.

I think it's excellent writing, but I'd still prefer the previous version. In doing that I'm just displaying what authors who submit to agents can't plan for—what that particular agent feels like, on that particular day, which is why there's a great deal of luck involved in the process.

I hope you come to a decision about which opening you use. This one is definitely more comedic, almost slapstick. If that suits the tone of the rest of the book, then this is definitely a more appropriate beginning, even though it hasn't the drama and artistry of the prior version.

Thanks for posting!
Sponsored by editorial.ie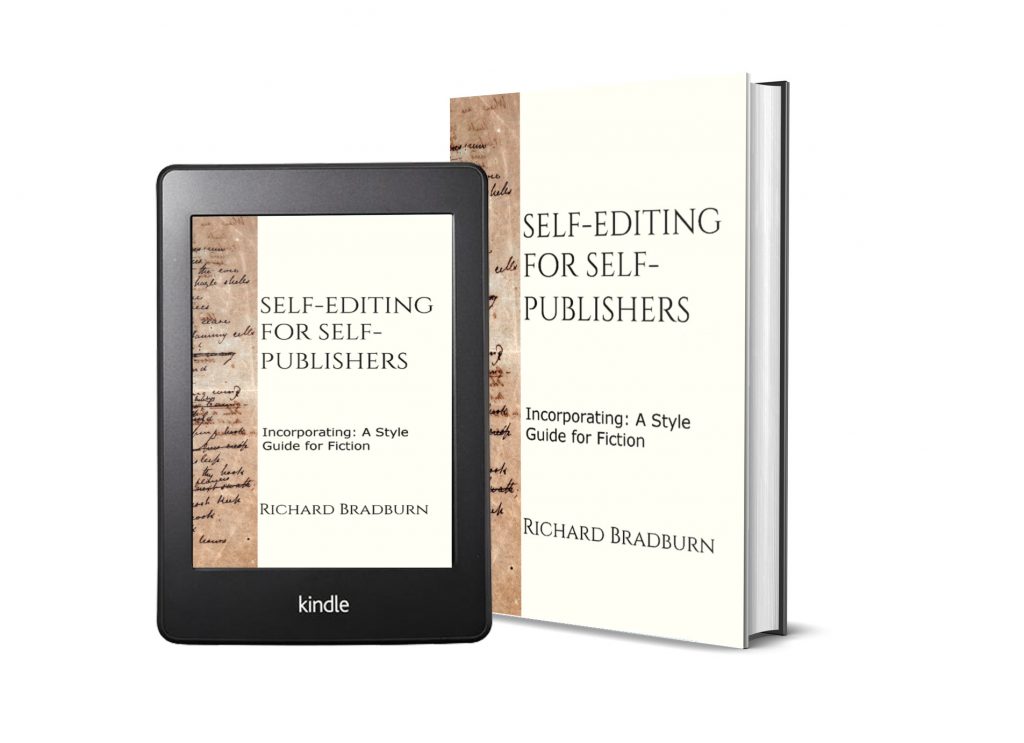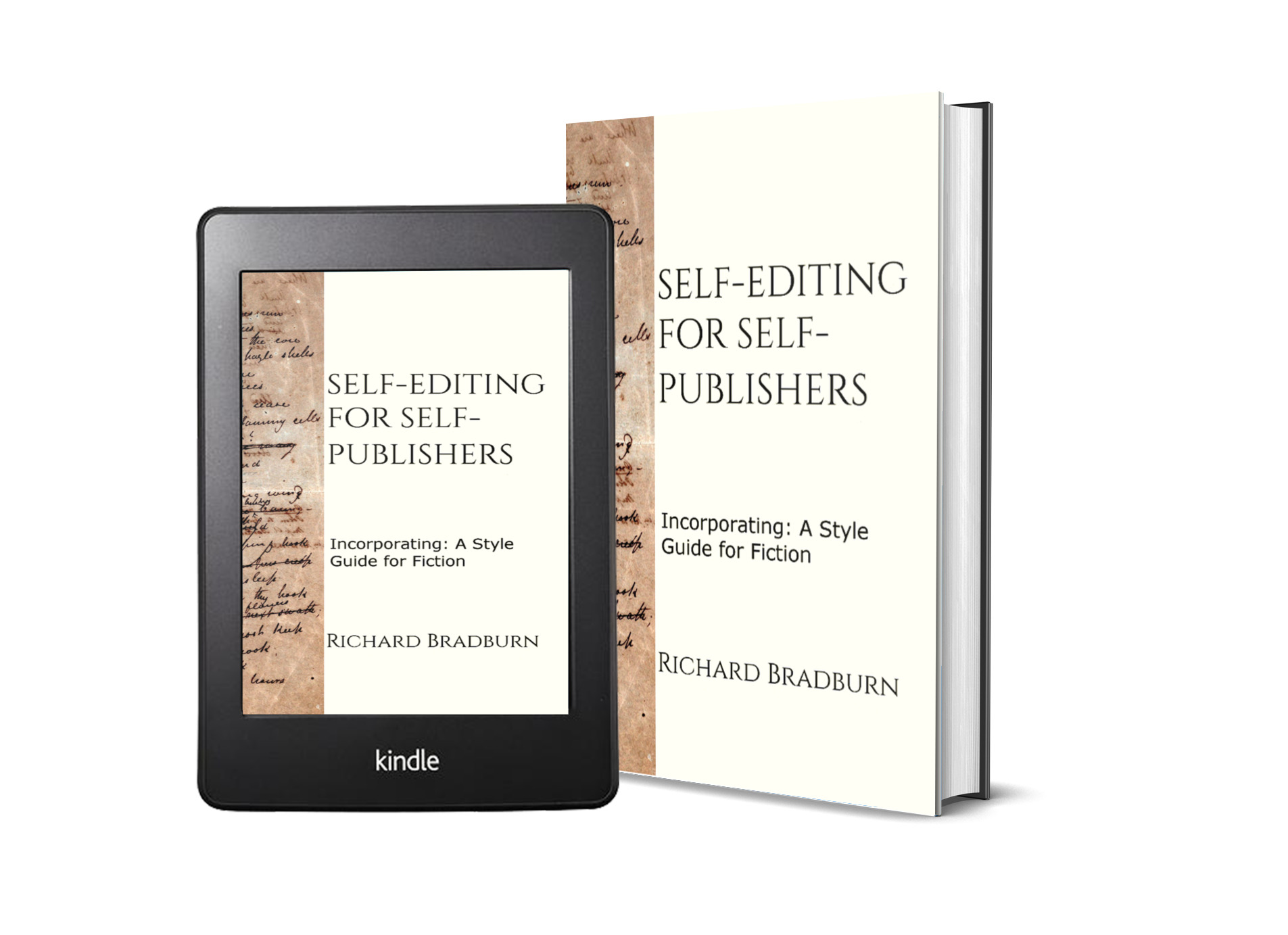 Self-editing for Self-publishers out in ebook, paperback, hardback and large print from all good bookshops.