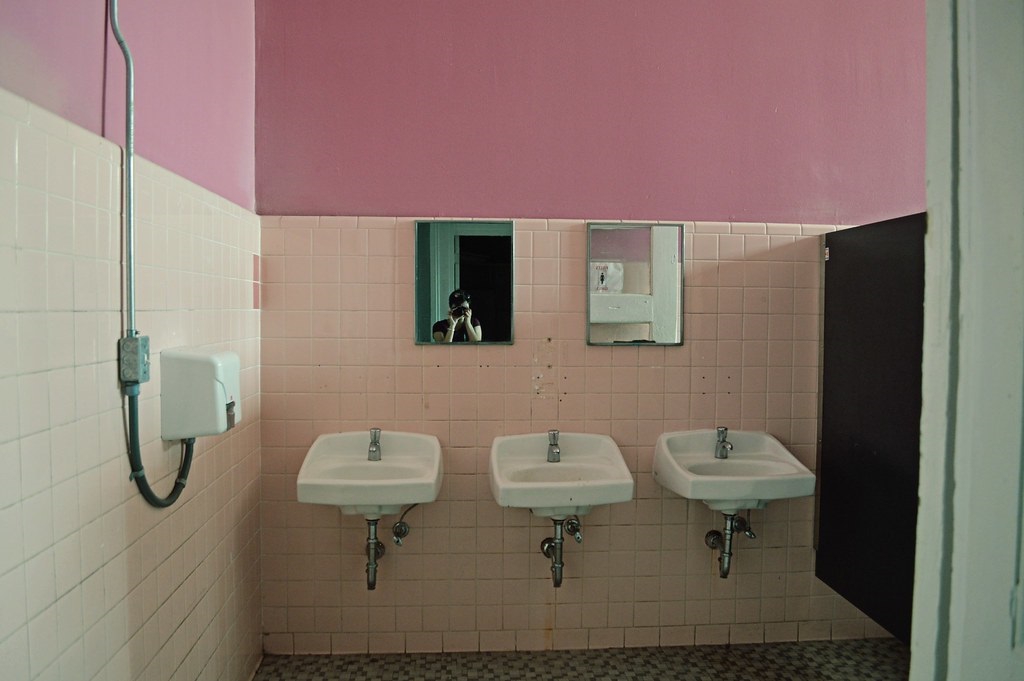 This is a great women's fiction submission. It's funny, you wait months for a gold star submission to come along, and then two come along at once. Read on…
Title: Diary of Emma Thorne: Trials, tribulations and tequila
Wordcount: 100,000
Genre: Womens' Fiction
Language: British English
Synopsis: EMMA THORNE is almost thirty but is living in a state of perpetual adolescence. She feels like she's stuck in a rut but is too lazy to move on from her job as a legal assistant or make any plans with JIM, her ever patient boyfriend of five years.
Text:
'BLAAAAAARRRGH!!!'
My eyes follow the sound to the last cubicle and see Cathy's red heels under the door. The bathroom's empty; everyone's making the most of the last few songs which I can hear muffled through the wall. The tap on the sink closest to me has been left on and the water's about to flow over. That shouldn't happen; there are no plugs for that reason. I quickly dart over to turn it off and see why. Chunks of vomit are swirling around in the water. Ugh.
'Cathy?'
'BLAAAAAARRRGH!!!'
I knock on the door. 'Christ, Cath are you all right?! Can I come in?'
'It's op-'BLAAAAAARRRGH!!!'
Jesus. I push the door open a bit but she's in the way.
'Cath, I can't get in. You're going to have to schooch over a bit to the right.'
'Ugh God, okay.'
There's movement and I manage to open the door just enough to join her in the cubicle. She's kneeling over the toilet, her long raven hair stuck to the inside of the toilet bowl. Oh yuck.
She sits back and leans against the wall. 'Jesus, Em, I think I've puked up a lung,' she says as she wipes her mouth with the back of her hand, her usually pale face (what the Daily Mail would describe as alabaster) having now been replaced by an almost deathly pallor.
I crouch down next to her. 'What happened? Was it the shots? I didn't think you had that many.'
She can barely get it out. 'Guy I kissed at midnight … Jim's friend? Reeked of cigars. Think it was a combination of that and the Red bull earlier. And maybe the tequila. Just about made it to the sink. Then in here … Oh Jesus …'
She leans forward onto her knees again and is over the bowl just in time before the next gush of vomit makes an appearance. I hold her hair back with one hand and rub her back with the other as she heaves and retches. Poor Cathy, she's usually well able to handle her drink.
'EMMA!'
The cubicle door bursts open on top of us with Cathy mid-retch and me standing behind her. I'm thrown forward over Cathy and my outstretched hand goes down the toilet bowl which stops me from banging my head off the tank. I quickly pull it back out but it's already too late; I'm covered in Cathy's puke up to my elbow.
'Oh my God, oh my God, oh my God, Steph for fuck's sake, look what you've done!' The vomit drips from my bare arm to the floor.
Steph is standing wide-eyed at the door, mascara all down her cheeks, looking from my puke-covered arm to Cathy on the floor.
'Is that vomit? Oh Jesus, that's disgusting. Here let me help.'
She totters over to the paper towel dispenser, pulls out about twenty sheets of paper in quick succession and totters back, nearly slipping on the vomit as she does. Half is thrown at Cathy who's leaning back against the wall again and she uses the remainder to wipe most of the vomit off my arm.
'Lads, I'm so sorry. I finally got through to Gus to wish him a happy new year and my battery went. Jim offered me his phone to call him back but I don't know his number. Now he's going to think I hung up on him,' she wails. 'Then I couldn't find you and I was looking everywhere, and Jim said he thought you went to the toilet and look, here you are.' She points at my arm again. 'Sorry, you might want to run it under the tap if you don't want to stink.'
'Yeah, I'll do that, thanks.' I look down at Cathy. 'How are you feeling now? You think you're done?'
She nods and grins. 'I actually feel much better after that.'
She does look a lot better. The colour has come back to her cheeks already. I pull her up and we walk to the sinks, those that aren't clogged with Cathy's vomit. Cathy uses wet paper towels to wipe her mouth and hair, I rinse my arm under the tap and Steph cleans the mascara streaks from her face.
The three of us look in the mirror.
'Guys, I think this is the year that great things are going to happen to us,' says Steph, earnestly. 'I can sense it. Cathy's finally going to settle down, Jim's going to propose to you …'
'Ha, how do you know?' I say, as Cathy snorts.
'Because he bloody well adores you! It's only a matter of time, you know.'
'Well, what if I don't want to get married?'
'Everyone wants to get married, Em, even young Cathy here,' she says, patting Cathy's back as Cathy shrugs in reply. 'Jim's a keeper, just remember that when you're faced with the inevitable prospect of a proposal.'
'That's not likely to happen any time soon. And what about you?'
'Me? I'm going to be a qualified professional.'
'I still can't imagine you as a strait-laced solicitor. It's just not happening.' I put my arms around both of them. 'Look at the state of us,' I say, laughing. 'Can you imagine what Ann would say if she saw us?!'
'Ann would never have left me get into this state,' says Cathy. 'You two are a bad influence.'
I pull them into a group hug. 'I fucking love you both. Happy Twenty Ten!!! New decade, guys!'
'Wait, is Twenty Ten or Two Thousand and Ten? What's everyone going with?' asks Cathy.
'Who fucking cares,' says Steph. 'Happy New Year!!!'
'HAPPY NEW YEAR!!!' we scream back at her, jumping around in a circle while still hugging and then break into 'We're the three best friends that anyone could have' à la Alan from The Hangover.
Editorial comment:
Great. Really not much to say. Good writing. Punchy, sharp dialogue, lack of exposition, close immersive PoV. I doubt if there's a reader of women's fiction that didn't want to read the next page, which is exactly the reaction you want to provoke. It might be instructive to examine exactly why this piece works as a great opening.
Lack of exposition: There are no boring details that we don't really need to know. Read the piece again, and then tell me a single detail about the decor of the bathroom that the scene unfolds in? I'll save you the bother. There are none. We all know what a ladies' toilet looks like from the inside (well, not all of us, obviously, but half of us), so there is absolutely no need to go into the details. What matters is what happens inside the toilet, between the characters.
Close PoV: It's written in a close first person PoV (point of view). Women's fiction tends to be about people, about how they react to situations or crises and develop as a result of dealing with them. It tends to be character-driven, with a high emotional load. It's very difficult to write this kind of fiction in a distant PoV because by definition you want your reader to closely identify with the character: you want them to be that character, to feel their pain and share their rapture.
It's strong on dialogue. Part of the immersive nature of the piece is that it doesn't dwell on description of place or person (I think there's only one personal detail divulged, which is that Cathy has long raven black hair and an alabaster complexion—okay, two details). That's great. What do we need to know about what Emma looks like? Nothing really. We already love Emma, that practical mate you always wanted to be holding your hair out of the toilet bowl and rubbing your back while you paid homage to the porcelain god. We love Emma and we don't know what she looks like. She could be fat, thin, brown, white, blonde, brunette, blue eyes, brown eyes. This opening is a great example of why those details don't matter. It's Emma we're immediately on board with, who we instantly gravitate towards, whose story we want to hear. We don't give a flying monkey's what colour her eyes are or what her hip-to-waist ratio is.
There are a few minor copyediting problems you'd want to sort before publishing this yourself, but as a submission to an agent or publisher, it's absolutely dandy. I can't tell you if they'll take it on, because just from this short extract I've no idea if the rest of the story hangs together, whether there's good character development and an immersive plot, but I can say that there's a good chance they'll ask for the full manuscript.

Thanks for posting.

Read other women's fiction submissions here.

Read other gold star submissions here.

Sponsored by editorial.ie