This author is getting nowhere with querying. Have they just been unlucky, or is there a real problem?
Title: Expendable
Wordcount: 73,300
Genre: YA/speculative fiction
Language: US English
Synopsis: Indy knows how to run–she's done it for four years. Now caught, she must maneuver through a world of constant surveillance, bribery, and betrayal to save her father's life before falling victim herself. Though she ultimately fails to save him, she manages to rescue her mother and escape with friend.
Text:
When I was twelve, our house was burglarized. Except, actually, it wasn't. I just thought it was. An avoidable mistake with an unavoidable consequence–one that haunts me to this day.
I had stayed up later than normal, fighting against my heavy eyelids, turning my bedside lamp brighter and brighter, determined to finish my book. I knew I heard something and I felt compelled to look out the window. The light from the waning moon cast long shadows across our deck and I shivered. I remember leaning closer to the window, my breath fogging up the glass, trying to see if I could find our cat Snickers among the flowerpots, remembering his gift mouse left on the floor of my bedroom days prior.
I found him, standing upright, his ears flat against his head. I could almost hear his low growl vibrating over the cold night air, interrupting the quiet of the night. I followed his gaze expecting to see what would undoubtedly become my newest gift but instead saw a larger shadow shift, disappearing into the even larger shadow of our house. My breath hitched. I squinted, staring more intently, convincing myself I had imagined it even as I felt my pulse accelerating. Both the cat and I remained frozen in our spots.
The crash beneath me was shocking, jolting through my body. I turned away from the window, adrenaline coursing through me as I strained to see if I had locked my bedroom door before going to bed earlier. I couldn't tell. I tensed, expecting to hear more sounds but the only sound I heard came from the floor heater whirling up a musty smell. Slowly, I kicked the white eyelet quilt off my legs, my toes sinking into the thick carpet beneath them. Quietly, I moved to my door, relieved when my fingers confirmed it was locked. I pressed my ear against the wood of the door. I held my breath, hoping to hear my parents scurrying to the phone but it was silent. I moved to my desk and with hands shaking, grabbed my phone and called 911.
I saw the police lights outside my window before I heard the sirens. Once I had confirmed they were parked and the officers headed to our front entrance, I slowly unlocked my bedroom door, moving with agonizing slowness to the top of the stairs.
The resounding pound of the policeman's fist upon our door woke my parents. It was my mom who answered, her eyes wide. I could hear the strain in her voice as she asked what was wrong, her lips pressed into a terse line upon hearing I had called about an intruder. It was my dad who raced up the stairs to make sure I was okay. In his haste, he stumbled but managed to keep from falling, his arm pulling my trembling body against his, asking me over and over if I was okay.
After the police searched the house, they determined that the sound I had heard was undoubtedly the falling of the soap caddy in the spare bathroom as it landed with a loud karumph into the tub–the gentle scent of orange blossoms corroborating their words. No one made an attempt to explain the shadow I had seen. I'm sure they simply chalked it up to my overactive imagination.
And that was that. Or rather, that should have been that: a silly girl, making a silly little mistake.
Except it wasn't a little mistake. I just thought it was. I know better now. After all, it's been four years and I'm still trying to redeem myself. I hope this latest attempt to do so doesn't make things worse.
***
When Xander had hinted that we might need to move from our latest camp, I didn't actually think he was serious. Sure, we'd moved loads of times in the past and, at six months, we'd already stayed longer than usual, but things were good here. True, the fact that Xander joined our camp around the same time we came had a great deal to do with it, but it was more than just him. This was the first camp that actually felt like home, with campmates that were more like family than just fellow renegades.
If we really did have to move, who knew what would happen to us all. We certainly wouldn't be able to stay together–we were too large a group to move as one and remain undetected. When I'd moved in the past, there were never more than ten people involved. From the original group that my dad and I had joined when I was twelve, only Easten (our current leader), his wife Mavis, and their two kids, Ruby and Stellen, remained. If Xander was right about needing to move, we'd have to break up and all go our own ways. The odds of Xander choosing to go with my dad and me were simply not high enough for me to feel optimistic.
So, I brushed his comment aside and instead put my energy into watching him gather driftwood for a fire–clearly, a far better use of my energy. His wavy brown hair shone in the last rays of sunlight, his blue eyes a perfect mirror of the ocean beyond. If only my dad hadn't come back from a supply run with bad news.
He'd gone ahead and told everyone that the entire supply chain within a four-hour radius had run dry. And if that wasn't enough, he said he had found an article that was left for us about how the police were tracking down our supply network and charging people with aiding and abetting. He also announced that he was convinced he'd been tailed on his way back. So convinced that he'd driven two hours inland to Eugene, making sure to lose them in the larger city before heading back to ditch Easten's truck further down the coast and hiking back up to us.
Editorial comment:
You asked what the problem with this opening is, since you've drawn a blank with querying agents. You've got rid of an earlier version with a slow romantic start. You've also ditched a "memory" prologue. I'm glad, because otherwise that's probably what I'd be mentioning here.

A couple of things stand out to me. The first section, the cat, the shadow, the 911 call, reads as if it's from an entirely different book than the second section, dystopian survivalist scavenging. When you say you took out a prologue that was a memory, did you substitute the cat/911 call section instead? Because this reads almost exactly like a prologue, a memory of some other event that happened in the past, whose significance only becomes clear later on in the book. It might be that agents are thinking that too, that you essentially have one story starting and, just as you get them involved in it, you change tack with a "I know better now" tease and start over with another seemingly unrelated story. Is there any reason to have this 911/cat section at the very begining of the book? If you'd titled this first section "Prologue" and had chapter one starting with "When Xander hinted …" I'd probably be suggesting to ditch the prologue. It just seems disconnected from the next section of the story. Presumably the "shadow" turns out to be quite significant in the ensuing disaster, or whatever happens, but I think you leave the reader stranded at "… make things worse".

That's one thing to think about. The other, and possibly more important thing to think about is the quite distant narrator voice of the second section. If this style is continued throughout the book, that might be a more significant turn-off, and if it doesn't continue like this, why start like this, when your first job is to immerse the reader? Although it's in first person point of view, the reader is quite remote from the character and the action. The character tells us what she thinks and what she feels. She tells us what her dad tells the group. There's lot of past perfect tense "her dad had done this and her dad had done that." Neither style, the remote point of view narrator who uses lots of filter verbs like "I thought" and "I felt", and the past perfect narrative tense, go down very well in YA. YA is very much:

Dad crashed back into the camp, driving some old jalopy that he'd obviously found abandoned.
"Where's Easten's truck?" Xander asked.
"Had to ditch it," Dad said. "I thought I was being tailed. Made a detour. Lost them in Eugene."
"Shit," said Xander.
"But we're OK, right?" I said.
Dad just looked at me.
Xander turned away. He swore again, quietly.
My heart sank. Not again. We can't move camp again. There's too many of us.

Do you see the difference? There are no filter words here. We're much closer to the narrator, feeling what she's feeling, and she's actively participating in a conversation that's telling us what's developing, not being told about something that "had happened" in the past. That sense of active immersion in the characters and action is really key for YA. It's really key for most genres, actually, but generally held to be essential for YA. That would be my guess at why your queries are drawing a blank. I'm afraid I'd suggest a rewrite, bringing us much closer to the character and making action real time. I know that's not great news, but it is, of course, just one opinion. If you've had this edited, your editor should have mentioned this as being potentially problematic. Your beta readers might have been okay with it, but they probably felt rather distant from the action and were just carried along with the good premise, and wouldn't know how to articulate problems with tense and point of view anyway. That's not a beta reader's job.
Thanks for submitting!
Sponsored by editorial.ie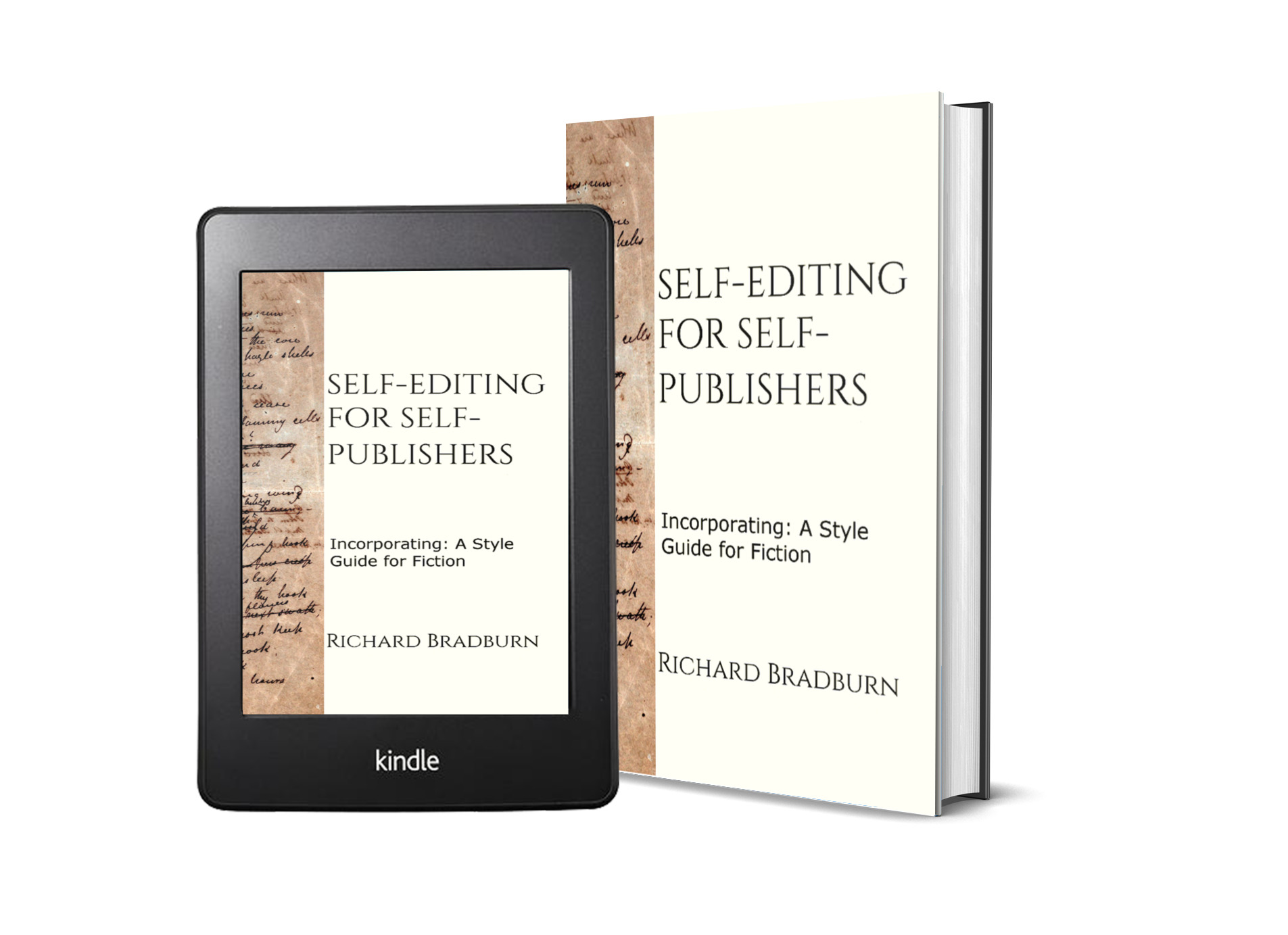 Available to order from all good bookshops, and online from Amazon, Kobo and iBooks.
Paperback, hardback, ebook and large print versions available.