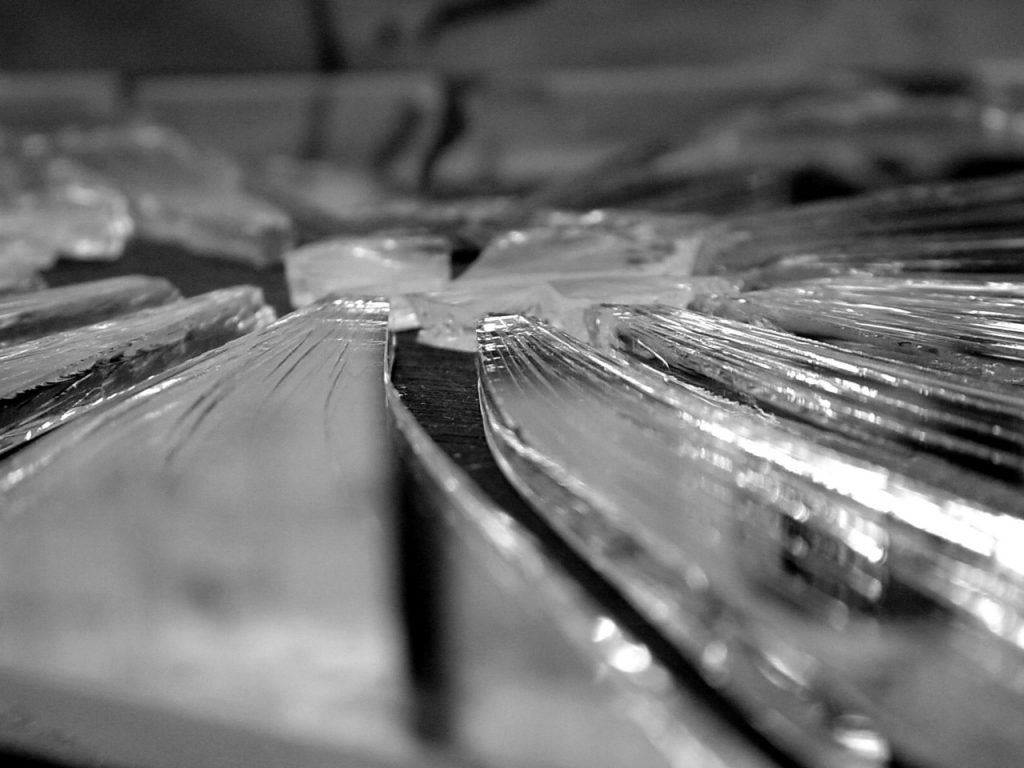 Mirror, mirror, on the wall… Although I'm sure a rejection on this site is probably unpleasant news, at least the benefit is that I take the trouble to explain why I think that the opening is not going to be of a standard that's going to get either an agent interested, or trigger the right response in a potential reader. That's valuable feedback that you won't get from an agent, or a buyer on Amazon who passes over your book and buys something else.
Title: Arthur Smallwood's Quest for Magic
Wordcount: 64903
Genre: YA
Language: British English
Synopsis: Magic is dead. Arthur Smallwood killed it many years ago. Now, an old man, Arthur is visited by a stranger who triggers memories long left behind. Arthur retraces his steps and reclaims his past, as he struggles to understand what led him to kill magic.
Text:
ARTHUR'S CONFESSION
Magic is alive.
…
… Was alive.
She gave the world a different feel. You tapped into Her power and everything changed. I remember my first proper taste of magic. It was a moment that opened a new door on reality for me.
It was glorious, as dazzling as a million suns bursting before my eyes. Like a veil had been lifted from the world.
She existed long before we discovered Her.
Some embraced Her power, others were corrupted by it.
Giants, witches and warlocks fought in the shadows. Fairies danced in the air. Creatures of great beauty walked the same path as humanity, just slightly out of step. There were worlds beyond this one, where trolls trolled below bridges and giants inhabited castles in the sky.
To the east, wolves and vampires stalked in the darkness. In lands of cloud and ash, dragons breathed blue flame. Dwarves lived in the shadows of mountains, mermaids dragged sailors to a watery grave, minotaur's decimated entire remote villages.
Magic was shadow and light, two sides of a spectacular coin engaged in eternal battle, just beyond the gaze of man.
Cities, towns, villages, forests, valleys, mountains, deserts, lakes, oceans, the sky itself all in some way knew magic's kiss.
Then things changed. Magic got darker. More dangerous.
And then… She was gone. Just like that. A dullness and a relief of sorts crept back into the world. Those who lived and thrived in the time of magic, now ghosts of their former selves. They have forgotten. Taken on a more mundane form. Some wander as human, snatching at memories just out of reach. Others, the giants and trolls, became one with the landscape, morphing into hills and mountains.
The lights in the North Pole have gone out. An old man in a red suit sits in the corner of a tavern, carving at a piece of wood, muttering about toys.
Nobody remembers when magic was alive.
Except me.
That does not fill me with comfort. It's like a raw wound that refuses to heal. A heavy stone hanging around my neck. Old age is finally catching up with me. And with that comes memory loss. Not completely. Not yet. It is cruel in its slowness.
Take my memories. Rob me of them. I want to forget my lost family, my friends, my love. I want to forget what I did.
Magic didn't just disappear…
Something happened to Her.
At times I can still see Her, standing in the valley, a fiery red burning deep in Her chest. A smile, forgiving perhaps, or something else, on ethereal lips. And then the wind shifts and She is gone.
Magic is dead.
How do I know?
Because I killed Her.
1.
He didn't know who he was. He didn't know where he was.
He had come into the bathroom to shave. He stood in front of the mirror, razor in hand, gliding over delicate skin. The blade dropped. His eyes caught themselves in the glass.
Who are you? What am I missing?
In a pure fit of rage, his fist shot out.
The mirror cracked into a thousand splinters. A spider's web with red at its centre. He pulled his damaged fist back. He knew who he was, but when he didn't recognise his reflection, it shocked him. Lost eyes in a face held together by grey skin, the skull beneath barely contained by weak muscle. His shoulders shook. His feet, bare and cold, shivered. A drop of blood dashed against his big toe.
His hand throbbed with pain, enveloped in an agony that made him feel alive. His mind and body had been so dull and lethargic that this sudden anger and pain had given him a surge of energy he hadn't felt in a long time.
His mind reached out for meaning and understanding, scrambling for answers. The pain shooting up his arm pushed that desperate search forward. He looked around him. A grimy toilet, a filthy bath, a wooden floor eager to invite woodlice for lunch.
Numbing cold seeped up through his feet. He was naked, lost and bleeding. He couldn't find the answers. All he could see was a broken face in a shattered mirror.
And then…
"Ar… Ar… thur. Arthur."
He prodded his bare chest, red finger prints staining his skin.
"Arthur."
His name was Arthur. He had known that, then not known it. Awareness crept back in, memory loss and anger slowly abating. It was happening more and more, the forgetfulness, the absence of memories.
Faded scars ran down his wrists. He grabbed for a towel and wrapped it around his damaged fist. He had no bandages. Nothing to stop infection.
One foot slapped forward, then another, leading him from the bathroom and out into the hallway, a long corridor full of empty spaces where family portraits should be. Those had been torn down in anger or frustration.
"Who are you?" he would scream at the faded paintings of people who shared his last name. By the time he remembered, the paintings were nothing more than torn paper and splinters.
He wandered, somewhat aimlessly, walking past a locked door, its key had been lost to the years. A stairway that had seen better days stopped him in his tracks. He swayed backwards and forwards, looking down the steps, a coarse red carpet ran down it like a stream of coagulated blood.
An emptiness and loneliness dominated the two-story house, Arthur its only resident. He spun around, his knees clicking in protest at the suddenness of the movement. He walked back down the hallway. In the bathroom, a sliver of glass fell and shattered in the sink. Reaching the end of the hall, Arthur turned left into the only other open doorway.
It was his bedroom, a relic of his youth slowly decaying before his eyes. The double bed that his small frame crawled into at night. A wardrobe, home to more moths than clothes. A desk, once weighed down by books, continued to sag out of some misguided loyalty. Curtains long feasted upon by the wardrobe residents, still whole enough to hide the day from him.
Editorial comment: I understand why you started this novel where you started it. Although overlong, and a bit wordy, the whole purpose of "Arthur's confession" at the beginning is to arrive at the hook line "Because I killed her". I'm not sure it works, because you're relying on a reader standing in a bookshop reading some rather repetitive exposition for nearly two pages (450 words) before you get to it. Is it really necessary to itemise every possible magical creature both before and after Magic died? Perhaps if this confession was half the length you might get away with it. It's certainly a good hook, but my concern would be that it takes too long to reach it.

The next problem is that the opening chapter itself, Chapter 1, written in a far more gritty tone and language, "meanders" rather. He stares at a bathroom mirror, smashes it, goes for a wander ("somewhat aimlessly") along the hallway, and then retraces his steps to his bedroom. In another two pages, we don't really learn that much. He's old, his memory's going a bit, he lives alone, housekeeping isn't his strong suit. I'd be tempted to ask, so what? The clue is in that "somewhat aimlessly". It is aimless. The story doesn't progress at all while you're describing every room and door along the corridor. There are nice details, like the room whose lock has no key, but one gets the distinct impression that his aimless wander is purely for you to give us some lengthy description of the house, which, at the very beginning of your book, we just don't need.

It isn't the first time, and it won't be the last, that I reiterate the maxim "start where the story starts". Arthur killed off Magic. How and why we don't know. Something starts him off on the course of finding out why, or what he can do to undo it, and I don't believe that the "inciting incident" that starts this journey of self-discovery off is the act of his thumping the bathroom mirror. I think the clue is in your synopsis – "Arthur is visited by a stranger". There will be ample opportunity to describe Arthur's shabby dwelling when this visitor arrives (but please, not too much of it). There will be ample opportunity to demonstrate (to show, not tell) that Arthur's memory is as broken as the bathroom mirror, in the conversation that he has with this stranger. Many good stories start with a knock on the door.

In terms of your particular questions, I don't see any problem with the text of Chapter 1 being aimed at YA. It's gritty enough. It might not be particularly complicated prose, but using a word of five syllables where a word of two will do has never been a recipe for good writing. Don't call a spade a two-handed, vertically operated digging implement. I do think the opening confession is a bit "light" in texture for YA, and one of those magical creatures that you would almost certainly be better off omitting when you come to cull this section down to a more reasonable length, if indeed, you intend to keep it at all, is Santa. That introduces an altogether Disney element, which I'm not sure you intended.

Thanks for posting.