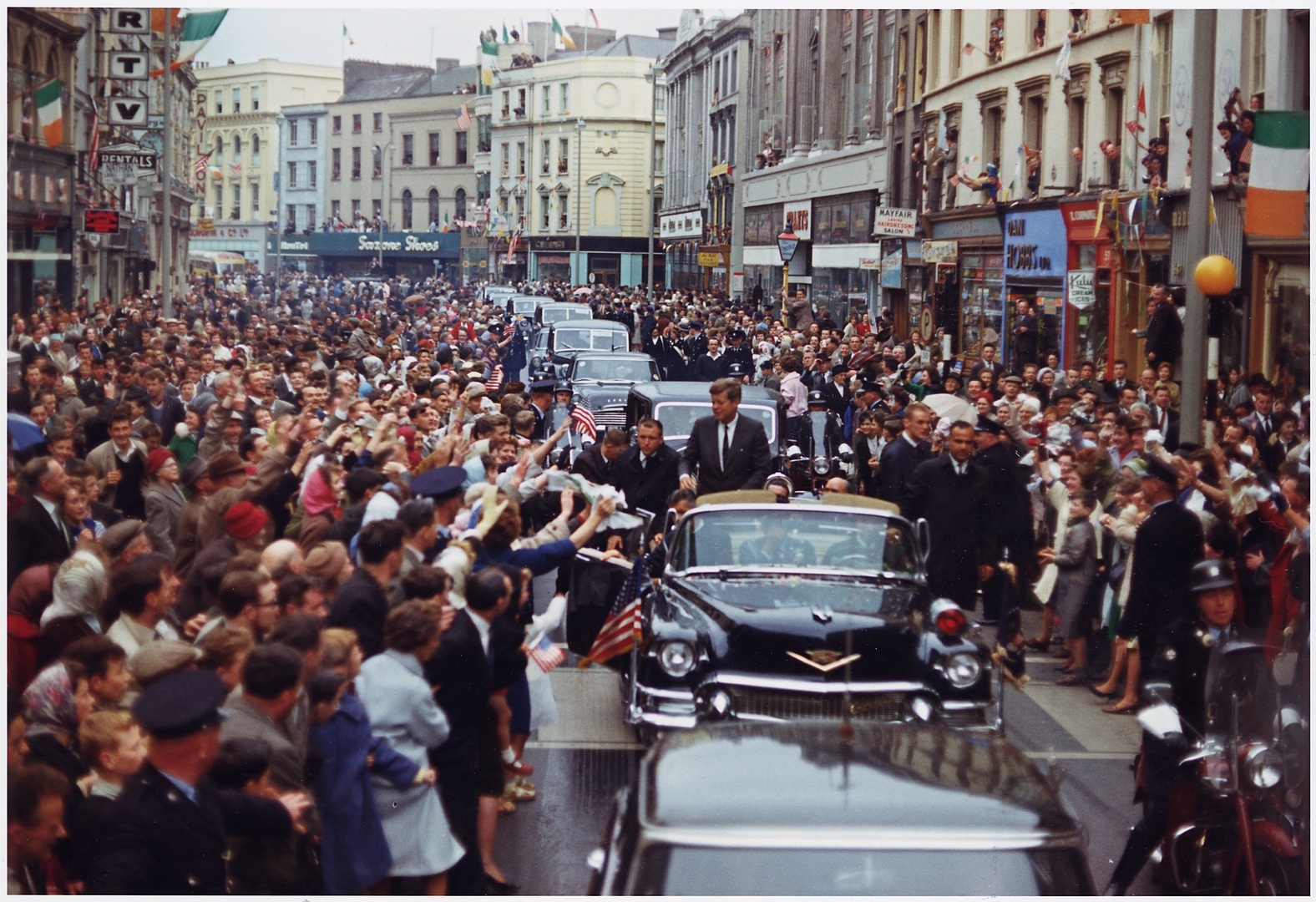 A coming of age story set in Ireland in the early Sixties with an interesting premise and a shocking beginning.
Title: Pleased to Meet You, Mr. Kennedy
Wordcount: 82,000
Genre: Literary Fiction
Language: Irish English
Synopsis: Set against the backdrop of hope and change in the hot Irish summer of 1963, as President Kennedy plans his scheduled appointment with the people of New Ross, County Wexford, four young friends, each menaced by a nuisance in their lives, set out on a mission to shake his hand.
Text: 'Don't cry. Don't cry. Don't cry.' Vivvy repeated the instructions to her reflection while tugging at a tuft of hair, standing in defiance, an inch tall from the centre of her head, like a pop-in-a-box clown, mocking her. For the purposes of today, she was determined to look perfect, and this just wouldn't do. She wet her fingertips under the tap and furiously dabbed and stretched and pulled until the nuisance lay flat and she could breathe with relief. She examined the rest of her ten-year-old self in the bathroom mirror, half admiring the effort she'd put into dressing this morning, choosing not her usual corduroy slacks or dungarees, but a navy velvet dress with a soft white lace collar, tighter than she cared for and creeping a hint too short.
It was right for the day though. Appropriate.
'You should always dress for the occasion,' her mother would say.
Her mother. Always perfect.
Vivvy whispered it. 'Perfect: adjective. Excellent or complete beyond improvement.'
Her breath was taken from her.
'Vivvy, it's time to go,' her father called from the bottom of the staircase. She looked at her reflection one last time.
'Don't cry, don't cry, don't cry.'
He stood by the door, handsome as ever in his dark grey suit and did something he hadn't done in a long time. He put his hand out for hers. As she took it, he looked as though he was to say something but changed his mind at the last second. Instead, he gave her quite a serious look and nodded. It seemed like a form of magic in that moment that he was even able for that.
The mass was wearisome, even more-so than usual, and the church was packed. The few times Vivvy dared to take her eyes from the altar, she looked for her friends, unsure of whether she'd like to see them. Bernard was the only one who caught her eye, predictably sandwiched between his mother and father, taking the occasional elbow from each for getting distracted. She was disappointed not to see Jack but at least she knew Michael wouldn't be there.
Poor Michael. He had his own business to tend to today.
The pesky tears she'd begged to stay away arrived as soon as she stepped outside the church and stayed until the last of the mourners dripped away from the graveside. Vivvy, hand in hand with her father, in her best shoes, realised for the first time it was just the two of them now.
The tears stopped. An altogether different feeling came over her.
Number 36 on the main street was suddenly busy with people coming in and out, making fuss and idle gossip. Vivvy, who was so used the having the place to herself, sat uncomfortably in the corner of the living room, cradling a cold cup of tea in her lap and listened to the chatter of her neighbour and the group of women who had come for sandwiches and scandal.
'She'll never stand for it,' said Mrs. O'Reilly, a plump, short woman whose presence was so immense, she seemed the largest person in the room. 'She never wanted it in the first place. Her only daughter living down here with the likes of us and away from her own. It's a blessing that she's free from the indignity of it now.' She raised her cup to her lips and took a quick sip of tea. 'And I'll tell you something more,' she said, lowering the cup with a clear clip against her saucer, 'it won't be long before she has the young one back in the city with her.' Her gape slithered over to Vivvy who blushed and threw her eyes to her feet.
'Vivien girl, go on away from us,' she beckoned. 'See if you can be of help to your poor old father, wherever he's gotten off to.'
'Yes, Mrs. O' Reilly.' She rose from her seat and felt the women's gaze follow her until she disappeared from the front room, weaving through a boisterous crowd of men and softly spoken women serving tea. A few people lined the small hallway, mostly men revelling in the opportunity to refill their tumblers, as children darted about, dipping in and out of legs, artfully avoiding their parents. Her steps went unnoticed. She didn't really want to be looking for her father, or anyone for that matter. She wanted to stand on a chair and announce the day to be over and could everybody go home now, please and thank you.
The kitchen of was full of activity with women cutting slices of cake and brewing endless pots of tea. Hot, moist sausages suckled on the grill and greasy trays of cold meats were dispatched to the hallway. Vivvy found herself lost in the bustle of skirts and chit chat until last, a familiar face, flecked in cream and jam, came into her view. Bernard was propped up unapologetically on the end of the counter, holding a plate of scones tight to his chest. His fingers caressed a wedge of moist cake and he plunged it into his mouth with his eyes shut, like he couldn't believe his luck.
'Your mother will kill you if she catches you with that cake Bernard, you know she will.' A disappointment crept over his face. He put down the plate and slid off the countertop, stretched his sticky hands over his hips and down the sides of his shorts and then wiped his face before looking at her seriously.
'I'm very sorry about your mother, Vivvy,' he churned out, as though he had rehearsed it through his mind all day. 'If there's anything I can do, please let me know.' Sincerity robbed his face.
Editorial comment: Super stuff. You know a submission is good when you get to the end of the extract with barely a pause, and the 1000 words passes in the blink of an eye. A great example of a hook in the first page – the line "it was just the two of them now" kicks like a mule if you're not expecting it. Yes, looking back the signs were there, but it took me by surprise. If you wanted it to be even more shocking you could avoid using the terms "mourners" and "graveside", so that we don't even know it's a funeral Vivien is attending until that last killer blow. But I wouldn't change it for the sake of it. The force of that line carries us through the next page, which is actually mostly exposition, until we resume some active narration with her conversation with Bernard, but it's exposition that's finely observed and reads very easily.
I did get a bit lost while trying to parse what Mrs O'Reilly says to her fellow mourners. When she says "Her only daughter living down here with the likes of us and away from her own" it's presumably Vivien's maternal grandmother she's talking about? Why the "likes of us"? Is there something wrong with the neighbourhood, or is it a sectarian thing? She goes on to say "It's a blessing that she's free from the indignity of it now." But that seems to be referring to Vivien's mother, unless Vivien's grandmother is also dead, and even then it's a bit of a weird thing to say in the context. If it does refer to Vivien's grandmother, then presumably the last thing she would be feeling is glad to be free of a bit of indignity? Finally, she says, "It won't be long before she has the young one back in the city with her." So I think here we are back with the grandmother, so she can't be dead, in which case the middle sentence with its simple "her" pronoun is capable of misinterpretation.
The one technical difficulty you might have is carrying the weight of a literary novel on the shoulders of a ten-year-old character. You will have to be extremely careful about the language and voice of the characters if they are not to appear precociously mature and adult-like, or alternatively naive and simplistic and rather uninteresting to adult readers. Words like "appropriate" are probably borderline when a ten-year-old is thinking about themselves, for example.
There are a few very minor copyediting niggles, but this could easily be submitted to agents just as is, and I would be very surprised if more than one of them did not ask to see the full manuscript.
Well done.
Sponsored by editorial.ie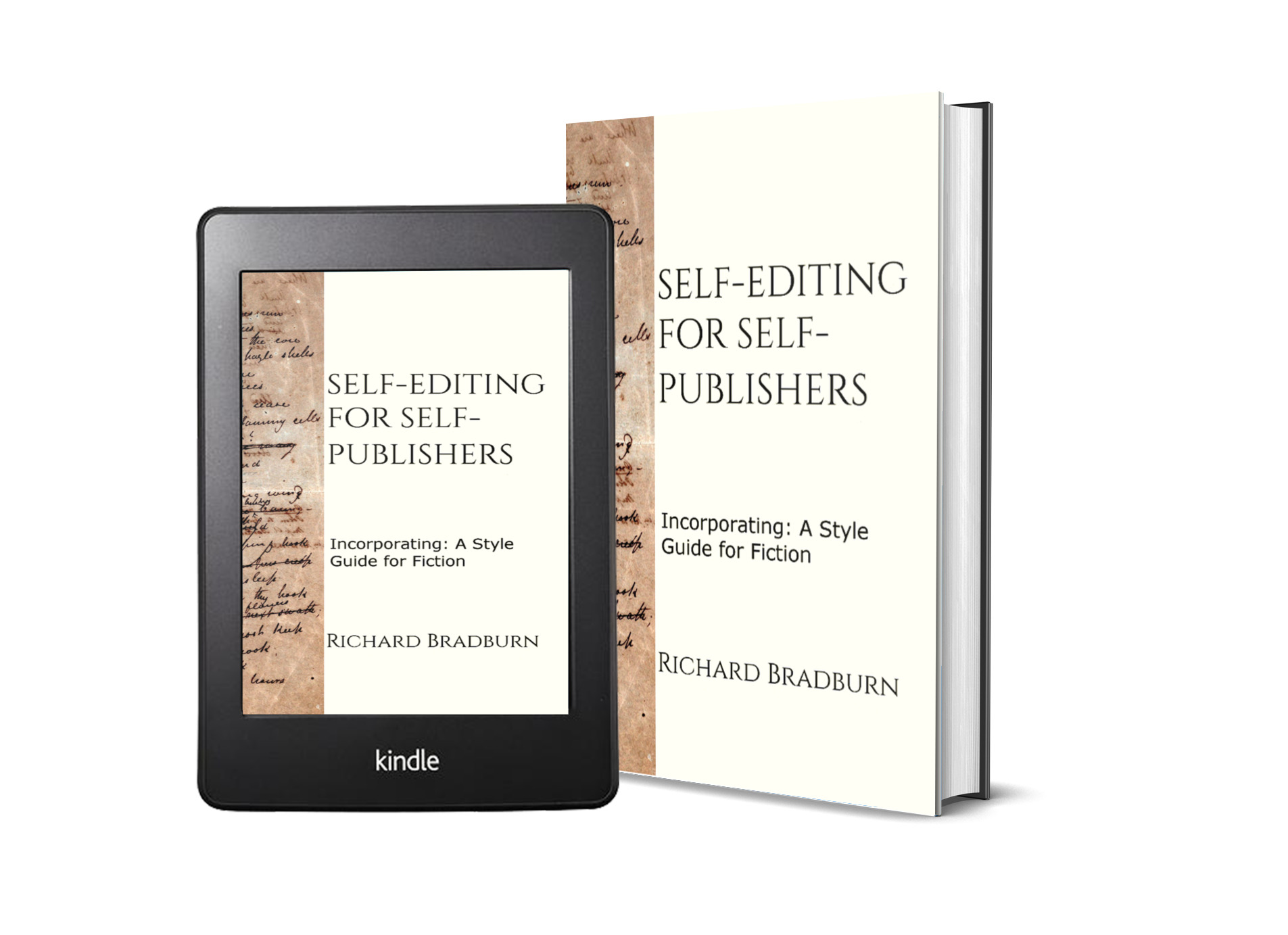 Available to order from all good bookshops, and online from Amazon, Barnes and Noble, Kobo and iBooks.
Paperback, hardback, ebook and large print versions available.