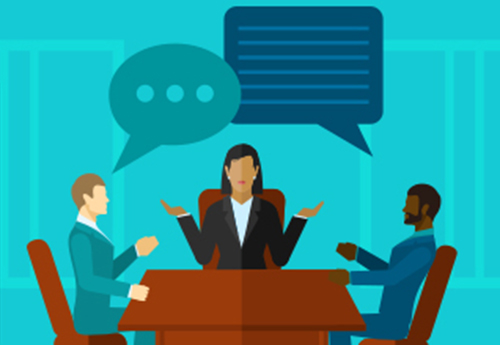 Is this fractious Human Resources meeting a good starting point for this story?
Title: The Damage Done
Wordcount: 82332
Genre: General fiction
Language: Irish English
Synopsis: Lynn Corrigan has spent her adult life on the move, with her colourful past following her every step of the way. Now, the urge to move again has reared its head once more. Only this time the move will be into her past, to the family she abandoned years previously.
Text:
CHAPTER 1
On entering the Human Resources office, Lynn had sucked in a deep, calming breath and, looking around, allowed the immaculate room to offer her a smidgen of comfort. A professional displaying this level of order: a flourishing pot-plant on the windowsill, coat, scarf, and hat hanging tidily on the stand in the corner, desk scrupulously clear of clutter, would have to reach the right conclusion, would she not.
However, as she listened to Evie pile lie upon lie, Lynn's doubt crept back in.
'Lynn, what's your response to what Evie has said?'
Without the merest hint of a hesitation, Lynn replied, 'We all know what bullshit this is. Evie—'
It was Rachael, the HR manager, who interrupted. Her left hand came up in a stop gesture as she said, 'Please, Lynn. There's no need for that. Let's be reasonable. Now, what's your response?'
This time, with an awareness of how her impetuousness would do her no good in such an official setting dawning on her slowly, Lynn did hesitate. Evie sat to her left. Two-faced Evie who was as nice as pie when it suited her but had no qualms about spitting a lie or fifty if she felt the need to. Lynn knew she needed to bring calmness; she had told Rachael the truth at their last meeting and could only hope that Evie's version of events hadn't fooled her.
Looking calmly into Rachael's green eyes, Lynn said, 'If there's one thing I'm not, it's a bully. I've been here long enough for you to know that.' She glanced sideways at Evie, and Theo, Evie's slithery accompanier, who sat the far side of her. 'You also know that Evie and me have never seen eye-to-eye.' She gave Evie her full attention. 'But that's no reason for you to lie through your teeth.'
'I'm not lying,' Evie shot back. Lynn didn't detect a trace of shame in her voice.
Even with the torment Evie continued to cause her, Lynn found it impossible to ignore the tight body, button nose, and blue streak in the pixie haircut of her chief enemy.
Evie's eyes remained on Rachael as she said, 'Everything I said is true.'
'Where're your witnesses?' Lynn demanded, and instantly cursed her stupidity. What a dangerous thing to say. There were no witnesses, but Lynn knew how unpopular she was out on the floor. What if Evie had convinced someone to lie and say that they had seen what Evie had claimed; Lynn repeatedly pushing work on her or calling her stupid and incapable?
Fearing the worst, Lynn held her breath.
But all Evie said was, 'I don't need any witnesses. I know what you've been doing to me.'
Rachael then raised both hands and said, 'Okay, stop it, please. All of you can go now. Lynn, I'll call you in later.'
Sickly-sweet as you like, Evie said, 'Thank you, Rachael.' She rose from her chair and left. Lynn and Theo trailed after her.
Five hours later, Rachael sipped from her glass of water and cleared her throat. Lynn waited nervously. Her sturdy outer shell felt unusually weak. She badly needed to keep her job. And she could not afford to test Rachael. With Christmas freewheeling in and big plans for the New Year, a false accusation, and the possible results of that, could jeopardise everything. She cast that thought aside; Rachael was a professional, she wouldn't fall for Evie's lies.
Rachael's phone rang but she ignored it. She leaned forward in her swivel-chair, the two top buttons of her pink blouse, in Lynn's eyes, gloriously open. 'Lynn,' she said softly but firmly, 'I have no reason to disbelieve Evie. I'm issuing you with a verbal warning.'
'I didn't do anything,' Lynn said. 'Not a thing.'
'Please, Lynn, listen to me for a moment. You're a valued employee and we want to help you. We will schedule some meetings where we can discuss any issues you have with Evie and how these can be resolved, but we will not tolerate any further misbehaviour.'
Lynn was outraged. What she was hearing was not right. Fucking bitch Evie, she thought. She forced herself to focus. A verbal warning wasn't the worst outcome she had worried over, but it was still wrong. Wrong that someone could lie and get away with it.
'What about Jim?' she asked finally. 'Have you spoken to him about this? He watches me closely enough. Do you not think he would have seen any bullying?'
Rachael leaned back in her chair and said, 'Yes, we have spoken to Jim. He hasn't seen anything untoward, but he did point out, and we both know this, he has two teams to supervise.'
Lynn felt a twinge of relief at that remark; Jim hated her more than Evie did. At least her boss hadn't tried to sink her, too. But even though the sensible part of her told the remainder to take the warning and get on with it, she still found it extremely hard to accept the unfair decision.
'What about the others? Have any of them witnessed anything?'
'We spoke to everyone in the department. No one has seen any evidence of bullying, but that doesn't disprove the allegation.'
'Well, it doesn't prove it either. Does it?'
Rachael remained silent.
'So, this goes on my record even though I did nothing wrong?'
'I'm afraid so. I'll drop a letter down to you.'
Lynn could tell that Rachael didn't want any aggravation. On a good day she would have given Rachael plenty of it but now defeat overwhelmed her. 'Okay, I'm going back to work,' she said.
But not straight back to work. First, she strolled to the right and the bathroom in the front corridor. In the low-light mess and stench of the Ladies (Lynn often wondered about the class of animals she had to work with) she let her water flow, flushed, exited the stall and examined herself in the mirror. The unnecessary weight, the physical aspect she disliked most in herself, taunted her.
Editorial comment:

The problem with this submission, as I see it, is that after reading the synopsis, then reading the text, and even then reading the synopsis again, I still don't know what the book is actually about. This is a nicely written scene about someone getting stitched up by an unpleasant colleague in some kind of Human Resources abritration meeting. Is it of huge significance in Lynn's life, and therefore qualifies as the inciting incident that starts her off on the "journey", physical or metaphysical, described by the story? It's hard to come to that conclusion, since the outcome of the meeting is a dull compromise (as far as Lynn is concerned) that neither lets her off the hook nor is as bad as some of the more drastic outcomes she was fearing. She is going to get a bit of a rap on the knuckles, let off with a warning. She's "a valued staff member", and Human Resources are going to do everything they can to resolve the friction in the office. All very "amicable" and grown up. What's the drama?

As an opening scene it seems to fail on a number of criteria. There's little drama – just a bit of spiteful bickering in front of the Human Resources lady. Lynn's life does not seem irrevocably altered by the outcome of the meeting, such that her life is diverted in a dramatically different direction. Perhaps it is, but there's genuinely no indication of that in these first few pages. And we don't really get a good grounding in Lynn's character. We're unsure as to her reliability as a narrator. Is she telling the truth about the evil Evie, or is she (at least partly) to blame? She seems quite hot-headed — is almost universally disliked in the office, if we believe her own estimation. We'd have to ask why?

Normally my advice would be to choose a different place to begin the story, and I would go back to the synopsis to get some feel for what the story is about, and therefore what critical incident or decision happens to set the ball rolling that you need to bring to the fore as quickly as possible. But reading the synopsis I'm still not sure. What is the "colourful past" alluded to in the synopsis? Is it criminal, sexual, what? Is this low-impact Human Resources tiff a sufficient motivation for her to change her life dramatically? In which case you'd have to think that she wouldn't cope well with a real setback, like being fired ignominiously and frogmarched out of the office building by two beefy security men and her belongings in a cardboard box thrown out on the street after her. That would be some drama.

What is it that really gets the story going? Is it really this meeting? In which case I think you need to convince us that the psychological stakes for Lynn are much higher than they appear to be.

Thanks for posting!
Sponsored by editorial.ie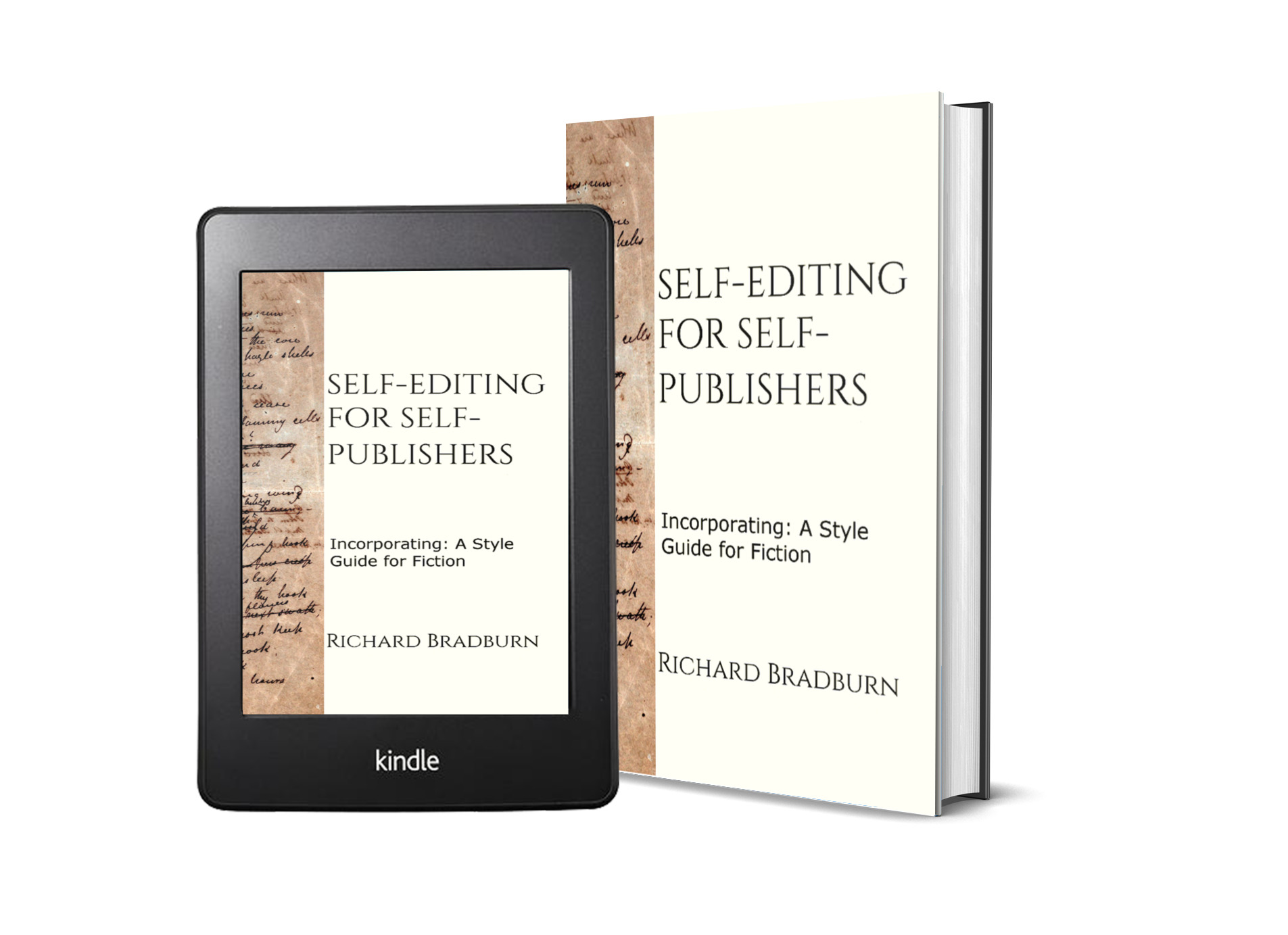 Available to order from all good bookshops, and online from Amazon, Barnes and Noble, Kobo and iBooks.
Paperback, hardback, ebook and large print versions available.