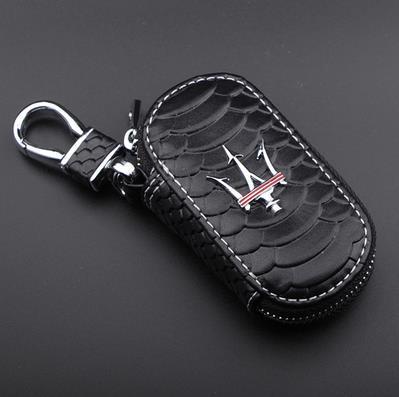 I like this beginning. It's unusually edgy for a romance opening, a gang boosting cars from a vacant-lot Brooklyn car park,  but that's a good thing. Does anything need tweaking before this gets put before an agent?
Title: Forbidden Paradise
Wordcount: 60,000
Genre: Romance
Language: US English
Synopsis: Dylan Benson, car thief extraordinaire, wants to reforem but when he steals Lena Vallone's Maserati, his whole world turns sideways. As the pressure mounts, their fiery passion ignites Running from his criminal ties and keeping them a secret from her wealthy family is hard, but keeping Lena safe proves deadly..
Text:
Dylan loved boosting cars. Lo-Jack, no problem, high-tech security system, no problem. Only twenty-four and he was the best in Brooklyn. Riding shotgun, he twisted into the back seat of the Escalade.
"C'mon man, puff, puff pass." Dylan snatched the blunt away from Zack who kept hitting the keyboard, entering all the codes needed for their next heist, a shiny, black Maserati. Popping that clutch would be sweet.
Dylan sucked in the sweet smoke letting it smooth out all the rough edges, as Gunner pulled alongside the curb of the busy Bensonhurst street.
"What's with the luxury car?" Dylan asked. "It's usually Hondas and Toyotas."
Gunner shrugged. Not a surprise. The guy was as dumb as a rock. Reason number one why he drove the backup car.
"Looks like some kinda bait car," Dylan dragged his hand through his hair securing it in a leather tie. "But even the cops wouldn't be stupid enough to set up that car in this neighborhood.
"It's a test," Gunner finally said, while Zack, the unsocial, tech genius with enough facial piercings to make people stare, kept tapping away at his laptop.
"Test?" Dylan shifted in his seat. "I've jacked high-end cars before. Nothing to it."
Gunner and Zack shared a look.
"What?" Dylan asked.
"Right. You get into them; they just don't always end up where they should," Gunner said.
"One time." Dylan struggled to suppress the eye roll.
"Way more than one time."
"I like to break them in a little." Nothing beat the rush of adrenaline, the intense focus and the surge of energy racing through his blood when he accelerated a high-performance car.
"Yeah, the last one was all the way out to Jersey with some blonde," Zack said. "Another one you felt sorry for?"
Needy blondes got to him every time and the way that Porsche handled on the Parkway. Un-fucking-believable.
"She needed a ride—then things got a little complicated."
The kind of complicated that came from a hot craps table, a little weed and shots of Jack.
"You lost the car in a parking garage in Atlantic City." Gunner shook his head. "Your phone died, and we finally found you two days later under a pile of women."
Never did find the car, but one of the blondes found his phone at the bottom of the hot tub. Fuckin' crazy weekend.
"I got a little sidetracked." Dylan drew deep on the weed.
"You were getting fucked and sucked, and I had to listen to Weasel bitchin," Gunner added. "He was up our ass for two days."
"Big fuckin' deal." He rolled his neck to right until it cracked. "He got over it."
"Not really." Zack went back to his computer screen.
"Weasel says you fuck up again and you're out," Gunner said.
"Bullshit, I'm the best he's got." Dylan blew off the comment, but if Weasel turned him out, he'd be fucked, 'cause no legit garage would hire a guy with his record. Having a steady job on paper as a mechanic also kept his parole officer off his back, and with the steady cash, maybe he'd finally get his Mom into a good rehab and off the junk. His brain flooded with memories of her sick and shaking, begging her strung-out boyfriend for another hit. Scared, and jumping at every noise in their trashed out apartment. She'd try to go straight, but now maybe he could—
"Don't matter." Gunner's voice snapped him back. "He's pissed, and you know how crazy that fucker can get."
Gunner was right, Weasel was crazy, and Dylan needed the work, plus he loved cars. The purr of the engine, the whiff of the gas and motor oil. The love affair started in a work program in juvie and continued during his short stint in Rikers.
"So tonight I play it straight. I pop the car, drive it to the docks, you pick me up, and we head over to The Pit to get paid. Easy. No sweat."
"No detours," Gunner added.
"Right," Dylan fisted the door handle and squeezed harder than necessary as he shot a look into the back seat at Zack. "You ready?"
Zack nodded, slapped the laptop shut, tucked it under his arm.
Dylan took one last puff, then handed the blunt off to Gunner. "See you on the other side."
They did their usual good luck fist bump, and Dylan stepped out onto the sidewalk.
He and Zack slipped into the car lot unnoticed in their head to toe black and easily found the Maserati. Thanks to Weasel's sweet deal with the valet company, the attendant  kept the keys, and looked the other way making it seem like a straight up theft.
"Fuckin' beautiful, huh?" Dylan gave a low whistle as he circled the car. What kind of jerk-off would bring this car to an open lot?
Zack worked his computer magic and a few heartbeats later the locks chirped. Dylan popped the hood, disarmed the security system, then slid into the driver's seat. He scoped out the interior. Black on black. Nice. He twisted his body under the wheel to dismantle the keyless entry. In less than a minute they'd be gone. In a few hours, the car would be crated for a trip out of the country or chopped down for parts. Either way, gone.
"Hey!"
Dylan jerked around smacking the side of his face on the steering wheel. "Fuck." He rubbed his cheekbone and tried to focus on the voice. The security lights backlit a girl with long, dark hair opening the passenger side door. The glare of the halogens made it impossible to make out her face.
"What the hell are you doing?" She leaned further into the passenger side. "Get out of my car, or I'm getting the valet."
The valet wasn't gonna do shit since he was getting a nice cut, so Dylan went back to the wires. When the car turned over, he flashed her a look.
"You better get gone sweetheart, 'cause we're outta here."
Editorial comment: A great scene to open with. The gang is on their way to boost a car from some vacant-lot car park in Brooklyn. Dylan, young and arrogant and at the top of his game, is the master at jacking cars, and he knows it. But he's playing a dangerous game, not really playing by anyone's rules but his own, and that's got him into trouble before …
There's one technical writing issue that lets this piece down a little, I think, right at the beginning—that old matter of "telling" instead of "showing". You don't need to tell us that Dylan loves boosting cars. His enthusiasm for his "job" comes across throughout the rest of the passage, so the first sentence is entirely redundant. The further detail that he's twenty-four and the best in Brooklyn you could also establish quite easily in dialogue. He does tell Gunner later that he's the best [car-jacker] that Weasel has got, and I wonder whether the fact that he is precisely twenty-four we even need to know. From his language, choice of words, and actions, we can surmise that he's a young guy, probably in his twenties. Any more precise detail is probably unnecessary.
There are some copy-editing issues. I'm not sure they'd put an agent off, but it would be as well to tidy them up. There are things like a missing apostrophe at the end of bitchin (you do have one at the end of fuckin' and it's best to be consistent). While on the subject of apostrophes, if you have one at the beginning of a word it should curve left to right, not right to left, so 'cause rather than 'cause. (A neat trick to force apostrophes to face the other way at the beginning of a word when using Word is to hold down the CTRL key while pressing the apostrophe key twice.) There appears to be a missing word in He rolled his neck to right until it cracked. I wonder about Dylan fisting the door handle, it should probably be head-to-toe black, and there are some commas that need sorting out, but otherwise a pretty good technical standard.

I can't give this a gold star, because of the telling rather than showing in the very first line, but to be honest, it wouldn't take much to get this ready for an agent. Your NYU courses have obviously stood you in good stead! One last comment: the title is a bit generic, perhaps? This kind of story (from the little I've seen of it) could well appeal to readers outside the usual romance genre. You could get away with something a bit more punchy and plot-relevant, I think, if the story is as thriller-like as seems evident from the synopsis (which you need to check for typos!).

Thanks for posting!