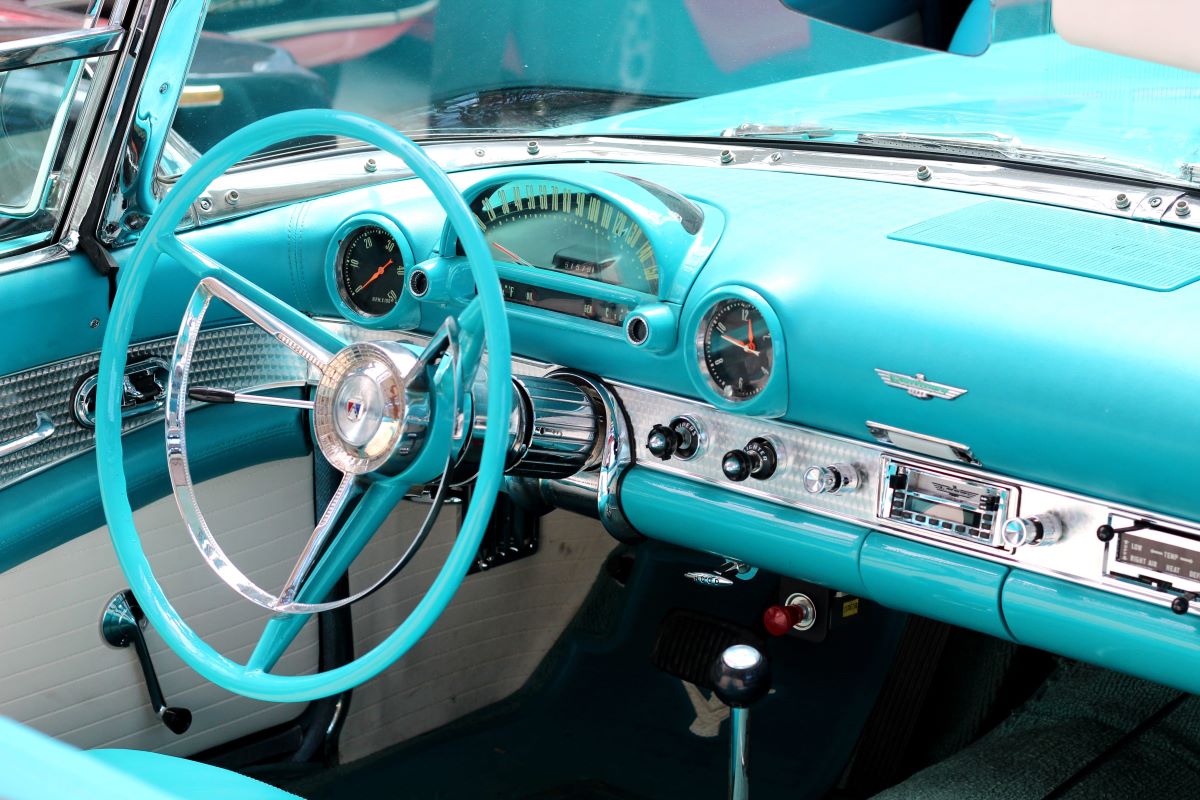 Another author asking whether her dream sequence beginning works. If it doesn't, why doesn't it?
Title: Shelby Dreaming
Wordcount: 87,600
Genre: coming-of-age
Language: US English
Synopsis: English major graduate, Shelby Colby, takes a job in her college's library to be sexually available to her straying boyfriend, Bertrand. Bertrand dumps her anyway. And just as she accepts this and starts crushing on a new guy, she realizes she's pregnant with Bertrand's baby. Shelby has the baby.
Text:
I hadn't seen my boyfriend Bertrand in a week because it was spring break in this college town of Plattsburgh, and he rode the train to Buffalo to visit his brother, sister-in-law, and their new baby. Since I had already graduated and now had a job in the PSUC Feinberg Library, spring break didn't have any significance for me, except to make my quiet life even lonelier.
Sleeping alone, in my creaky old upstairs apartment, my mind settled in for the night with a favorite dream—driving north along the rocky coast of New Hampshire in my Grandpa Colby's classic convertible—a 1956 Peacock Blue Ford Thunderbird. Of course, I had the hardtop off, just like we always did as part of the regular start to my childhood summer vacations. We took this scenic route to our rented cottage in Ogunquit, Maine, with Mom and Dad, my brother Alan, and Grandma, driving the station wagon with all the suitcases and provisions, while I rode with Grandpa in his convertible, following behind. Plucked from the stifling suburban labyrinth of Rotterdam New York to spend the last week of August viewing sky and ocean from a Maine cottage, I learned to appreciate nature's emotional nuances when land greeted sea and sea greeted sky.
My grandpa died when I was twelve, but my grandma still kept his prized car in her garage in Schenectady. Hoping everyone remembered the car was 'our' car, as in mine and Grandpa's, I secretly hoped to inherit the T-bird when Grandma passed on.
As I navigated the S-turns and narrowing road, I contemplated the barely-perceptible line of sea greeting sky, deciding today the feeling looked to be one of longing, maybe hope. And somewhere over there, beyond the vastness of ocean for thousands of lonely miles, was the land of many of my favorites: Peter Rabbit, Winnie the Pooh, The Secret Garden, Jane Eyre, Lady Di, and Ray Davies.
The New England waves, powerful and foreboding, crashing again and again into the rocks, drowned out any other sounds except the high-pitched cries of the gulls. Sea roses, green with pink blooms, lined the entire highway wherever there was a bit of room to grow.
The ocean breeze whipped around my neck scarf and frizzy ponytail with wild abandon, and the unmistakable scent of ocean brine and decay filled me with wonder and mystery. I reached down to grab a refreshing sip of my Orange Crush, cradled precariously in my scrunched-up backpack on the passenger seat. Amazingly, the sun came out from behind a mass of clouds. And just as I was pulling my sunglasses down from my head to my face, I heard a knocking sound, kind of a medium rapping, not soft, not too loud. At first it seemed like I caught a tree branch, and it was stuck to the underside of the car.
I concentrated, listening. I scanned the slim highway up in the distance and worried there was no place to pull off the road. Maybe it wasn't a tree branch. Would the convertible break down?
And then I figured it out—and I had to wake up because the knocking was on my apartment door.
I opened my eyes and focused on my clock radio. 12:50 AM, it read. Somehow, I got up and to the door like a robot on autopilot. Hiding a bit behind the door, I cracked it open to the width of the chain and saw Bertrand's pale face, with those mischievous eyes and sweeping long white eyelashes behind gold wire-rimmed frames. The rocky cliffs and the greens and pinks of sea roses faded from my mind. An immediate scent of snow replaced the memory of the scent of salt air.
"Hey babe! What's up?" he smiled through the crack, all dimples and clean-shaven.
"I am now that you woke me." I blinked and rubbed my eyes. I definitely wasn't expecting him, but I was thrilled. His presence made me gradually self-aware in my thin white long underwear.
I shut the door, unlatched the chain, and he burst in along with some frigid air, which intensified my look (headlights on as he would say).
He shook like a dog, his albino white hair flying. He took his glasses off to wipe the fog. "Brrr! Cold out there! I couldn't sleep after getting back tonight. Maybe you could warm me?" He grinned as he saw me better through his cleaned glasses. A quiver ran through me at the thought of us touching.
"Okay then, back to bed," I said, not wanting to seem as starved for affection and attention as I knew I was. Bertrand got back to Plattsburgh that night and came right over to see me. That meant something, didn't it? Maybe he didn't call because he didn't want to disturb his housemates, talking on the phone so late?
"Okay, just one minute," he said, and he went to pee after setting his coat, boots, and gloves in the living room.
I returned to my twin bed in the dark, the sheets now cold, and held the covers back for him, thinking he would just take off his shoes, pants, and sweatshirt, but he kept on going and removed his briefs and his t-shirt, too, leaving his tube socks on. As my eyes adjusted, and with the light from the moon and the streetlight, I got a great look at his muscular thighs, his naked ass, and his immediate hard-on. I couldn't wait to feel that warm male body against mine, holding me tight, but instead the first thing he did once I threw the covers back over us was to force his cold hands up under my shirt.
"Take this thing off, won't you?" he said of my shirt.
I struggled out of it while still remaining under the covers.
Around my neck, I wore a delicate chain with a child's little metal starfish, something he found when we were walking on a path behind campus. He was going to throw it, just some dumb trinket, but I was sentimental and didn't mind that one of the five points had a teeny piece missing on the end. I put the starfish on the chain my cross used to be on; a cross I had no interest in wearing these days. For a moment he caught his fingers in the chain and had to pull back so as not to break it. Then he moved on, tugged down my long underwear bottoms, and passed his cold hands over the curves of my ass, going "Mmmm nice …"
I stiffened from the chill of those frigid fingers.
Editorial comment: This author particularly asked about her dream sequence beginning, cognisant of the fact that many writing blogs advise against them. It is a pretty standard theme on this site, too, I'm afraid, and and I'm going to reiterate what I've said before. Dream sequences are overrated. They don't actually hold any narrative weight. They don't develop character or plot. They don't help the reader immerse themselves in the story because they know that it's a dream, and so know to discount anything that happens as sheer fantasy in what otherwise might be a completely different kind of book. In some fantasy stories, dreams are used as a plot device – the dream comes true, or foretells events that happen later on in the story (think of the elaborate dreams that Bram Stark has in the Game of Thrones books). Even here, they're overused, I personally think, but they are a way of upping the dramatic stakes in what might otherwise be a flat bit of the story. This story isn't fantasy, and this dream sequence really doesn't add anything, particularly in the first few pages of the book when you're trying to get your readers immersed in your characters.
So what about this particular dream sequence? Does it work? Well, it's not very long, which is a positive. It's nicely written. It seems a bit convenient, that she can "settle in for the night with her favourite dream." A dream is supposed to be your subconscious, working things out, and your subconscious, by definition, isn't under the control of your conscious mind (or it wouldn't be "sub"conscious, right?), so it seems a bit implausible. The timing of it also doesn't work for me. She settles in for the night, but the sequence that she describes would happen in a split second in a real dream – thoughts move at the speed of light – so what she means is that she just nodded off. If you've studied sleep at all you know that the first couple of hours are the "deep sleep" period, and you only start dreaming when your system is approaching the end of its four hour (or three hour, depending on the theory) sleep cycle. All of this is real biology, so what you're describing here doesn't really stack up.
And then the dream is over and she's being woken up by Bertrand knocking on the door (I did wonder if she normally opens her door to persons unknown in the middle of the night, dressed in her underwear?), and really, that's when the story starts, isn't it? Everything else was a prelude to the conversation that ensues, with her hesitant thoughts and "needy/trying not to be needy" relationship. It's only here that we begin to get a feeling for who Shelby is so what you did, by inserting the dream sequence before this, is to merely delay the reader's involvement in the story. Knowing that getting the reader involved in the story as quickly as possible is utterly vital to the successful beginning of your book, why would you do that? You effectively waste the first 465 words of your story telling us about a fantasy that Shelby has. Why do we care? We don't know Shelby, at this stage, so her secret coveting of the T-Bird, her predilection for all things English, and her liking for Orange Crush, don't mean anything to us. You could drop all these details in to later narrative and they would then be rounding out a character we are already interested in.
So I'm afraid I'm with the others, and have to say that I don't think dream sequences are a good idea, particularly at the very beginning of a book. How much more dramatic and immersive would it be if your book started:
'12:50 AM, my clock radio read. The knocking at the door continued. Who …? Somehow, I got up, still half asleep, like a robot on autopilot. Hiding a bit behind the door, I cracked it open to the width of the chain and saw Bertrand's pale face, with those mischievous eyes and sweeping long white eyelashes behind gold wire-rimmed frames. I'd been dreaming about driving my Grandpa's old T-Bird down the Maine coast. Now, the rocky cliffs and the greens and pinks of sea roses faded from my mind and an immediate scent of snow replaced the memory of salt air.
"Hey babe! What's up?" he smiled through the crack, all dimples and clean-shaven.'
That's just a rough example of how you might rewrite it. You keep a reference to the dream, because you mention that it has relevance later on in the story, but you don't over-elaborate, and we're straight to the late night encounter at the door.
One other minor point. Note that she doesn't think "my boyfriend Bertrand" in this extract, like you do in yours above, so for a while the reader doesn't know if Bertrand is a welcome guest or not. Why not? Because we don't refer to people that we know well that way. We don't think to ourselves, "I must buy my wife Doris a birthday present." We just think "I must buy Doris a present." In writing a close point of view narrative, you should try and eliminate any such phrasing that actually distances the reader from your character, that breaks the illusion that they are the character.

I have to reject it, on the grounds that the dream sequence is ill-advised, but I can see plenty of potential in the rest of the writing. Tweak this opening and you might be on to something. I would add, it's important that something happens in this scene where Bertrand is a late-night visitor, not that they just get off with each other and fall asleep. That would be an anti-climax.

Thanks for posting!
Sponsored by editorial.ie.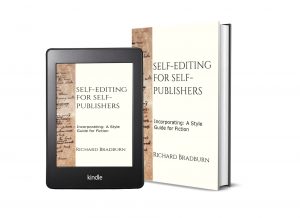 Available in ebook, paperback, hardback and large print editions to order from all good bookshops, and online from Amazon, Kobo and iBooks.