Photo by form PxHere

Two tribes go to war. Why is this opening being rejected by numerous agents?
Title: The Box of Death
Wordcount: 126,000
Genre: Historical Fantasy
Language: British English
Synopsis: In AD1263 a nobleman must defend his shire from a hostile tribe. The tribe claim that a long-lost ancient treaty proves that the land is theirs. The two peoples are eventually reconciled when the treaty is found, but this only happens after many lose their lives in a defining battle.
Text:
Prologue
AD1248
The enemy chieftain and his wife are asleep on a large wooden platform. Alex gathers up the woman, nods at the other two, and the three trainee soldiers get out of the hut before you can blink, hurrying back through the swamp, carrying their prize.
Alex lowers the chieftain's wife onto the boggy ground. Kerry kneels down beside her. The woman opens her eyes. Looks round in terror. She doesn't look well, and her breathing is laboured and rough. Bess and Kerry shake their heads; they are against leaving her here. Alex scoops her up again, and the three young warriors move back towards the river, concerned for their coracle, the need to get home. The coracle is still there, but in the just-dawn light they see another boat, almost hidden in the reeds.
Bess and Kerry manoeuvre the boat out into the stream. A flat-bottomed punt, not in good condition, but the inside is dry. They can leave the woman in the punt, and hope that the tribesmen find her soon. They place the sick woman carefully in the punt, then scramble into their coracle and paddle quickly across to the other side of the river. It's important to be back in their gatehouse quarters before they're missed, and the sky is growing lighter by the minute. They just about do it, falling in with the rest of Training Company after breakfast. They barely contain their laughter at the success of their prank.
All in all, they've had a very good night.
1. The Deadly Lizard
The sacred gecko of the Nahvitch.
They say it can talk.
They say the swamp people tamed it, made it learn their language.
They say its gaze will kill you stone dead—unless you are of the Nahvitch tribe.
The Nahvitch have given their deadly lizard a name: Fiorello.
And now this creature is here, within my walls. Inside my home.
King Philip, newly arrived from the palace, was seated in my great hall, and he was furious.
'Is it true, then?' I asked him. 'What they're saying about Prince Barney?'
'It's true that he's been a little fool,' Philip growled. 'He's been told enough times, but he just doesn't listen. Doesn't want to listen. It's a miracle he's still alive.'
Well, he was definitely that—I'd seen him with my own eyes, riding his proud Arab stallion, into my courtyard, his cloak swept back off his shoulder, revealing its lining of ermine.
'As you can guess, my son went "adventuring".' The last word was said with some scorn. Or perhaps it was despair. 'He took your boy Sammy, did you know that?'
I was shocked. How could he have done that?
'They met at the landing stage on the Shamet, halfway to Hicrown. It wasn't difficult. Sammy was the bribe to get a Spiderboatman to sail Barney to the other side of the River Hurogol and guide him through the swamplands into the heart of Nahvitch country.'
The swamp-dwelling tribe over the river, and a persistent thorn in our side. The Nahvitch are our enemy, they always have been.
'How was Sammy a bribe?' I asked, but then suddenly understood. We'd all but forgotten Sammy is the son of a Nahvitch woman. Many years ago, one of our fishermen had ventured into the enemy swamplands on the hunt for pike. He found a small abandoned punt floating in the channel, and on it, half dead, lay a woman from the Nahvitch tribe. The fisherman pulled the woman into his boat and brought her back to our side of the river. The woman recovered and married her rescuer, but nine months later she died giving birth to a baby boy. The baby survived.
When Sammy was seven the Nahvitch came to our shores. They didn't find Sammy, but they knifed his father, leaving a message pinned to his body. The message was a promise that the Nahvitch would come back for their boy. Frightened out of his wits, Sammy ran up the hill to the castle and sought sanctuary and protection. In her workshop down by the curtain wall, the Lady Joan took him in.
The Nahvitch want Sammy back,' I said.
'It was like this.' Philip's voice was harsh. 'Your squire arranged with Sammy that he would visit the Nahvitch with Prince Barney. Davy organised a pony for Sammy, and he rode to the boatmen's landing, where he met up with Barney. Davy and Barney had communicated in secret about everything.'
Philip stopped to take a deep breath and gather himself. 'The boatman had been briefed. Bribed by your wretched squire, Rory! How much freedom does that boy have, for God's sake?'
'Philip, Davy has no more or less freedom than he should have. And if he has abused the little he had, he will be punished. But what of your son? What happened?'
'Barney and Sammy embarked on the Spiderboat. The boatman, who's disappeared by the way, took them across the River Hurogol, then nosed his boat through the swamp, along numerous dykes and ditches. Barney says he must have done it before, for he was unerring in his direction. This whole business has made me question the allegiance of the Spiderboatmen. They've always been a special group, and perhaps I have been too trusting. That, amongst other things, will be changing.'
I could hear the pain in the King's voice. His trusted Spiderboatmen. His network of couriers and spies, his eyes and ears throughout the kingdom, travelling swiftly along the Rivers Hurogol and Shamet, and all the many waterways that criss-cross the land, bringing news, bringing supplies, bringing us all together. Could they be working for the enemy? At the very least it was suspicious.
Editorial comment:

As I see it there are a few problems with this opening. Regular visitors will know that I don't like prologues unless there's a very good reason for them, which is an opinion shared by many real agents. I don't see a particularly good reason for the inclusion of this one, and there are problems with it anyway. Don't forget to put these comments in context; these are the very first few words of your story. These are the words that introduce you, as a writer and potential client, to the agent or publisher. They have to be absolutely perfect. So what's the story here? The very first two sentences don't appear to make much sense, and that would surely put off any agent that you've sent this book to. They don't even need to read further, and most wouldn't – that's the brutal truth. How can the sleeping chief's wife be so placid that she is able to be simply "gathered up", like so much baggage, and carted off by Alex and his band of "trainee soldiers"? Why doesn't she scream, fight, struggle? Why doesn't the chieftain wake up? Why does she happily lie in the bottom of the boat when she is placed there? What is the plan when they take her anyway? They initially just put her down amongst the reeds, then, when she appears to be ill, they decide to take her on a boat journey, for which they haven't even got a boat. One is miraculously provided … and so it goes on. It just doesn't make sense, to be honest. Any agent that looks at this opening is not going to be entranced and drawn in to the characters and excitement of the openign few lines. They're just going to be scratching their heads trying to work out what you mean. None of them are going to read any further than the first few lines, I'm quite sure; they're not even going to get to chapter 1.
Since I'm not a real agent, I read on. As is so often with these submissions, the "actual" opening chapter is much better written. There's realistic dialogue, a bit of character building. There are still issues. I don't really understand why the King knew his son had gone off adventuring but the person who he is talking to doesn't know that his own son accompanied him. I don't really understand how the Nahvitch knew that the woman had given birth to a son and that Sammy was that son (given that the woman had died in childbirth). I would have concerns about the overall plot. What is it that finally resolves the conflict between the two tribes? You mention the finding of the treaty, but that would appear to be the start of a conflict between an indigenous disposessed people and their invaders, not a resolution?

One other thing that I'd mention; you have to think really carefully about naming conventions in fantasy novels. Names have to sound as if they're from the same culture, otherwise they don't ring true. It might seem pedantic, but it sounds very unlikely that a tribe called the "Nahvitch" would name their sacred gecko "Fiorello". They just don't seem to be from the same language, have the same kind of phonetics or pronunciation. Tolkien was a master of this but then he should have been – he was a professor of linguistics and studied languages all his life – but that is why his naming conventions seem to be consistent. Think about all his dwarf names, his hobbit names, his elven names – they all share linguistic similarities within each "tribe". You come to understand that a dwarf wouldn't be called Legolas, because it doesn't "sound" dwarven. Neither would an elf be called Bilbo – the name just doesn't have the gravitas of an immortal elf.  Yet Bilbo and Frodo and Pippin and Merry all sound as if they might belong to the same "family", as do Thorin and Oin and Gloin and all the rest. You have very traditional English names for one "tribe" in the book – Philip, Sammy, Barney etc. Try to make the other "tribe", the Nahvitch, similarly consistent with their names. Fiorello just sounds Italian.

I'm afraid it's a rejection from me, because of the prologue more than anything, but I'd encourage you to read a few fantasy novels from different authors, paying particular attention to what the characters are called. If you haven't noticed the consistency of naming conventions within a "race" or "tribe" before, you might now. As to your book, I would cut the prologue, and then I would give some serious thought to mapping out the plot chapter by chapter, scene by scene, and then testing those scenes and larger plot arcs for plausibility. Why do the characters do what they do? Could they, realistically, have achieved the same ends by doing something else? If so, why didn't they choose that option? The alternative would be to get some developmental editing done on the book, but that is an expensive, time-consuming process. I don't think the story is ready for self-publishing at this stage. Best of luck.
Thanks for posting!
Sponsored by editorial.ie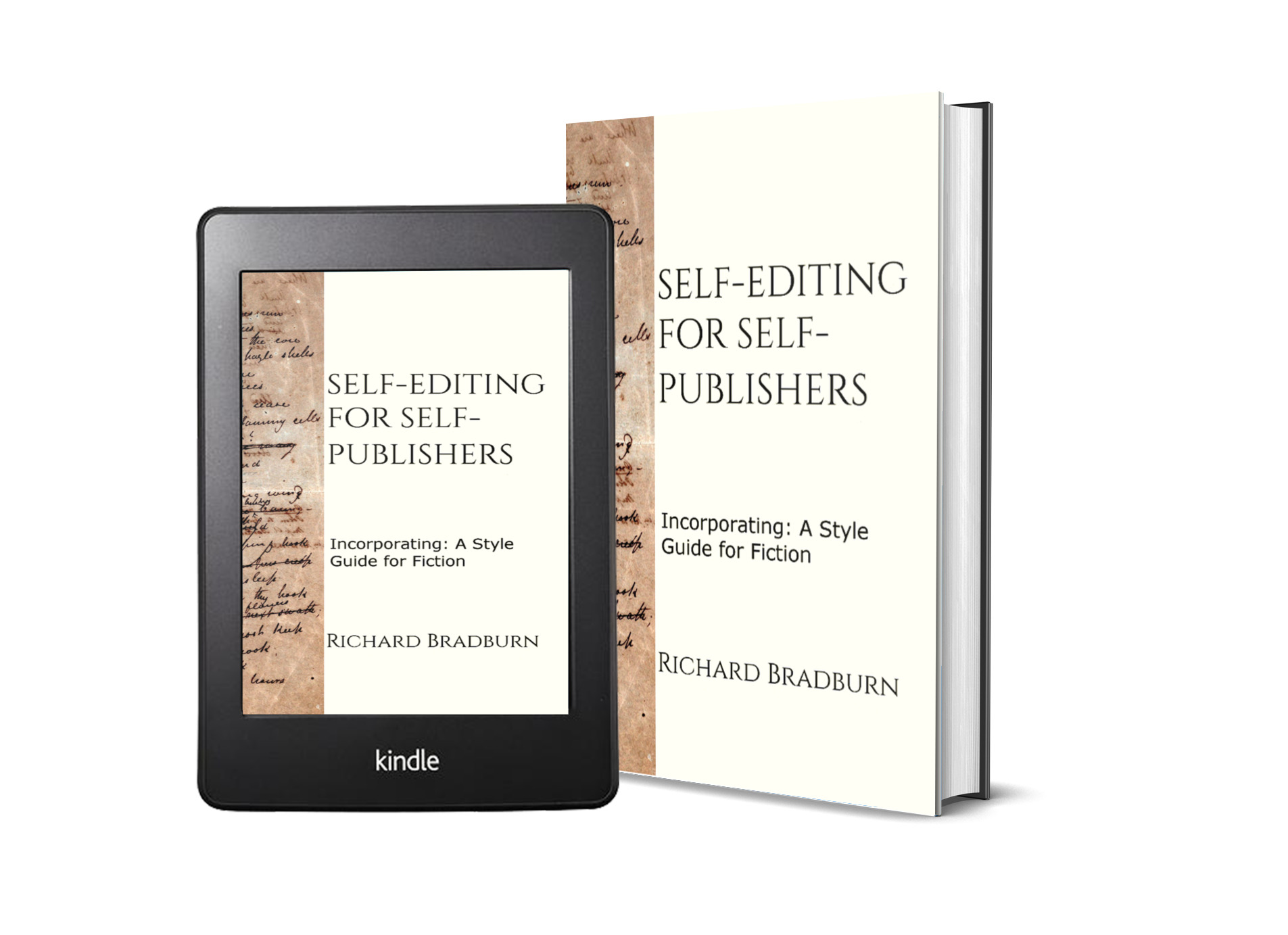 Available to order from all good bookshops, and online from Amazon, Barnes and Noble, Kobo and iBooks.
Paperback, hardback, ebook and large print versions available.