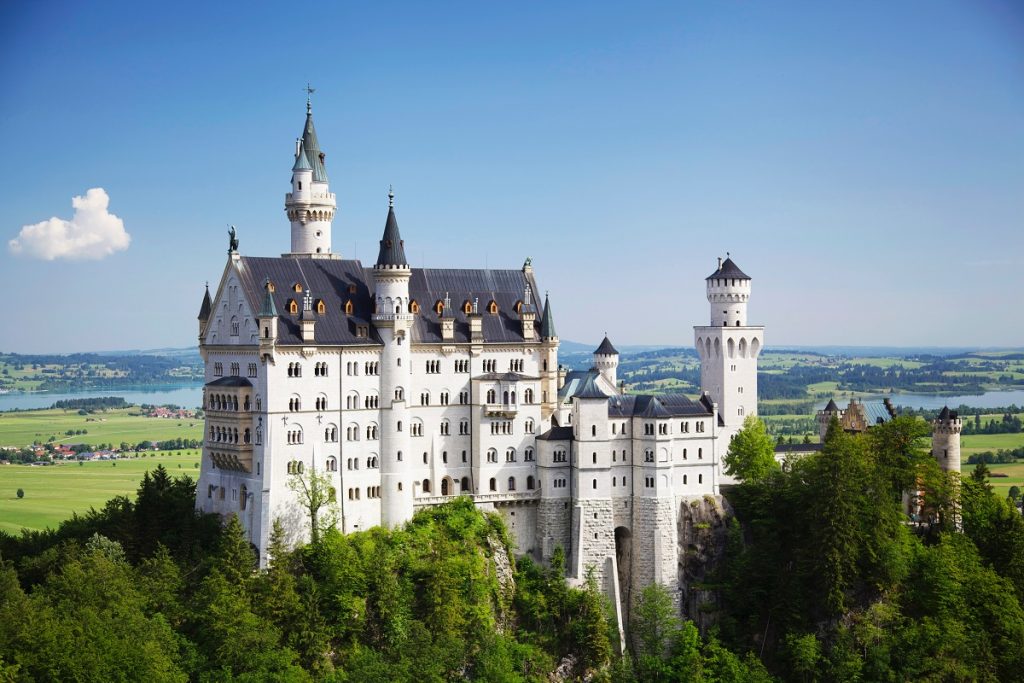 A problem with details in this submission, particularly the use of words with a "foreign" (ie non-English) derivation. The worrying thing is that this piece has apparently been professionally edited. Am I being too picky, or would the problems I see be real issues for most readers?
Title: Royal Affair
Wordcount: 95,000
Genre: Romance
Language: US English
Synopsis: A feisty week-long affair with sexy Princess Angelica drops cynic Grand Duke Ludwig to his knees. When she leaves him without a goodbye, he becomes determined to win her heart. Yet Angelica's ex-fiancé is back, seeking her hand and the throne, but love is not what's in his mind.
Text:
Love isn't real. Or even good for a person.
Ludwig von Kröenenberg had it proved to himself many times.
At his cynical thoughts, he gave himself a silent pep talk as he pinned the white mini-rose wedding buttonière on his tuxedo lapel, getting ready to be the best man in his best friend's wedding. Tonight, is for celebrating.
Although Angus was the wealthy king of their small country, Ludwig wasn't worried his friend was being played. But he did worry about a man getting married based on a relationship that started with love at first sight. He was not sure there was such a thing. In fact, he wasn't sure there was such a thing as real love at all—first sight or otherwise. And he didn't exclude love of family in his skepticism either.
The mirror showed a mane of blond hair framing a rugged face of harsh planes where electric icy-blue eyes sparkled. His Giorgio Armani tuxedo highlighted his broad shoulders and tall, solidly built body perfectly.
He knew he was a handsome, sought-after man even without being the seventh Grand Duke of Lektenstaten or without having the immense wealth associated with his name. Women vied for his attention. As a royal billionaire, he was no stranger to women attempting to seduce him physically and emotionally.  But he was immune to their ploys. He really could live without them, and it concerned him that Angus had fallen for someone so hard after just one night with her. All he could do though was hope for the best, and be there for his friend whenever he was needed.
He remembered the first time he had thought he was in love. He had just made his first billion when Ariel Macomber, a beautiful woman, a few years older than him, appeared in his life. She initiated him in the pleasures of sex and introduced him to delights he had never thought of before. But after a few months, the novelty wore off, and he realized what he felt for her was only lust.
After Ariel, the few times he had started to feel something special for a woman—and he had never gone as far as branding the emotion as love, having been wrong once already—it took only a few minutes of honest and serious self-reflection to learn it wasn't what he thought it was.
Just two months before, he'd had another tantalizing glimpse of something that could be a magical moment, which he felt could've held the power to convince him he was wrong about love.
He'd been seeing Diana Schonberg off and on for the past several months. That was longer than his usual affairs lasted because she genuinely interested him as a person. Or maybe it was because she had been very good at concealing her ulterior motives.
Diana had seemed different. She didn't appear to be faking anything. She didn't try to exaggerate things they had in common, nor did she share feelings about anything. He hadn't suspected she was after his money because she had her own.
Amazingly, she also seemed to be fine with extended periods of time away from him, which was one of the greatest and most relieving things about her because he didn't feel any need to have her around all the time. She had seemed his equal; confident, wealthy, attractive, and not emotionally needy. When they were apart, no matter how long, he was perfectly fine, whether or not there was someone else sharing his—or her—bed at the time. If there was, he felt no guilt. If there wasn't, he didn't mind. There would be someone soon; as soon as he wished. And if Diana was enjoying herself, too, so much the better.
They had open minds, therefore their open relationship worked well, which pleased him to no end. They were a good match. For the most part.
And then last month, when he and Diana were on his sailboat, there had been an odd moment. He easily could've missed it, such a small thing it was. They had been on the Mediterranean in the middle of a perfectly beautiful day with calm waters under a gorgeous blue sky. The boat was gently being pushed toward the horizon by a mild breeze with no one around them for miles. After they had sex on the top deck, they had gone below; Diana to refresh their drinks, and he to grab a book.
When he reached the bottom of the steps, he caught a glimpse of her gazing through the starboard port hole. As he continued into their cabin, the image stuck with him for a moment. She looked so content just being herself, unobserved as far she knew, gazing out at the blue expanses of sea and sky. Beautiful and comfortable in her own skin, standing by the bar without a stitch of clothing on.
He would've loved to capture that moment in a high-resolution photograph and have it framed. He would've titled it: the perfect woman. She had everything she wanted and didn't need him. And that was just what he needed.
He felt something new for her creep up on him. Not just physical desire, although that was part of it despite just having had sex. A different emotion, stronger and powerful in itself. An admiration—and a need for something more. He had even stopped for a moment in his cabin to analyze the emotions he didn't ordinarily feel with a woman. He'd almost started to question his views on love and emotional need being inextricably tied.
When he returned to the deck, she was waiting for him and handed him his drink, smiling like she had something good in mind. She reached out to run her fingers through his luxurious hair and pulled his head down kissing him ardently for a moment, before saying, "I was thinking…"
Editorial comment: There are a number of small but problematic errors in the first few lines of this piece that effectively threw me out of the story. This is a published book that hasn't been getting the reader traction that you expected. I think these errors are probably the cause. Not all readers will notice the problems I'm going to talk about, but many will and, if readers trip over two or three seeming mistakes in the first few lines, many won't bother reading any further.
So what problems am I talking about?
The first problem I have is with the very first line, "Love isn't real. Or even good for a person." No matter that "good for a person" is rather awkward. Surely whether or not it's "good for a person" is made totally irrelevant by the first statement, "love isn't real". It's like saying, "Dragons aren't real. And it's quite hard to ride one." It might be a tongue-in-cheek juxtaposition and it might even work further into the book, but as an opening line? I have no mood set when I open this piece. I'm in whatever mood I'm in as a result of everything that's happened today before I look at your book. Perhaps it's been a good day full of humor and I'll immediately see and appreciate the comic interplay between those two phrases. Perhaps it's been a bad day, boss shouting at everyone, coffee machine broken, train strike going home, in which case I'm unlike to see the funny side. Do you see the danger of opening with irony (if, indeed, irony is intended)?
I have a problem with poor Ludwig's name, von Kröenenberg. It is a (very rare) name, without the accent, but it's so close to Kronenberg, a very common German surname, that I think it's misspelled. Also, I'm no German scholar, but I've never seen a diaeresis (the umlaut accent) over an "o" in an "oe" pairing. I don't even know how you'd pronounce that. It looks fake, to be honest. It looks how a non-native speaker might imagine a German name looking.
I also trip over the latter half of this sentence, he "had it proved to himself many times". A reflexive verb has the same direct object and subject, "he proved it to himself" . But with "had it proved to himself", the subject of the verb "proved" is different from the object, "himself". This should be rewritten either "had proved it to himself" or "had it proved to him".
With three problems in the first twenty words I'm struggling, frankly, to keep motivated to read on. In the next sentence "buttonière" is not correct either. You've taken the trouble to accent the word correctly, but it should be boutonnière, and I suspect there's a red squiggle under your version in Word that you might have thought was just because it's a French word.
I'm afraid this isn't for me. The piece really needs a thorough copy-edit. The scary part of this is that you mention in your notes to me that it has already been edited by two different professionals. This is extremely worrying. The fact that I can pick out four fairly fundamental problems in the first few lines means either that these "professionals" have done an extremely poor job, or they did a pretty good job but you ignored their suggestions. If you did, well … why pay for editing? If they didn't pick them up that's pretty shocking. This title is already published, but the good news is that it's never too late to edit an e-book. I'd suggest quietly withdrawing it for now and getting it properly edited, and then when you relaunch it should get a much better response from readers. I'm genuinely sorry to be the bearer of bad news in this instance.

Thanks for posting!