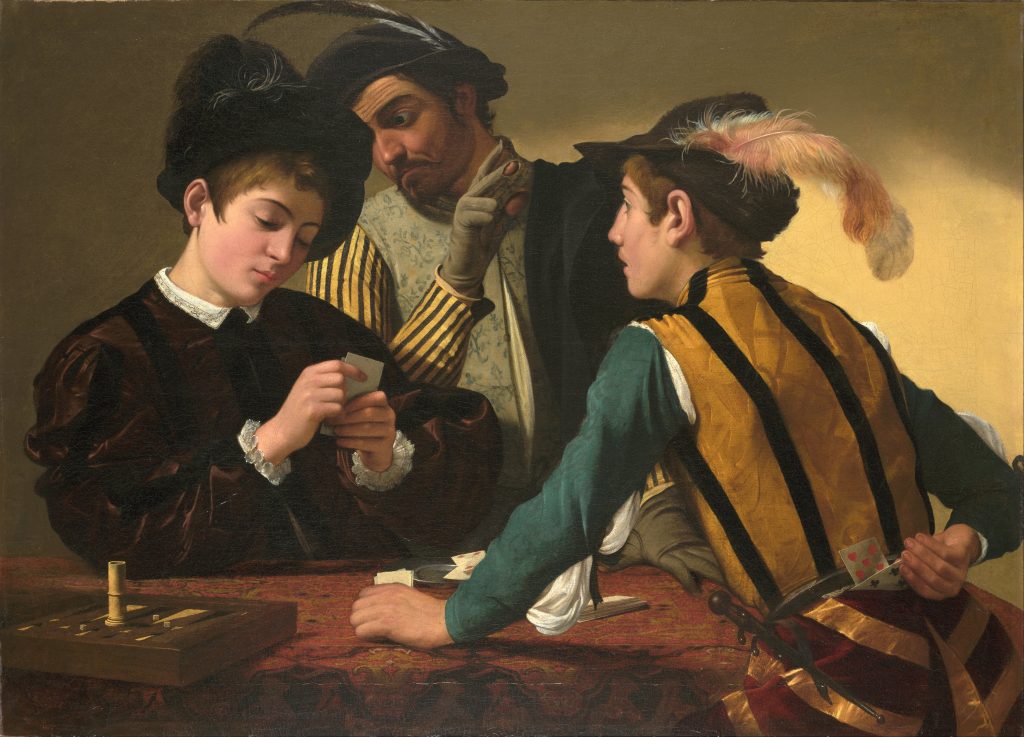 Cardsharp as the main character and love interest? This is an intriguing opening, protagonists on both sides of the law, which is always interesting. Is it of a high enough standard to attract a publisher?
Title: All her secrets
Wordcount: 69500
Genre: Thriller
Language: British English
Synopsis: When petty criminal Alexandra Riley – Lex, meets Detective Inspector Greg Daniels there is an instant chemistry between them. As they become close, Lex finds herself caught between telling him the truth about her past, risking their relationship, or continuing to lie in the hope he will never find out.
Text:Lex stood waiting around the corner from the Red Lion pub on a cold Thursday night. The dim street lights cast sparkling orange pools onto the wet pavement. There was no one else about, everyone either in the pub or at home, in the warmth. Lex wished she had a warm home to go to, but even her home would be a better prospect than waiting there. Pulling her shabby coat tightly around her she tried to keep out the icy wind and wondered when this weekly ritual would end. The knot in her stomach had been tightening all day. At last the sleek, black car pulled up to the curb in front of her.
"You're late," she sniped when Simon opened the driver's door.
"You owe me, I'll turn up when I like," Simon snarled, his large frame towering over her.
Lex dug deep into her pocket, pulled out a bundle of notes and reluctantly held it out to him. He snatched the cash from her and stuffed it into the back pocket of his jeans.
"How much longer until I finish paying you?"
"Not 'tiI I say, you've cost me enough and do you know how expensive a fake passport is?" He turned to get back in the car.
"Please, Simon. I need to know." She pulled her hat down over her ears.
"You know how you can pay off your debt much quicker," he said as he turned back to face her and leaned on the car door. His leery smile revealed tobacco-stained teeth.
"No, thanks." Lex shivered in disgust at his suggestion.
"Maybe that's for the best, after the way things turned out last time. So, you'll pay until I say so. See you next week."
Simon slammed the door shut and sped off down the street. Lex breathed a sigh of relief, the knot finally loosening its grip on her insides, the worst part of her week over.
***
Greg recognised her straight away. She was sitting at a small table in a corner of the busy Red Lion pub, her long, dark hair framing her beautiful face as she laughed with her friends. He didn't know the blond girl but the two men were familiar, Jake and Ryan Cavendish. Jake had been locked up a while back for burglary but hadn't been in any trouble since. Greg stood at the bar for a while, observing her through the Saturday night crowd as he sipped his cold, refreshing pint.
"Oh, I remember her," his colleague, Scott, said as he approached the bar and noticed who Greg was staring at. "You were so fucked off we couldn't pin anything on the bitch."
"Yeah," Greg agreed, still looking over at her, remembering his frustration as she had continuously denied playing a part in the card-skimming gang.
He focused his attention on Scott and handed him his pint.
"So, how are things at the station today?" Greg asked, referring to the police station where they were both based. Scott had been working that day while Greg had been lucky to get a rare weekend off.
"We nicked Johnson for possession, now he wants to grass on all his mates," Scott laughed before bringing his glass to his lips and taking a long slurp.
"That's great," Greg smiled as he stole another glance at the girl.
"Sorry I'm late," Nick said, joining them at the bar and accepting the pint Greg handed him. "The boss wanted a word, couldn't get away from her. How's your sister, Greg?"
"She's doing okay at the moment, but she's got her first round of chemo on Monday. She's not looking forward to that." Greg took another sip of his pint, thinking he would have to visit Tara next week.
"Don't blame her, when Dad had cancer he said the chemo was worse than the op he had," said Scott.
They chatted for a while about the goings on at the station then sat down around a table and, as the beer flowed, the conversation turned to talk other than work. Greg occasionally glanced in her direction, allowing himself to acknowledge an attraction he felt towards her.
"Back in a sec," Greg said as he rose from his stool. She was standing at the bar, waiting to be served.
***
Lex felt his presence before she saw him. She turned to find him standing next to her at the crowded bar. Her heart missed a beat as she recognised him.
"Detective Inspector Daniels," she said, smiling up at him, butterflies in her stomach.
"Alexandra Riley."
She relished the way he said Alexandra – no one called her by her full name anymore. His intense gaze held hers and she wondered if he held a grudge against her. She didn't want to get on the wrong side of him again.
She had found the detective handsome when they had first met across the table in a dingy interview room at the police station early the previous year. She had admired his deep, dark eyes, but he had come across as heartless and arrogant. He had questioned her tirelessly for hours but she had continuously protested her innocence. Now she felt a strange guilty attraction to the man who had wanted to see her behind bars for crimes she had committed. Fortunately for Lex, he had been unable to find enough evidence to press charges.
"So, how have you been? Committed any crimes recently that I should know about?" he asked with a small smile, amusement in his eyes.
Lex was confused, was he flirting with her? Maybe this was how he disarmed female crooks, although he hadn't used that tactic last time.
"Nothing you'd be able prove," she replied playfully as she fingered the silver pendant she wore around her neck.
Greg laughed at her glib comment, crinkles appearing at the corners of his eyes.
"Can I get you a drink?"
"Umm…" Lex wondered what his motives were. "Okay, a lemonade, please."
She had already had the one alcoholic drink her meager budget allowed for the evening and was unprepared to ask for a stronger alternative now someone else was buying.
Editorial comment: You said in your notes that you wanted to know whether this was good enough to be published. I can't tell you that, because I'm only getting to look at the first 1000 words here. What I can tell you is whether in that 1000 words there's anything that would either grab the attention of an agent, or alternatively put them off. I think there are a few problems that would likely result in a rejection. There are a few copyediting issues – and a few things that don't seem to ring true in the plotting.

In the first scene, why does Simon get out of the car? For a start, we don't know he is out of the car until you mention that he's towering over Lex. Until that moment he's just opened the car door. One wonders why he didn't just roll the window down? Isn't that the way this kind of transaction would take place? Then, one wonders why is he accepting payment by instalments? The last time I had to buy a fake passport I had to pay upfront. 🙂

I was momentarily confused by the "he recognised her immediately/he didn't know the blond girl but the two men were familiar". It isn't apparent that there's another girl in the group and our focus is on the two men until you bring his thoughts back to the girl, by which time we're a bit confused as to why he didn't know her but appears to know a great deal about her.

There are some sentence structure problems, comma splices like "Lex was confused, was he flirting with her?", and some adverbs you could do without, "she replied playfully". It's also odd that you say in the details that you're writing in British English, but you use American words and spellings, like "curb" and "meager". Is that a conscious decision, or the result of some automated spell-checker.

None of these errors are particularly significant on their own, but taken together they do take away from the impact of the opening. They are all things that mark an amateur writer out from one who has really gone that extra mile and studied their craft. Now, you say that you've had good feedback from friends and family. Of course, friends and family are not objective, however much they say they are trying to be, and they're also not necessarily the best judge of good writing. But let's say they are, and you have a good story here. Certainly the premise is an interesting one, there seems to be quite a bit going on and you drop us right into the story without any faffing about. Dialogue reads well and there's a general lack of wordiness and exposition. You might be lucky, and get an agent who's prepared to overlook the problems I've mentioned above and ask you for a "full", meaning they'd like to evaluate the whole manuscript. You might also get the typical agent response to a "raw" writer, which is that they're not willing to put in the time to cultivate talent but want something that they can sell, immediately. That's unfortunately far more common. How to surmount that obstacle and get them to really concentrate on your story? Essentially, editing. You need to either get this copyedited by a professional or apply some diligent self-editing to your opening few chapters, at least. Check out my book, "Self-editing for Self-publishers" (link below), which is a comprehensive guide to self-editing and would catch all the problems I've mentioned above. Alternatively, find an editor. I have a blog post on this very subject, here.

I can see some potential here, and won't outright reject, but for this to get its best chance, it definitely needs some polishing.

Thanks for posting!
Sponsored by www.editorial.ie
Self-editing for Self-publishers, Reen Publishing, 2020