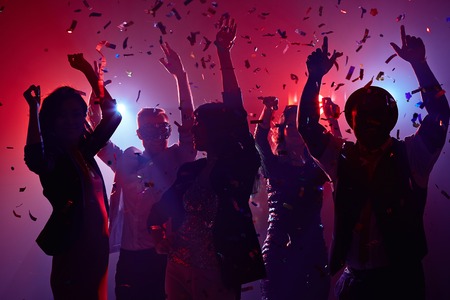 This tragic opening is the second bite at the cherry for this author, proving that, to others who are vacillating on the sidelines, it can't be too traumatic a process! The previous version of this submission earned a silver star. Is this version good enough to tip into the coveted gold star?
Title: Finding a Willow Tree
Wordcount: 90896
Genre: YA
Language: Canadian English
Synopsis: With grief plaguing her every moment and a shocking secret revealed at her sister's funeral, Sage Willows must try to navigate through the treacherous pains of life without a sister. She realizes that blood doesn't always make family and that surviving grief is impossible to do on her own.
Text:
Is the Earth supposed to spin from left to right, or right to left? What happens if it's going from top to bottom instead, spilling thoughts, memories and emotions out in chaotic disorder?
This can't be real. This isn't real.
My reality is circling out of control, going too quickly for me to keep up with. I am being pulled in every direction, on the precipice of being torn to shreds.
My mother's choked words repeat on a loop in my head, pulsing through my veins and strangling out the beating of my heart.
There was an accident.
These are the words that I will always remember.
With these eighteen letters sewn together with such heart-wrenching force, I will never be the same.
They are the reason I now sit in a hospital waiting room.
Tonight was going to be epic. It's homecoming, a night to celebrate and dance and drown out any possible worries with friends and laughter. I was finally going to do something, be someone.
I blink once, twice, the memory of my foolish naivety almost enough to make me sputter with hysterical laughter.
The ticking of the clock above my head should not be audible, not with the nurses and doctors bustling around me, but the tick-tick-tocking is deafening. My ears burn with the sound, my body held captive under its weight.
Tick. Tock.
Or maybe that's the sound of my heart?
Whatever the persistent sound is, it beats to the rhythm of my mother's words.
Tick-tock, tick-tock.
There was an accident.
Am I supposed to be crying? I wonder, my thoughts fighting through the syruppy haze that engulfs my mind.
Tick-tock, tick-tock.
Does the fact that my eyes are dry mean there is something wrong with me?
There was an accident.
It feels like a lifetime ago that those words were uttered.
This night was going to be spectacular, I had decided. I am not the partying type, nor am I the attend-an-after-school function kind of girl. I'm usually content to stay at home and stay away from the fray of activity.
But Mags insisted. After all, what are best friends for, if not to push you outside your comfort zonet? I was wasting away my youth, she would carp. Taking her down with me. After a few days of her pouting, I begrudgingly agreed to one night out. One night of excitement. One night of not being me.
I was going to make the most of it, make it meaningful.
To my surprise, being sociable was not actually as horrid as I feared; in fact, the first few hours of the dance were actually kind of… enjoyable. I danced with my friends, laughed with Mags and flirted with a boy I was crushing on. Silly, inconsequential fun.
Amelia was supposed to meet us, but, as always, she was running late. Her tardiness was only a distant, vague concern, not something to actively worry about; my sister is wholly unreliable when it comes to being on time—and for, well, everything else. She's not exactly the most dependable.
She would show up whenever she deemed appropriate and that was the best I would get. I was okay with that. She wouldn't let me down, not now.
My phone was vibrating against my skin from where I'd stashed it in my bra. I ignored the call, letting Maggie spin me around and giggling as I nearly toppled over.
The vibrating persisted, raging on for the full length of two songs before I finally decided to answer.
There was only one person who would be so annoyingly determined to talk to me.
I fished out the cell, putting it to my ear without looking and slipping into the corner.
"Hi, Mom," I rolled my eyes.
I was certain this late night intrusion would not have me as the focus of attention; Amelia was probably the culprit of this call. I wondered what she possibly could have done this time.
I frowned as I waited for a reply, the pulsing music thunderous. I slipped out into the hallway, still waiting for a response.
"Mom? Hello?" I said uneasily, jarred by the sudden quiet of the empty hall.
Tick-tock, tick-tock. No answer.
"Mom?"
And then I heard it: the uncontrollable sobs that shook my core. Mom—my beautifully composed, stronger-than-steel mother—was choking on her cries. She couldn't even speak.
"Mom! Mom? What is it? What's wrong? Are you okay?" I demanded, my stomach dropping. Something had happened—something terrible enough to make my mother sound like a dying, keening animal.
"What is it? Is it Andrew?" I cried, my frame shuddering.
Andrew's okay. He's fine, I thought to myself, trying to stomp out the panic.
It took her a long time to control the sobs enough to say anything. Tick-tock, tick-tock. It felt like the time was stretching out, ready to engulf me.
And then, by some miracle, Mom managed to find her voice. Her words, though, were not the comfort I desperately needed. Instead, her words managed to strip me to my core and leave nothing but a gaping, agonizing hole.
"There—there was an accident."
It's strange how fast four words could tip someone's life upside down. My life.
I slid to the floor, not caring about my dress—my legs refused to hold me up any longer. "What…? What do you mean? Is it Andrew…?" I whispered hesitantly into the phone, fearing my mother's answer.
Accident? Lots of people have accidents. The word could describe any number of things. It didn't necessarily mean someone was hurt.
But Mom's mewling cries begged to differ.
It was a difficult process to understand what she said next, in a voice slurred and clipped.
Andrew wasn't hurt.
No, this was so much worse.
Because it was Amelia.
My reckless big sister.
The person I love most in the world.
She'd been in a car crash on her way to the school, going to a dance I begged her to attend.
Editorial comment:

I really liked this opening the first time around. I liked the juxtaposition between the normally joyful homecoming dance at school, and the tragedy that unravels with the fateful phonecall. The advice I gave was pretty much along the lines of, "Great – just needs tightening up a little and you've got a dramatic and intense opening." You've done some work in that regard, but I don't think you've been hard enough on yourself when cutting out the fat and leaving the lean tension. At this point editing becomes very subjective (in the absence of major problems we're into fine detail, and you might or might not agree with the comments I'm about to make, but that's fine; it's always your book, these are always just suggestions, and always just another opinion, not gospel), so take from the comments what you will.

You're still not getting to the phone call fast enough, I think. Paragraph one is quite abstract, talking about worlds spinning out of control. Paragraph two brings the focus in, much more closely, making it personal. Paragraph three, however, loses that focussing momentum and goes all abstract again, repeating the circling reference. (Also the metaphor of being on the "precipice of being torn to shreds" doesn't make much sense to me. I think it's a mixed metaphor at best.) How about paragraph three, continuing the zooming in of our focus, is simply the stark phrase in quotes: "There's been an accident"? You could then elaborate that it's the mother's anguished phone call and then give us the story of the night out. Here, I think you could dramatically cut the amount of self-reflection. It's perhaps not too out of place in the circumstances, but this is the opening page of your book, and I don't think you can afford to be this self-indulgent at this point. Don't forget we don't know this girl yet. We can't really empathise with her until we get to know her, and her telling us how she's "always going to remember those words" isn't helping us to get to know her, really. A quick precis of Mags dragging her out against her instincts (there don't need to be so many repeats of her saying this, either) then the great, chilling sequence of her taking the call, not being able to hear, and then, when she's outside in the quieter hallway, realising that it's not that she can't hear her mother talking, it's that her mother is too distraught to speak. That's the gripping sequence in the first 500 words, and I think that's what you need to get to much more quickly.

Sometimes writers can invest too much of themselves in a scene – they feel it too intensely. They then want to commit to paper every single nuance of every single feeling that they have, to try and engage the reader in the profundity of that emotion. But that doesn't work in practice. It takes far too many words to try and encourage the reader to understand the precise depth of feeling you want to convey. The trick is to suggest to the reader a sequence where they can begin to experience those emotions for themselves. That's why the sequence where she takes her phone out of her bra (nice development from last time around) on the dance floor to breaking down in the hallway outside is brilliant – that's the point at which you stop "telling" us how she feels, and start describing her actual experience, so that we can live it. We're not feeling her emotions, at this point. It's more that we are beginning to understand how we would feel in her circumstances. That's the start of empathy with a character. A shared experience is the basis of common feeling. Think, in real life, of friends you have. Why are they your friends? Are they friends because they told you all about an experience they had and you thought it was really wild/exciting, or are they friends because you had an experience together, and therefore share a commonality of emotion, understand and empathise with each other? I'll bet it's the latter.

Now, that got a bit theoretical and abstract. Essentially I'm saying you don't need to try so hard to trap the reader into feeling what you want them to feel in a scene. Instead, give them a sequence of dialogue or action that invokes those emotions organically. You've started on the right process, cutting and refining, but I think you've some way to go before this opening achieves its finest iteration, and that will take some time.

Thanks for posting!
Sponsored by editorial.ie.
Self-editing for self-publishers available in ebook, paperback, hardback and large print.