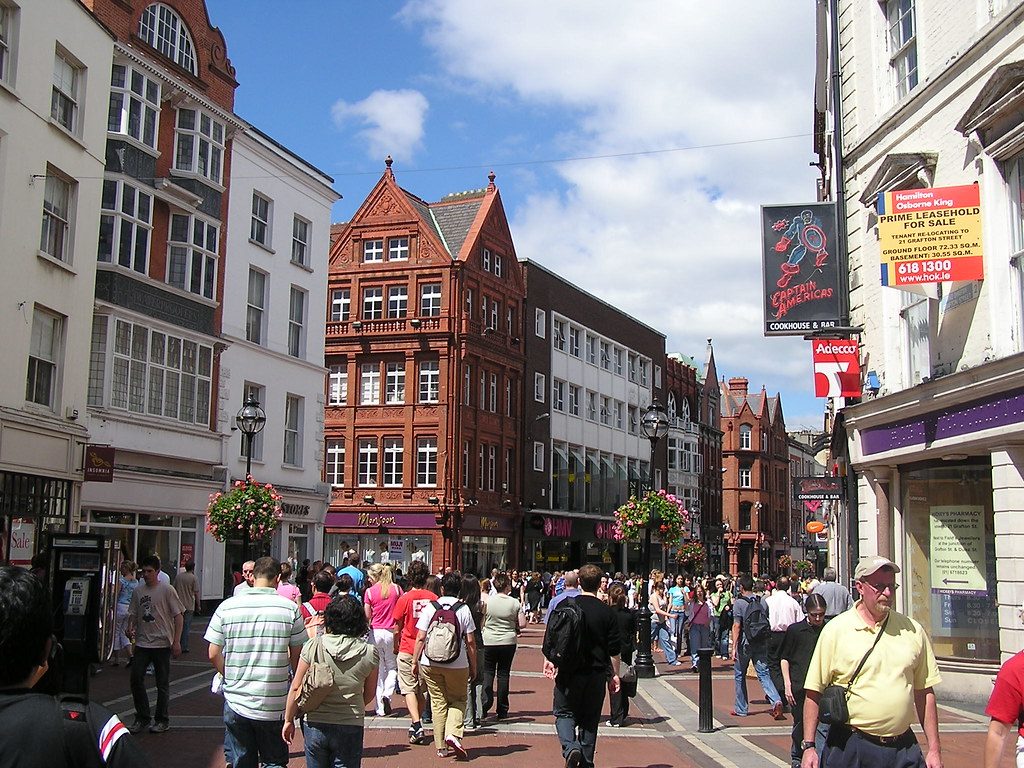 This is a romance opening, the two main protagonists neatly introduced within the first few pages. What's not to like?
Title: Feast
Wordcount: 50,000
Genre: Romance
Language: Irish English
Synopsis: Millionaire Alex Munroe has vowed not to date intelligent women since his girlfriend jilted him. Faye Taylor is catering his film production talks in his house in Dublin, Ireland. He tries to convince himself she's only a cook. Faye falls for him but thinks he's way out of her league.
Text:
'Please, Faye, say you'll meet him.'
'Ah, come on, Eve. You know I'm not working next week.'
Faye always found it difficult to say no to her friend. But this time, she wasn't giving in. She needed a break. Epicure, her gourmet catering business, took up a huge amount of her time and she hadn't had a weekend off for months.
'But Faye, it's not as if you've made holiday plans. All you'll do is flop at home.'
'Yeah, that's the whole point of the week. Stay at home, relax, read. I'm tired, I need a rest.'
'Will you meet Alex and talk to him? The job is simple. Cook food for four people for a few days. It'd be a holiday for you. You'd have loads of time off. And you'll stay in the lap of luxury.'
'How do you know?' As Eve's face blushed a delicious pink, Faye pounced.
'So you've been to this Alex's mansion, you sly old thing. How do you know him? I didn't think you were on friendly terms with the landed gentry.'
'I met him through work. You remember, we did a PR event for him last year out at his place? That rock band did the gig?'
'Oh, I know who you mean. Didn't you have a huge crush on him?'
'Much good it did me. Listen, Faye, I may as well tell you.' She stopped, then began again. 'I've already more or less told him you'll take the job. I'm sorry but he phoned the agency and asked did we know anyone. Obviously, I thought of you. I bet he pays well.'
Faye laughed. 'Look, I'll arrange to meet him. Then I'll make up my mind. Okay? No promises, mind.'
Two days later Faye made her way to the Westbury Hotel, off Grafton Street. She didn't often get a chance to be in Dublin city on a weekday. Barbara, her second-in-command, was on duty for Epicure's evening function, so for once, Faye had left early. She walked through Stephen's Green and paused for a minute to watch some children as they threw bread to the ducks. Jazz music drifted from the bandstand and people sat on the grass as they enjoyed the beautiful summer's day. She strolled down Grafton Street, loving the hustle and bustle.
The most popular street in the city, it was full of tourists window-shopping, taking photos and enjoying the buskers the street was famous for.
By the time she got to the Westbury she regretted her promise to Eve. She didn't want to meet Alex Munroe.
What she really wanted was a bit of retail therapy followed by a glass of chilled wine at home. Discussing a job she had no interest in was complete waste of time. Still, she told herself, fifteen minutes should do it with him. At the top of the stairs she headed to the Ladies cloakroom to cool down.
She sat on one of the velvet chairs at the mirror and checked her appearance. A few auburn curls had escaped from the large clasp that kept her unruly mop back from her face. She tucked them in and re-applied both lipstick and perfume before she made her way across to the foyer. She had no idea how she would recognise Alex Munroe. She had asked Trudy, his PA, but the girl's snooty voice said 'Mr Munroe is easily recognisable as he's so distinguished.'
That hadn't been much help – she still had no idea what this 'distinguished' man looked like. She hadn't a clue about his age. I should have asked Eve, she thought.
She glanced round as she tried to see someone who might possibly be Alex Munroe. An American family sat at one table and at another there were five or six elderly ladies. A few Chinese businessmen occupied chairs at the far end of the room. She did a quick circuit and decided he hadn't arrived. Faye chose a comfortable sofa in the centre of the room. She ordered coffee, then leaned back against the cushions. Minutes later, a uniformed waiter placed coffee and biscuits on the table in front of her. 'Excuse me, madam, are you Ms Faye Taylor?' he asked.
Faye nodded.
'I have a message from Mr Munroe. He will be here within 15 minutes.'
As she waited, she eyed the people who came up the stairs and checked them off on a mental list. But she wasn't prepared for Alex Munroe. She could see that all eyes were on him as he strode across the lounge. Talk about every woman's dream! He was tall, with impossibly long legs encased in tight black denim jeans. A white shirt showed off the tanned vee of his chest; over this he wore a black leather jacket. He spoke briefly to the waiter who gestured in Faye's direction.
Faye took in the dark blue eyes and black hair before he stopped in front of her.
"Mrs Taylor?" He thrust out a long lean hand. 'I'm Alex Munroe. Please accept my apologies for being late.'
Faye stood up. 'It's Ms,' she said as she shook his hand.
She stared up at him for a few seconds. Then she took a deep breath and sat back down, her legs like jelly.
With a slight shake of his head, he sat in the chair opposite Faye and looked around for a waiter. Within seconds, a uniformed figure arrived beside him.
'Would you like some hot coffee, Ms Taylor?' he enquired.
He didn't wait for Faye to answer but ordered fresh coffee for them both. He sat in silence until the coffee arrived. He glanced through a file he took from his briefcase. Faye took full advantage of the time to feast her eyes on the glorious vision that lounged on the chair. Late thirties, she thought, about eight years older than me. She watched the long, thin fingers as they turned the pages of the file. What would they feel like if they touched her bare skin, she wondered?
Editorial comment:
This is a perfectly serviceable piece of genre fiction. That sounds snooty, but it isn't. This isn't high art, literary fiction that's going to win Booker Prizes. It's fiction written specifically to fulfill the tropes of a particular genre, in this case romance. We have a single, successful in her own right, busy twenty/thirty-something, most definitely not looking for love, being blown away by a very rich, single, incredibly good-looking, faintly misogynistic and arrogant thirty/forty-something male to whom she is immediately and overwhelmingly attracted. The stage is set.
One thing that I picked up on as a little strange is that your synopsis is all about Alex, yet the opening few pages (this first thousand words) are all about Faye. It might be that the synopsis you put together for this site doesn't really reflect the story, in which case don't worry, but generally, the synopsis should reflect the point of view (PoV) of the main character. As we have it here, the main character is Faye. The crucial meeting of the two main characters is all told from her PoV; her reaction to him is narrated at length; his reaction to her is not gone into in any detail. As I said, this might not be your "real" synopsis, but if the story is largely told from Faye's PoV, then the synopsis should mirror that.
I also found it odd that he assumes that she's "Mrs" Taylor. Was there a point to this? Is he hideously old-fashioned? Has he been told that she's married? Where I think someone from an older generation might address a female acquaintance as "Mrs" by default, I'm not sure someone of his age (again, not sure, but thirty/forty would be a guess) would. If I was meeting a woman for the first time in a business situation I would refer to them either by name ("Hi Ingrid, nice to meet you") or with a "Ms" if more formal. I think that's just the way things are now, isn't it? The other possibility is that she's wearing a wedding ring, for reasons that we don't yet know (which would be an interesting twist), but that isn't mentioned here.
My last comment would be just to point out that having characters look at themselves in a mirror (in order for the author to avoid describing the close PoV character's appearance in narration) is a huge cliche. It's not "wrong", but it doesn't inspire confidence in having an original and exciting voice, which is what most agents and genre publishers are looking for. There will be many opportunities for you to describe her "auburn curls" at a later date, I'm sure, and I just think that that would be the better solution.
I can't fault the general technical quality of the writing, although strictly there are a few punctuation mistakes that need sorting, and why the telling and then the showing ("he was every woman's dream" followed by lengthy description of hunky paradigm)? I'm sure you could send this to a romance agent as is, but hopefully I've given you a few tips as to how you could improve your chances.

Thanks for posting!