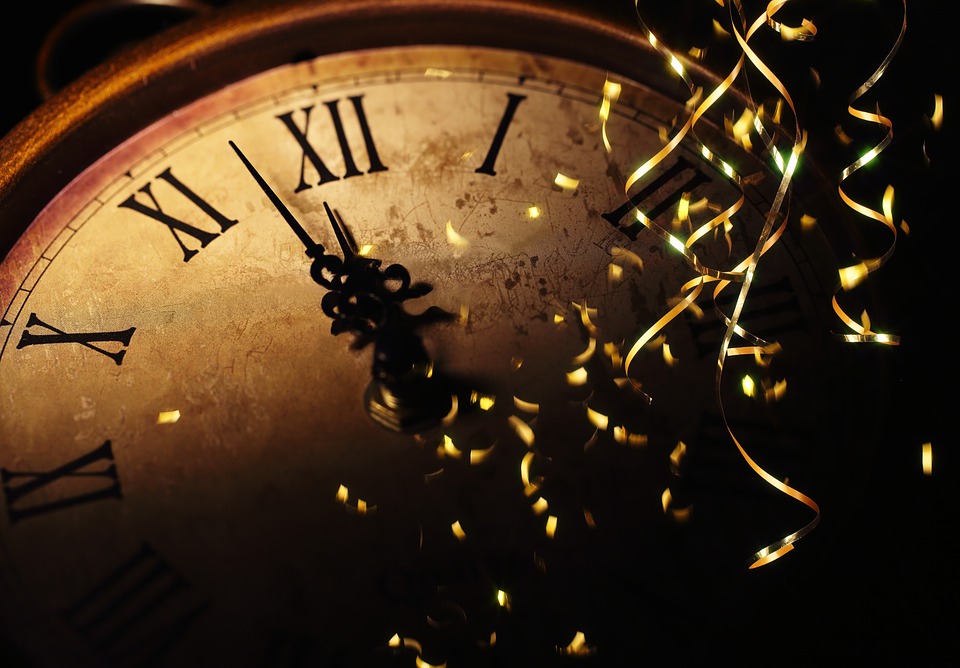 Midnight down at the inner city train station. A well executed opening, technically speaking. How does it hold up, storywise?
Title: 3 Minutes to Midnight
Wordcount: 69000
Genre: Urban Fantasy
Language: British English
Synopsis: A half-vampire, half-fae hybrid. And a prophecy that will end humanity.
When a mysterious werewolf turns up on her door, Phoenix's chances at a normal life swiftly diminish. Forced back into the world that rejected her, Phoenix must face her own fears in order to save the ones she loves.
Text:
Abi is going to kill me!
Phoenix pushed through the throng of arms and legs that flooded towards her in a never-ending sea of bodies. Visibility was almost non-existent thanks to the relentless downpour of rain, and the fact her vibrant red hair was plastered to her face.
More than once she had to duck to avoid the kamikaze pigeons dive-bombing their way through the crowds. Not to mention the giant seagulls circling ominously overhead.
The bitter wind stabbed at her as she navigated her way through the city streets, back to Connolly Train Station. Darkness fell around her, and she longed for the warm comfort of home; the cosy pub that was her sanctuary as she worked, the easy chatter and friendly banter with customers. Being dry!
She sighed.
What the hell had she been thinking coming into Dublin, on New Year's Eve of all days? Sure, Abi's incessant party planning was getting on her already frazzled nerves, but she had just swapped one form of torture for another.
The crowds grew even thicker as she neared the grey stone building. Rowdy cheers and enthusiastic conversations declared the revellers ready to see in the New Year, weather be damned.
Phoenix held her breath against the stench of sweat and stale smoke – grateful her sense of smell was only slightly heightened, unlike some species of the Lore – and pushed on through the doors of the station.
Occasionally the telltale signature of another Supe tingled across her skin, making her gut clench. Some she recognised – vampire mainly, the occasional fae – others were less familiar. None of them seemed to pay attention to her, but her senses remained on high alert regardless. Waiting for a strange look or a finger pointed in her direction.
The green digital clock glared at her from the notice board. As if she needed a reminder of just how late she was. This would be a great time to have some form of teleportation powers, she thought, jumping in line for the ticket turnstile.
Not that she would use them if she did.
A sudden insistent buzzing against her leg made her stomach drop. Shit, please don't be Abi.
Inching along with the queue, Phoenix reached into the tight pocket of her leather trousers and pulled out her phone, preparing to apologise profusely. But relief flooded her when she looked at the screen to find Darius's name flashing back.
"Uncle D." She covered her free ear in the slim hope of being able to hear the voice at the end of the phone.
"Did I catch you at a bad time? I wanted to wish you a happy birthday."
Darius's rich tone was warming in its familiarity, and Phoenix smiled. "No, you're fine. I'm just trying to get home before Abi hands me my ass on a plate for being late to my own party."
"It's nice that she wants to celebrate your birthday."
She gave a non-committal grunt. "Are we still good for dinner on Thursday?"
"Of course. I've gotten us a reservation for the new Italian restaurant I mentioned. The table is booked for nine."
Phoenix whistled low to herself. From what she'd heard it was almost impossible to get a reservation for Bella's. Even with Darius's vast connections, it was impressive he'd managed.
"Nine is good for me," she said.
"Perfect, I'll send a car for you at –"
"No, no, there's no need. I'll meet you there."
"Now, Phoenix, don't be silly."
"No honestly, Uncle D, it'll be easier if I meet you there. Look, I gotta go –"
"Phoenix." His softer tone stopped her in her tracks surer than any argument could. "How are you feeling? Really?"
She paused for a second and debated lying. But this was Darius, he knew her too well. "I don't really know … I don't even know what I'm expecting to feel. Maybe nothing will even happen."
"I know this is hard for you, Phoenix, but you can't bury your head in the sand."
Funny because that was exactly what she planned on doing.
As if reading her mind, Darius's voice turned harder, the familiar impatience evident in his tone. "Your mother settled into her immortality at twenty-five. It stands to reason you will too."
"We don't know that."
"No, we don't. With your unique nature we don't know anything for sure. But ignoring it won't make it go away either."
Her hand clenched around the phone, and she closed her eyes against the pounding headache that was beginning to form.
The crackling static of the intercom announced the arrival of her train, and her words were barely a whisper when she finally responded.
"My train's here, Uncle D. I'll see you on Thursday." She hung up before he had a chance to respond.
So lost in her thoughts, Phoenix hardly noticed the man-mountain barrelling towards her from the waiting train. He ploughed into her with a force so unexpected that in a blink she was on her ass on the cold ground, watching in shock as his back receded into the distance.
Stunned, it took her a moment to notice the rough hand reaching out to her.
Raising her gaze, she met the rich brown eyes of a second man. His eyes were fixed intently on her, even as his body language was poised for pursuit.
The supernatural energy thrumming through him was enough to send sparks of electricity skittering across her skin.
Backing away from the offered assistance, she stumbled not so gracefully to her feet. He regarded her with an odd expression, running the now unneeded hand through his dark, tousled hair.
A yell drew his attention in the direction the man-mountain had fled. And with a cheeky grin he was gone, leaving Phoenix staring at the empty space where he'd been, heart racing.
The pounding in her head grew stronger, and for a moment her vision blurred. She shook her head, trying to clear the strange mugginess but her hands started to tremble and a strange heat began to build in the palm of her right hand.
Editorial comment:
Apologies for the longer than normal delay in getting round to this submission. It may be that you've kept to the schedule you mentioned in your notes accompanying it, in which case this critique is entirely obsolete, but if not, maybe this will be of some help.
This opening is good—well-written and lucid—but there's something indefinably unsatisfying about it, and I'm struggling to pin down what it is. I'll just ramble on, and hopefully something coherent will appear.
My first problem is a purely practical one. I don't really understand what she's doing. She says she's coming in to Dublin on New Year's Eve, at her friend's behest. But she's heading towards Connolly station? That sounds more like someone who's heading out of town, unless Abi lives in a northern suburb? But if Phoenix is getting on the train at Connolly to go to, say, Malahide, she's not coming in to Dublin, is she? She's leaving it. Also, timing. It's still daylight as the passage opens (must be, because kamikaze pigeons are flying about the place). It's dark at about 4pm on December 31st. She's starting her birthday party very early. I fear for her liver. Perhaps she's going to Abi's place to get ready? I don't know, and the thing is I'm not sure I should be worried about all this at this point. Could it be made clearer where she's going, when (what time of day), and why?
The conversation between Phoenix and her Uncle Darius, which sounds as if it conveys quite important information that we need to know, is fine, but I wonder at it's inclusion in the first few pages. Dramatically it's a bit flat. Why this backstory now about her twenty-fifth birthday and what it signifies?
Then there's the assault/collision on the platform, and the helping hand of the pursuing (?) stranger, who, having read lots of romantic fiction himself, announces his role as chief love interest by gazing slightly too long into her eyes and running his hand through his tousled hair (when I had hair, I tried to keep it permanently tousled, and let me assure you, this gazing/tousled technique doesn't work—you're dismissed as a mad-eyed psycho with a bad haircut).
There's a lot going on in these three/four pages, but I'm wondering what's important? What's the actual starting point of Phoenix's story? Where does this story begin? Does it begin with her trying to get through the New Year's Eve crowds to get to Connolly station? I wouldn't have thought so. Does it begin with her conversation with Uncle D? I doubt it. That's backstory, really. Does it begin with her getting knocked down by the unknown assailant? We're not sure at this point whether that collision was intentional or not, so presumably not. Is it when she meets Mr. Tousled Hair? Well it could be, if this was a romance, but it's posted as an urban fantasy. I don't know. I'm confused.
There's lots of good writing here, but it seems a little out of focus, somewhow. If we were in a writer's workshop:
—So, describe the opening scene to us.
—Well, this girl is on her way to Connolly Station.
—Ok, so what happens on the way?
—Nothing much. A few pigeons flying about …
—Ok, so why have that in the opening then?
—All right. She's at Connolly Station when her uncle rings her up. They chat about meeting up next week …
—Hang on. Why is this conversation important to the opening?
—Well, you find out why her birthday is important …
—You mean, you tell us why her birthday is important, rather than show us?
—Well, yes, but you're always banging on about showing things through dialogue …
—Yes, but not things that both characters know. That's maid and butler dialogue. They both know it's her 25th birthday. They both know the significance of it. Phoenix is denying it, Darius is trying to highlight it. But they both know it and we get the distinct feeling they're only having this conversation to share the information with us. Leaving aside the conversation, what else happens?
—Well she gets knocked over by this bloke, and another bloke helps her up and … well … sparks fly at the touch of his hand …
—So is this a romance?
—No … but he is the love interest.
—Is meeting him Phoenix's main problem?

At this point I don't know what the answer to that question would be. It doesn't look it, from your synopsis, so I'm not sure why it's front and centre at the beginning of the book. Is the love interest incidental to the plot, or key?

I think this opening, perfectly well-written though it is, needs a bit of focus. If Phoenix is really hung up about her 25th and the significance of this particular day, then this ought to be more on her mind than worrying about a few manky pigeons. Why choose to tell us about the significance of this particular anniversary via a phone conversation with her uncle, when you could bring us much closer in to her thoughts by expressing those thoughts directly, or in conversation with one of her peers whose opinion both she, and we, as your target readers, are going to take more seriously than the ramblings of some old bloke?

I've just recognised myself in this description. I'll stop there. I think this is one of those openings that might appeal to a genre specific agent/publisher than one who deals with general fiction, so if you decide to go ahead with submitting, best of luck. I just hope you did your research as to which agent. I can only give it a silver star, from my virtual agency, but you might get a gold elsewhere. If this book is about Phoenix, I'd like to be closer to her, personally, but not everyone would have that opinion.

One minor point. You mentioned British English in the details, but are you aware that the British English convention is to use single quotes around dialogue, except in a few specific publisher cases? Not a problem—it can easily be changed by an editor—but I just thought I should let you know.

Here's a post I wrote about maid and butler dialogue, in case that's a new term.

Thanks for posting!

Other silver star submissions here.