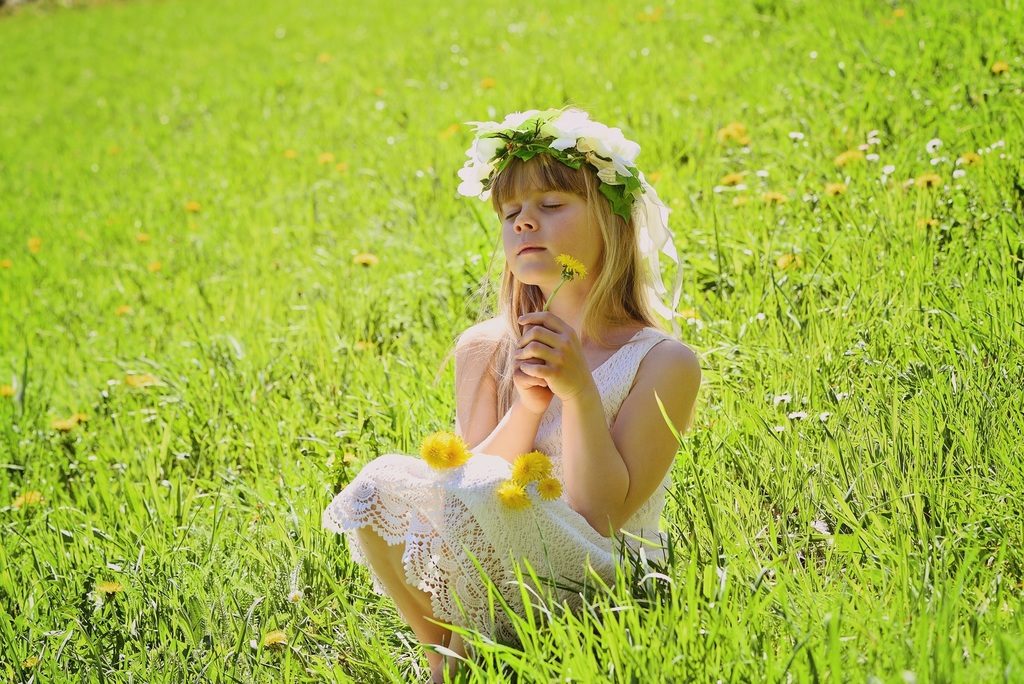 I'm quite aware that it takes enormous courage to submit your first novel to a third party for feedback. The professional publishing world can be brutal and dismissive. Here, we're not like that.
Title: The Long Journey Home
Wordcount: 72,000
Genre: Irish Fiction
Language: Irish English
Synopsis: The Long Journey Home is the story of a young Irish girl from a small village who is sent to South Africa at age 10 due to sad family circumstances, leaving an almost idyllic childhood to live a different way of life and more importantly her longing to return home.
Text:
'This is the bestest place in the world to live' smiled Sadie as she stretched her little limbs in Father John's field  at the back of his house  in the village of Kilnaloughan.
She was minding her  little  brother Peter for her mam as usual.  Her mother seemed to be very busy lately and even though Sadie was on her summer holidays from school, she liked to help out as much possible, hoping she would see the smile on her mam's face again.
Her little brother was a handful and Mam was always saying ' what'll  I do with him – he's just like his father'.
'It's all Peters fault Mam is so sad lately' thought Sadie.
Sadie was the eldest of 4 children – two brothers Peter and Mick and a sister Josie.
She soon  realised she hadn't seen Peter for a while.   He must be off running down near the stream, she presumed.
Suddenly Fr John appeared clasping Peter by the arm.  'Sadie, you see this young brother of yours, I caught him robbing my apples again, and this time I will have to tell your mother.  He has to be taken into hand or what will become of him'.
Sadie looked at Fr John and then at Peter who was only 8.  'Please Fr John I beg you  don't tell my mother.  She has enough of worries at the moment.  I give you my word that Peter will never go near your orchard again'.
There was a wisdom and sadness in the little girl's eyes that tore at the young priest's heart.  After all Sadie herself was only 10 but seemed to be responsible far too often for her brothers and sister while her poor mother tried so hard to make ends meet.
'That good for nothing father of theirs has a lot to answer for' thought Fr John.
'Well against my better judgement, Sadie, I will let him off this time.   I'm doing it for you and your mother  but make sure he doesn't darken m y orchard again'.
'Thank you so much Fr John I promise he'll never do it again' sighed Sadie, as she grabbed Peter's hand and brought him off home.
Tears were brought to the young Priest's eyes as he looked  after Sadie and her little brother.
'I don't have a good feeling for that young family'.
As Sadie and Peter neared their home a t the edge of the village they noticed their front door was open.  This usually indicated that her mam was 'ceiliing' with some neighbours.  Sadie smiled to herself and thought that this  would cheer her mother up no  end.  'Ceiliing' meant the gathering  of  some villagers in a chosen home to drink endless cups   of tea and discuss the latest happenings in the area.  Sadie herself enjoyed  it when they would gather in their house.  They were usually talking about Paddy Joe McDermott's horses escaping yet again and trampling all over John Kelly's newly sown  field of potatoes or beets.  This brought great laughter to them all  as John Kelly was known for being grumpy and mean whereas Paddy Joe was great fun and kind to everyone.  Sadie also heard of Peggy Moran's daughter Aisling going into service  with Mrs Faulkner from the Big House and how much  she loved it – polishing all the silver and setting the table with crisp white linen.  Handling all those precious things that only the gentry could afford. How Sadie wished she could buy her mam one of those lovely table cloths to replace  the dreary  oil cloth which covered their  kitchen table.  Sadie had made her mind up that she would like to follow in Aislings footsteps and go to work in the Big House when she was old enough.
Sadie sent Peter off to play with his brother and sister in the back garden as she entered the house.  There was no'ceiliing'  today only her mother's sister Annie talking sternly to her mother.
'Well that's it Ita, there's no time for tears,  he's gone and he's  not coming back..  We have to be practical and consider the future, especially for the children.  There is no Money left,  Ita.   Now  Lily  and Tom in Cape Town are   willing to take the eldest  and educate them.  This is a great opportunity for Sadie.  She will  have the best life of all of them . '
'I can't let Sadie go. She's only a child' cried Ita.
'Mam  what are you saying? I don't want to go anywhere' shrieked Sadie.
'I'm so sorry Sadie love  'I didn't see you there.    You're  going to be a big  brave  girl now  and help your mam make very difficult decisions.  Your daddy has gone and we have to think about the future for our family.   All of us will  have to leave Kilnaloughan. '
Sadie ran out of the house and ran and ran all the way back to Fr John's field whereupon    she collapsed in the long grass and sobbed her little heart out.
Editorial comment:

Firstly, in your author notes you mentioned that this is an incomplete work, your first attempt at writing a story, and you wanted an honest opinion on whether it is an engaging story and whether you have any talent as a storyteller. Let's stop and applaud that for a minute. It's an excruciating thing (I know—I've done it) handing over your writing, especially something as intense and personal as a novel, to a third party and asking them, is it any good? Why is it such a painful exercise? Because when you write a novel you invest a lot of your heart and soul into the characters, what they endure, their trials and tribulations and, hopefully, final success. You desperately want other people to be able to share that journey, and if they don't, it's very hard not to take it personally. I'm not sure there's another art form that builds up such hopes over such a long period, that allows the reader such an intimate glimpse into your own mind. You write a song and no-one likes it? Write another song. Paint a picture and no-one buys it? Scrape the paint off and use the canvas again. A first novel can take months or even years to write. And no-one likes it? It could be really hard to get up the enthusiasm to spend another year writing a second. And worse, while you were writing the first one you existed in a state of blissful ignorance. "I might be a really good writer," you think as you're tapping away. Now you know that your first book will never get anywhere (so you've been told), there's always going to be this nagging doubt that this second book could go the same way.
What's the moral of the story? You've got to love it. You have to love writing, telling stories, making shit up, basically. It almost has to be a compulsion, like you have to write, otherwise you'd go barking mad. That enthusiasm is going to have to be profound enough to carry you through rejection upon rejection. This is going to be your first rejection, but, since you're here rather than sending it to an agent to whom you're just another hopeful on the "slush pile", as they lovingly call it, it's going to be a million times more gentle than it could have been out there in the big bad world of publishing.

This isn't ready for the world yet, but you knew that—you haven't even finished the book. Are you a good storyteller? Honestly, I can't say at this point. Your idea sounds intriguing. There are problems with its execution in this small sample which I'm going to point out. There are some things you need to appreciate about writing craft which you may be unaware of right now, but those are all things you can learn, either from an editor, or good books on writing craft, or courses, or even just online for free. But all of this aside, the most important thing for you to do is finish your book. Don't be disheartened by any of what I'm going to say. It's minor compared to the major task of getting your book finished. You must let no-one get in the way of that ambition, because if you don't finish it, the characters that you've created will forever live on in some kind of limbo, never getting to the end of their story, and that would be tragic.

My specific advice to you would be to think of yourself as little Sadie, lying in the grass, and close off, quite literally, every other thought that comes in to your head. What is she thinking, as she lies there? She's thinking, "this is the best place in the world". Why? What can she feel? The grass tickling the back of her neck. Why does she need to stretch? She was cooped up indoors earlier, doing chores, trying to help her mum. It doesn't matter whose field it is, or where that field is. It's just Sadie, lying in the grass, enjoying a perfect day. But hang on … there's something nagging at her. It's her brother. The brother she's supposed to be looking after. What does she think about him? He's such a pain. And why do I have to look after him all the time? And … she goes still … where is he? She hears a noise … scuffling in the grass … "Ow … getoffme!" She sits up. Coming towards her is Father John, dragging Peter by the arm. What does Peter look like? Is he ashamed, angry, embarrassed? "I caught him robbing my apples again," Father John said. "It's got to stop." How does Sadie feel? Her heart sinks. "Don't tell, Father. Please. Me Mam … " She goes quiet because she doesn't really know what's wrong with her mum, but she knows something's wrong, and it's a niggling darkness on the edge of her world. She sees the anger fade away from Father John's eyes. "Please Father. I'll look after him. I'll make sure he doesn't go in the orchard again. It was my fault. I was s'posed to be lookin' after him." She grabs reluctant Peter by the arm and drags him off away, towards home. As they scurry away across the grass she looks over her shoulder, and Father John is watching them. He turns then, shaking his head, and walks away towards the church.

How is this different  from your opening? The fundamental difference is that it's all written from Sadie's perspective. We don't know whose field it is because 10-year-old Sadie doesn't care. She is concentrating on the feel of the grass against her skin, the buzzing of the bees. But she does have one responsibility, and it comes back to bite her – her brother. She hears them coming across the field and it disturbs her reverie. Her conversation with Father John is all told from her point of view, because she is the main character here. We don't really care what Father John thinks, and Sadie only knows what she can see in his eyes – initial anger, fading away to … to what? She doesn't know, but it's more like pity. She has a child's intuition about this, and takes her opportunity, scenting weakness, and makes her case for letting them off the hook, and sure enough he does. We don't know any more than this, at this point, because we are 10-year-old Sadie. We don't know the adult concerns of Father John, because this book isn't about Father John, it's about Sadie, and if you want your reader to really empathise with Sadie, you've got to put us in her skin.

Most of the problems (head-hopping, filtering, exposition, point of view and so on) with your writing would be solved if you followed this advice, but, as I said, the time to reflect on the point of view that you've written the book in is when you've finished the book, not half way through. So please ignore everything I've just said and finish writing your story. When you've done that, come back and read this critique, and start to think about how you might cut everything out of the story that isn't to do with Sadie, and see what you're left with.

What you'll be left with is Sadie's story, which is the one you want to tell.

Thanks for posting.