How does this literary opening stack up? There are two sentences that I think could be deleted to strengthen this submission. See if you can spot the ones I'm going to pick out, and why.
Title: Call You Grace
Wordcount: 61,000
Genre: Literary Fiction
Language: Canadian English
Synopsis: Willa's father died mysteriously, and her mother disappeared, emotionally. The walls she built as a child hold her back long after she flees her chaotic home. It takes years, the love of a good man and the help of friends to discover the truth about herself and her father's murder.
Text:
Now
Here
The clues were all there in my childhood – the answers to my father's murder, my mom's disappearance, my anger. But I spent my childhood just trying to survive, and then, later, hiding from the truth. It all started in my childhood, so that's where I'll start my story. Not with my father's death, because I was only little then, and no one would talk about it. No. My story starts three years later, in a grocery store with a chip on my shoulder.
1969
Winterose
Ew, yuck!
Diane, that spaz, was talking with her mouth full again. We were at the check out counter, past the aisles and aisles of yummy-looking SpaghettiOs, Lucky Charms and Shake-a-Pudd'ns. There was food all around us and we were so hungry. I was used to being hungry and used to Darryl crying too. At four, he didn't know when to pipe down. Any time Diane's dad, Roland, was around was a time to pipe down.
Diane said, "I want chips."
Roland: "Here y'go, Princess."
Darryl: "Me!  Me hungry too…"
"Thwack!" Roland's hand on the back of Darryl's head.
Roland never hit us very hard. Just a smack to let us know he's in charge.
I looked at Mom, but she just stared into space, heaving a bag of bulk macaroni onto the counter. She didn't see Diane spitting little pieces of potato chip at me. She didn't see Darryl getting smacked around. She didn't see what was right in front of her because she was gone. Roland had sucked the sparkle right out of her.
She used to be so pretty when she smiled. Her dark hair curled just so, framing her face and a long, slim neck. Pearls nestled in the sweet spot at her throat. I remembered the way she hugged Dad and swayed to imaginary music, her black stiletto's clicking against the linoleum. I was wobbly and hung on to Dad's pantleg. Darryl wasn't born yet.
I'm named after my dad. His name was William Martin, but everyone called him Billy.  My name is Willa. I like that it sounds a bit like Dad's name and a bit like my favourite tree.
Dad used to say I had "an A and P smile" because some of my teeth point to the Atlantic and others to the Pacific. My two front teeth crossed like a perfect "X". I was ugly, but my dad was proud of me and so I was proud of me, too. Diane could have her salty treats and frilly things. My dad didn't spoil me the way Roland spoiled her.
He used to smile a huge smile when I walked in the room. He always asked what I thought about things, like where to plant potatoes, or if I thought man would ever, one day, set foot on the moon. He used to make a big deal out of my answers. Like what ever I said was sooo smart and why didn't he think of that?
But my dad died. I don't know how, and I don't know when. Maybe a hundred years ago. I don't understand. I wish he were here. So many times, every day, I think "If Dad were here…"  But after the thing in the store – Diane spitting chips and Darryl getting cuffed on the head – I decided it wasn't worth wishing anymore. It was never going to change. That day in the store, that's when I knew life wasn't fair and it wasn't going to get better. Ever.
When I was little, I didn't understand death. I kept asking my Mom, "When is Daddy coming back?" I kept asking and asking. At first, she used to hug me and say, "He's not coming back, honey." Then, she got tired of all my questions and she'd just sigh and say, "He's not coming back." No honey.
After Roland moved in with us, I asked even more questions. Like, "When is Daddy coming back?" and, "Where's Daddy going to sleep if Roland is in his bed?" She threw her hands up in the air and shouted, "Willa you are driving me to my wit's end!" Then, softly, "He's dead and that's all that matters."
Well, that didn't answer my question at all. I was bewildered – a word I learned on my favourite TV show, Bewitched.
Bewilder. Bewitch. Befoul. I loved to learn new words and roll them around in my mouth.  Sometimes I'd pick a page in the dictionary, but mostly I read books. I read a lot. Mom used to warn me, "you'll go blind" when she saw me reading in the dark. Now she didn't even notice.
I liked Bewtiched because Samantha was pretty, and Darren was funny, and they loved each other, and they stayed together. Even when a new Darren appeared, he still came home from work every day. He was still funny. And he still loved Samantha. Endora still called him "Derwood," Doctor Bombay was still a spaz and even Samantha's groovy cousin, Serina, got along with the new Darren.
It wasn't like that in our house. My dad was dead, and Roland didn't even try to act like him. Aunt Helen, Grandma and even Dad's friends didn't come around anymore.  Everything was different.
Sometimes one of the witches on Samantha's side of the family made Darren "disappear." Sometimes on purpose and sometimes by accident. But he always came back.
It wasn't like that here. The magic was different. Dad was gone for good and Roland put a spell on my mom. She could be sitting right in front of me, in her chair by the window, but she'd disappear in a different way. She just sat and stared and didn't care that her hair was messy, that Darryl and I were hungry, that Roland was mean.
Abra Cadabra! He snapped his fingers and – Poof! – she was gone.
Editorial comment:

I like this opening, and if I really were an agent, I think I'd ask to see more, so congrats for that. There are two sentences that let it down, and I think it would be wise to go through the book looking for other examples of the same thing. I'll leave a gap here, and readers can see if they can spot the two I'm going to mention, and why. No peeking, if you want to try and guess! Go back and read the extract again, and only read on when you've made your mind up.

The reason I'm going to pick out the particular sentences mentioned below is because you have chosen to write this opening passage from a child-narrator's perspective, and a fairly young child, judging from the rest of the excerpt, at that. The difficulty with doing this is that a child's perspective is actually quite limited. There's so much adult nuance a child can't understand, language and phrases that a child wouldn't use. You generally do a great job at this, but there are two sentences where I think the mask slips and an adult perspective shines through. The sentences are, "Her dark hair curled just so, framing her face and a long, slim neck. Pearls nestled in the sweet spot at her throat." That's just not what a small child would say of their mother. If you cut these two out, the surrounding text reads flawlessly like that of a small child's memory. "She used to be so pretty when she smiled. I remembered the way she hugged Dad and swayed to imaginary music …" Do you see what I mean? As I said, it's a tiny (and ultimately subjective) problem, but the book, and this opening, would be better if it were corrected, I think. I would go through and check that your character's voices are consistent with who they are and particularly what age they are.

Any other comments? There are a few typos and punctuation mistakes, but nothing I would think that would put off an agent from requesting a full, so whether you choose to get them edited out of your manuscript before you submit is a personal choice. Some you can iron out just by running your text through Word's own spellcheck – no special software required: "Bewtiched"? These are tiny details, but a pity to spoil the ship for a ha'porth of tar.

Well done, and thanks for posting.
Sponsored by editorial.ie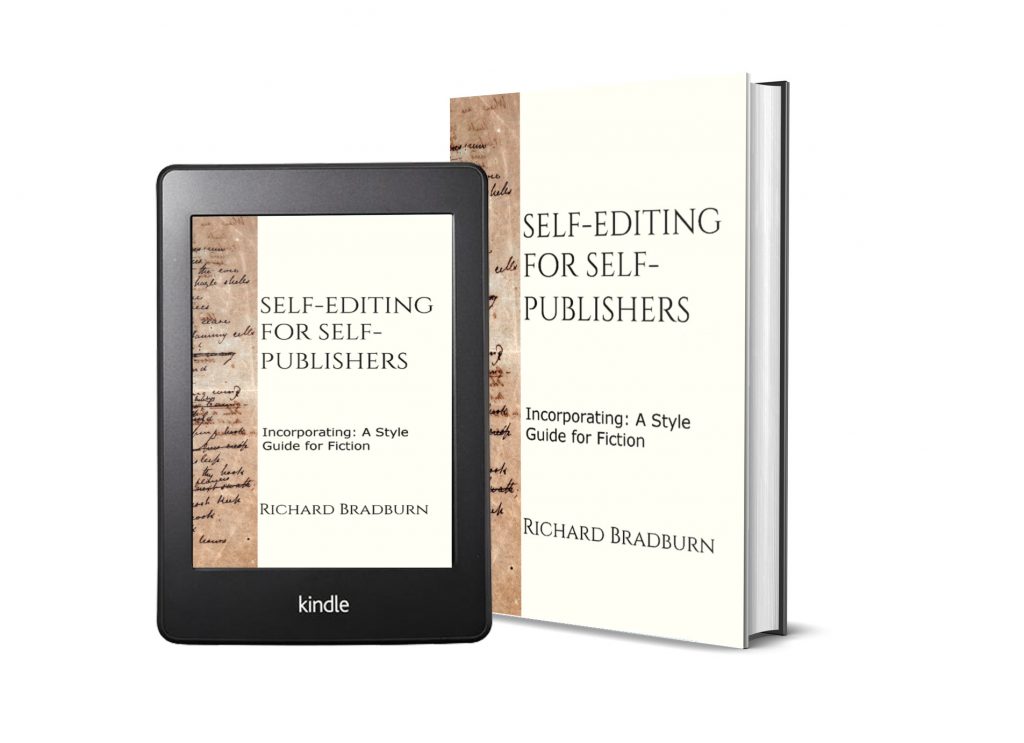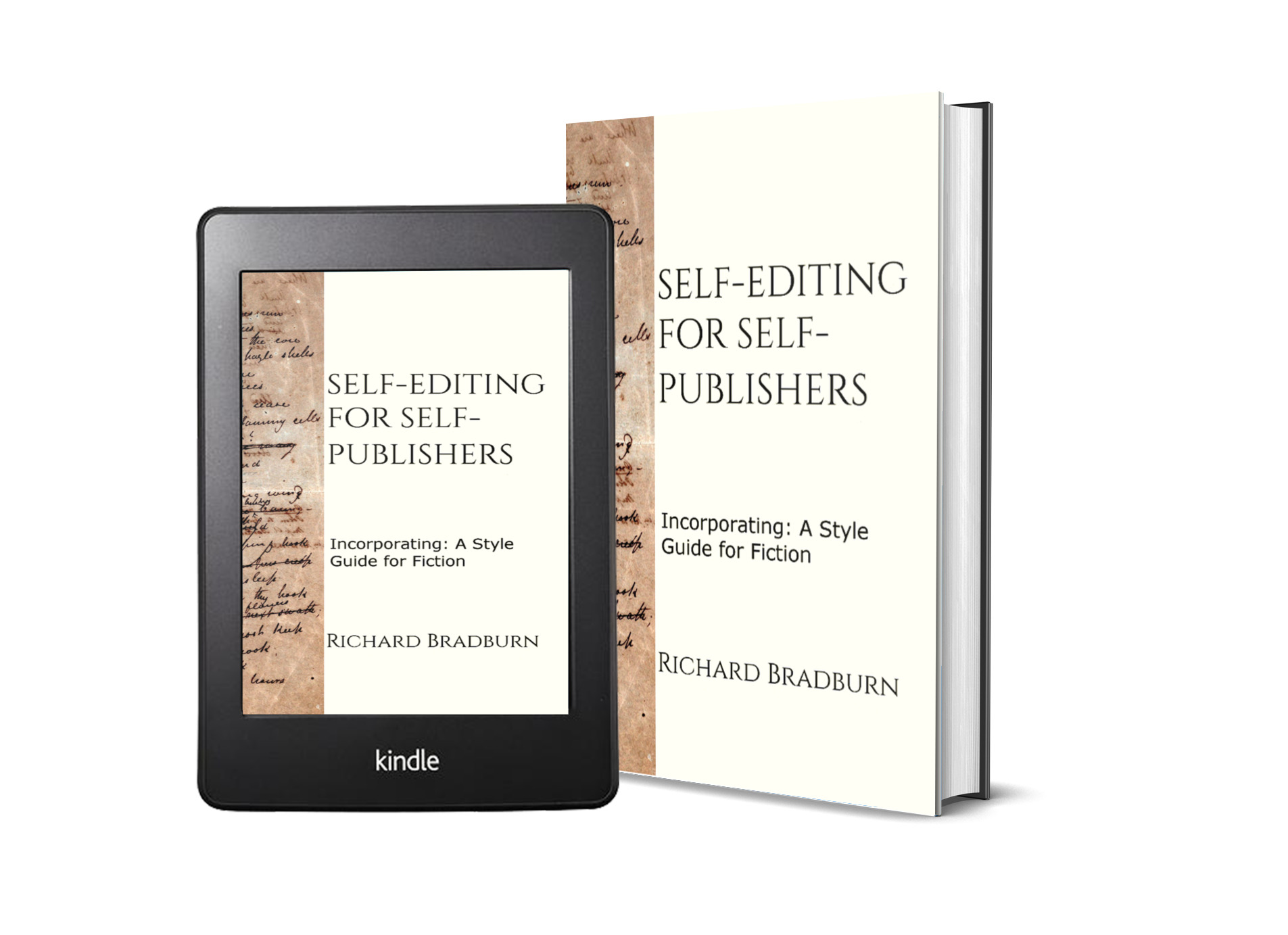 Self-editing for self-publishers, out in ebook, paperback, hardback and large print. Ask in your local bookshop, or go online.