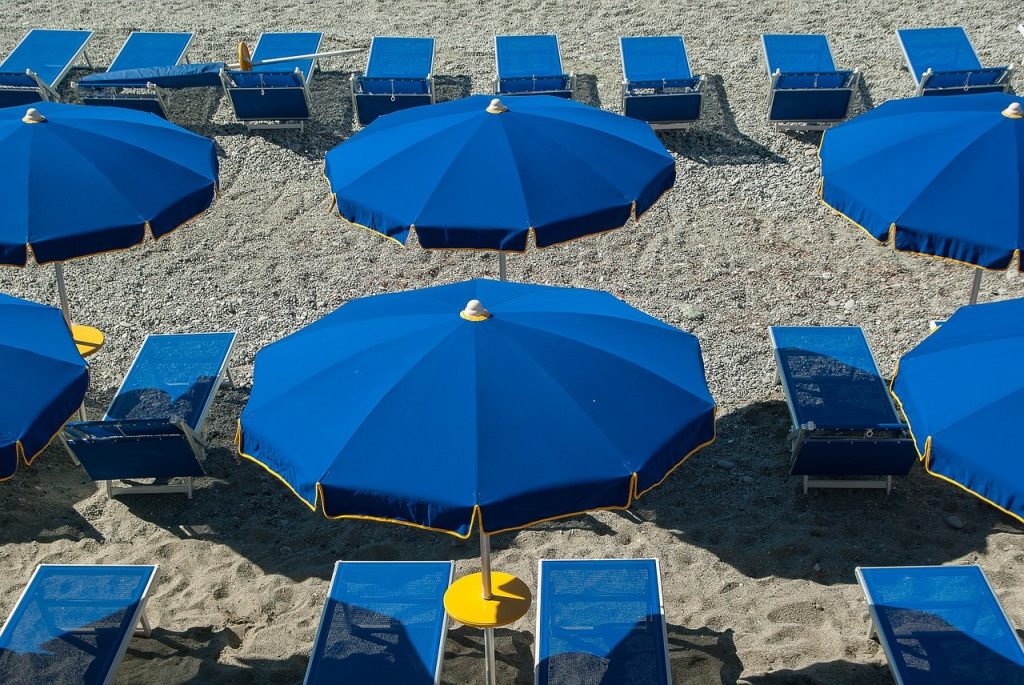 Eugenia wakes up on a beach. (Oh, he's just going to be going on about stories starting with a character waking up …) Well, not so much, actually.
Title: Finding Me
Wordcount: 85358
Genre: Womens' Fiction
Language: British English
Synopsis: Eugenia Proctor is stripped of all she owns and knows. Left isolated while on holiday in Sardina she faces the stark reality of what her past was really like. It is through the most unlikely of friendship that she sheds her old attitudes and embraces who she really is.
Text:
Prologue
SIX MONTHS BEFORE
Eugenia got a text from Peter saying the deal was taking longer than anticipated and he would ring at the weekend. Not having heard from him by Monday, she rang his mobile but it went straight to message saying "this number is no longer in service" Thinking it must be a connection error, she rang home.
"Hi Pops. How's life in the midlands?"
"How's life?" he roared. "How could you Eugenia? Did we not give you everything you ever needed? What possessed you?"
"What are you on about Dad? I know it's been a few days since I rang but isn't this a bit over the top?"
"Over the top?  I'm ruined. You've disgraced this family's good name and for that I won't forgive you"
"Dad, what's happened? You're frightening me."
"Don't play the innocent with me. It is all over the Sunday papers. I'm a laughing stock. You have ruined this family, my reputation!"  His voice was getting louder and louder.
"Dad, you're not making any sense, put Mam on."
"I most certainly will not. Your mother is in bed with a migraine. She daren't show her face. All her committees rang this morning, declining her help. You are not to ring here again. Do you hear me? You are no longer a part of this family. I'm ashamed to call you my daughter". Slamming down the phone, all connections were severed.
Shocked, confused and bewildered, Eugenia turned to her laptop. Shaking, she opened an internet connection to see if she could download yesterday's papers trying to make sense of what had happened. When the front page of yesterday's Sunday Times popped up she stared at the screen in disbelief. There she was her staff profile picture, large as life centre stage with the headline.
Bank Official Living The High Life Overseas.
CHAPTER ONE
Present Time
The bright sunlight causes Eugenia to squint reflecting off every ripple of the ocean.  Moving her head to the side, she licks her parched lips tasting only salt and grit. With the back of her hand she wipes away the sand leaving its imprinted pattern traced on her cheek. She watches the blue cotton trousers moving backwards and forwards placing each sun bed precisely, in straight lines along this patch of beach. He is almost done. Soon the stack of sun beds that protected her during the night will be gone. She closes her eyes again.
"You can't sleep here. It's illegal to sleep on the beach".  A voice penetrates Eugenia's sleep-filled mind, in that confused state between dreaming and waking. "I told you yesterday, so go on, out of here" The man's husky deep voice holds some recognition as she begins to wake. Stirring, she takes in the sounds of the early morning traffic, the impatient beeping of the car horns as commuters make their way to work. The smell of the car fumes mixes with the salt air. She hears the cry of the seagulls as they eagerly swoop over the boats, the sound of fishermen unloading the fresh catch of the day on the pier side. Their chatter wafts towards her on the slight breeze.  "Look lady, you better get moving, you're in the way. I have work to do".
Gathering her thoughts, she begins to move, flinching as pain shoots through her body.  Brushing her hand up and down the length of her arm she dusts the sand away. With her weight balanced against the stack of blue sun beds, she slowly begins pulling herself up. The man, now working closer to where she is, yells again.
"I said get out of here. If you are back here tomorrow I won't be waking you, I'll be calling the police."
Eugenia leans against the wall. With her head between her knees she takes deep breaths. The nausea of an empty stomach makes its presence known.
"Tramps" he mutters as he walks away.
Already there are some holiday makers placing their towels on the beds before breakfast. The sun is hot against her skin. She runs her fingers through the tangled mess on top of her head, hoping to bring some sort of order to it. Fumbling with her blouse she searches for the buttons, realising they are no longer there. The fabric is ripped and torn beneath her hand. Pushing it into the waistband of her skirt, she straightens her clothes as best she can. Her legs and arms are covered in scratches and bruises. Disorientated, she looks for her pumps and finds them lying in the sand nearby. Every movement highlights a new pain. Placing one foot in front of the other, she uses the wall that separates the beach from the promenade to give her both protection and support. She starts to shake. The memory of the previous night begins to unravel. In her mind's eye, she recalls a slideshow of a world to which she doesn't belong. The tears start to fall slowly and silently, leaving shiny trails along her pale cheeks. Not for the first time in the past few days does she ask herself where it all went wrong.
She reaches a bench at the entrance to the beach and sits. The smell of morning coffee, of freshly baked croissants and pastries makes her mouth water. Opening her bag she searches for the ten euro note, praying is still there. She'll have to walk to the end of the beach for the sidewalk vendor. Yesterday, each café turned her away. In her search, she pulls out the set of keys to her apartment. Looking at them she remembers the cool clean lines of the furniture, the big windows allowing the space to connect with nature …….  her retreat in the mountains; is now repossessed. Next, a bottle of perfume.  Lifting the lid she sniffs the fragrance that still lingers, and this somehow gives her hope. Opening her passport, she sees the fresh faced young woman staring back.
Editorial comment:
If you've read some of the other critiques in the archive on this site you'll know my editorly aversion to prologues. I'm only reflecting the current feeling in the publishing world, and if that changes, so will I, but at the moment a prologue is a bit of a red flag to many agents and publishers. Why is that? Because they are frequently abused. They're often used as a momentous information dump, or an exciting bit of the book dragged from the middle where it genuinely belongs and injected into the beginning because the author feels the actual beginning isn't that thrilling. I'll propose a radical change to the very beginning of your story that improves it no end, I think.
Cut the prologue.
Okay. Why, you ask? Because it's not necessary, at all. I should really be thanking you for submitting a piece that makes the issue so clear. In your prologue Eugenia phones home and her father disowns her. It is unsettling, it's true. What can have happened? Why this sudden and startling reaction? Well, it's unsettling up to a point. The truth is, we don't know Eugenia at all all yet. We are not invested in her emotional security. We don't know what her relationship to her father was before this weekend. Maybe it's always been a bit frosty. Maybe her father is a total drama queen and is always threatening to cut her off without a penny, but when she turns up with a couple of his favourite doughnuts on Monday morning he always forgives her. It seems a bit unrealistic, too. I mean, their relationship must have genuinely been a bit fractured if the father disowns her and never wants to speak to her again because of some smear story in a national paper. I mean, what happened to "blood is thicker than water", and "standing by your family". What has she actually done? A bit of embezzlement? Dipping her fingers in the till? Is it even true? Even if she's been stealing money from the "guide-dogs for the homeless blind orphan" charity isn't her father even going to give her the chance to deny the allegations, defend her actions, or confess in heaps of tears or whatever?
However, the content of the prologue aside, what does it do to the real start of the story, in Chapter 1? Here, Eugenia wakes up on a beach. Slowly we begin to realise that, far from lounging about in an all-inclusive Sardinian resort, she is lying under the sunbeds, not on top of one of them, and instead of being given a long cool cocktail by the beach manager, she's being given her marching orders. Why is she here, in this distressing state? Oh, we remember. We were told in the prologue that she had been disinherited by her father for some corporate shenanigans that ruined the family name. That's why she's there. She's destitute.

Okay. Now think about this chapter if we didn't have the prologue. This is your reader's sentence-by-sentence reaction.
Eugenia wakes up on a beach. Oh, how lovely. She must be on holiday. I'm glad I packed this book with me on my holiday.

She's what, she's under the sunbed? Why on earth is she under it? Is she hiding …? Who's the man she's watching? She was sleeping there? Why? From a big night out? It's illegal? OMG, she's sleeping rough. It's first thing in the morning and she's been there all night. Why? Was she attacked? Where are the buttons to her dress? What has happened to her?
Do you see how many more questions there are? We have no idea who she is, or what she's doing there, but the little details you're drip-feeding in to the story are making us ask questions. Is she just some vagrant with a very posh name? No, because she has apartment keys. Why isn't she at home then? Because it was repossessed. Why?

The most important thing you can do at the beginning of a story is getting the reader to ask questions. If they're asking questions they're involved, and an involved reader will read on to find out the answers to the questions you're making them ask. Your prologue answers nearly all of these questions before the reader has even had a chance to ask them. Why is she sleeping on a beach? Because she lost her job in some financial scandal. Why isn't she at home in her apartment? Because she lost her job, and her house, in some financial scandal. Why hasn't she gone home to her parents, assuming she's relatively young and they're still alive? Because they were mortified when she lost her job in some financial scandal, so they disowned her. Your prologue robs nearly all of Chapter 1 of its surprise and mystery.

Ditch it. You can thank me later.

On the rest of the submission there are a few copyediting issues. For example, looking at only Chapter 1 (because you're going to ditch the prologue, right?) the first sentence has a misplaced clause. Eugenia's squint isn't reflecting off every ripple in the ocean; it's the sunlight. So reorder the sentence to make that clear. "The bright sunlight, reflecting off every ripple of the ocean, causes Eugenia to squint."

It's an interesting beginning; writing in the present tense is quite unusual and adds an edginess. It sounds quite a good premise for a story, but get the readers to ask questions (and, crucially, put the answers together themselves), and certainly don't answer questions that they won't have even asked yet; you're managing to steal your own thunder.

Thanks for posting!
Sponsored by editorial.ie