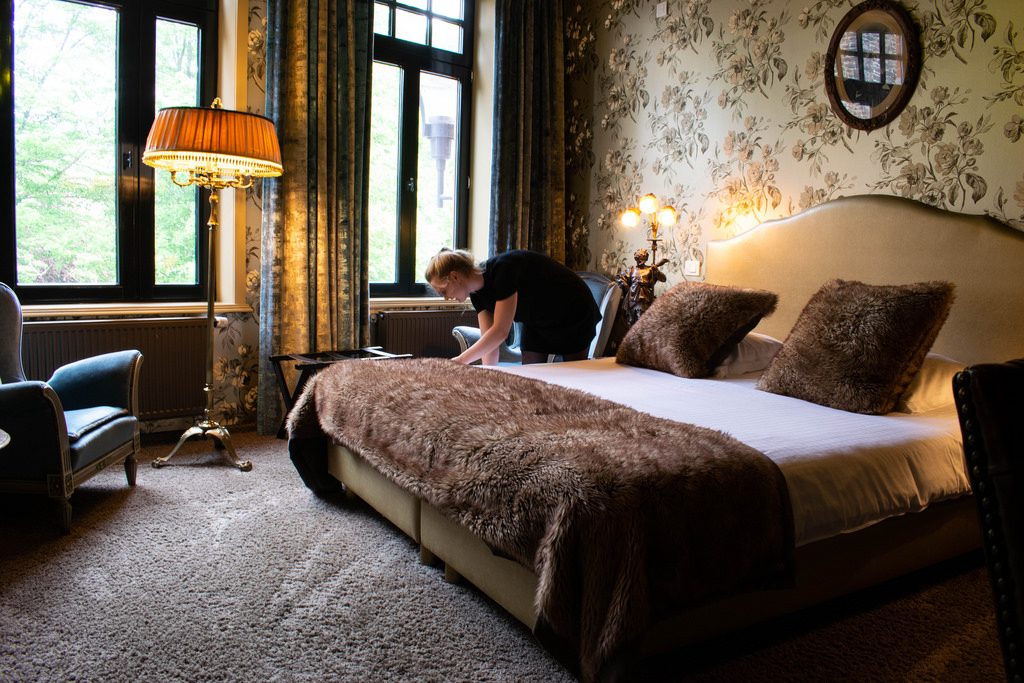 This is an intriguing and well-written opening. What about the very opening scene? Solid character development, or a bit of a red-herring? And how can you tell, on the opening page?
Title: Death Games
Wordcount: 85,000
Genre: Romantic Suspense
Language: US English
Synopsis: Private Investigator Maxine "Max" Caldwell has her hands full, but between chasing a murderer and fending off her married ex (with more or less success), she still finds time for a little romance. The only problem: Valentin is not only a client but running an organized crime ring.
Text: There is nothing better than morning sex. Unraveling in a man's arms after a few hours of rest, still dazed from the warmth of his body and tight embrace that keeps me comfy in the folds of the blanket. Soft kisses on heated skin. It's the cherry on top of a night full of action.
In the same breath, nothing is more annoying than being interrupted during morning sex. When the damn phone keeps ringing, I contemplate just smacking the thing against the wall. If it hadn't been my work phone, I probably would have. Instead, I decide to preserve company assets and answer after the caller refuses to hang up.
"Hello." At least my sleepy undertone should make the culprit feel like crap for disturbing me at six in the morning.
"Sorry to call you this early, but we have a situation." Casey's voice is flat. He has never been one to give his emotions away over the phone.
I sit up straight in the bed, the blanket slipping off my shoulder. "What type of situation?"
"We found the girl."
"But that's great news." The finder's fee will give our bank account a nice boost.
"She's dead."
Fuck. "Text me the address where they found her and then meet me there."
I toss the phone on the nightstand and jump out of bed, ignoring the mumbled protests of the guy who wants to continue where we left off. Laying there on the bed in his birth suit, he's even cuter than with his clothes on. It would help if I remembered his name. I think it was something ordinary, like Michael or Frank, but after raking through my brain for a few seconds and coming up with nothing, I give up.
"Did you have a good time?" His smile is lopsided in that sexy kind of way.
I return the smile before I pull the shirt over my head. "Yes." My pants are next and I plop onto the chair after slipping into my shoes.
"And?
"And what?" I glance up at him as I tie my shoelaces.
"Can I have your number, so I can call you? I'd really like to take you out for dinner sometime."
My hands freeze. I kick myself for picking the clingy type. "Sorry, but I'm not into that."
"But you're a girl. Aren't all girls into"—he frowns as if searching for the right words—"relationships?"
"Not me." My smile is beaming.
"So you don't want to see me again?"
I sigh, focusing on my second shoe. "Look, Michael—"
"It's Daniel."
Ouch. Not even close. "Yeah, okay. I'm sorry if I gave you the wrong idea. I usually don't date guys I pick up in hotel bars." Jumping up, I stuff the phone into my back pocket. I'm so ready to get out of this room.
"So that's it?"
He has perseverance, I give him that.
"Yes, that's it, I'm afraid."
He gazes at me with a hurt expression and I almost feel sorry for him. Almost. If the tables were reversed, he'd show no mercy.
"Look, what we had was a classic one-night stand." My attempt at a contrite smile fails miserably. "And by definition, a one-night stand lasts exactly one night. No more. No less." When his mouth opens again, I decide that flight is the best option. "Have a nice life, Michael."
"It's Daniel."
"Yeah, whatever." The door to the hotel suite slams behind me. It's a total mystery to me why some guys just don't get it.
~~~~
Several police cruisers with flashing lights hint to the crime scene in the woods. Getting out of the car, I raise the collar of my coat. The bite of frost still lingers from the night, a light drizzle adding to the misery of the gray morning. I've never particularly liked winter, but this year's weather is more than dreadful. A blue sky and subzero temperatures I can tolerate but not this depressing gloom.
With my hands buried deep inside my pockets, I stroll toward the young cop guarding the yellow tape that sections off the narrow forest path. He is hopping from foot to foot to stay warm, his pursed lips reflect his displeasure that he is left up here shushing stray spectators away while his colleagues are hoarded around a murder victim to try to solve an actual crime. The pains of a rookie.
I fake a smile when I reach him. One day, he'll be able to play with the big boys. "Morning, Jay."
When I make the mistake of taking another step forward, he blocks my way with an outstretched arm. His nostrils flare and he pushes out his chest as if he is of actual importance. "Sorry, police only." The little punk has had it in for me from day one.
"Come on. That's one of our clients."
"Don't care. The chief said he doesn't want civilians trampling around his crime scenes. Could get contaminated."
"Seriously? When did I ever contaminate a crime scene?"
"The rules apply to everyone." Mist streams from his nose as he exhales heavily. The evil glare he tosses me might have come off as intimidating if—and that's a big if—he could hide that slight glint of fear in his eyes. He is scared shitless, damn well knowing I'll bitch to the chief if he doesn't let me through. And if there's one thing I'm good at, it's bitching, especially if I don't get my way.
"Let her through, Jay."
I spin around to come face to face with Robert Taylor. What the hell is he doing here? Last time I checked, he was working burglary. When Robert frowns, Jay drops his arm and steps back, mumbling something about the chief's disapproval. One more look from Robert shuts him up for good.
"After you." Robert lifts the yellow tape and allows me to slide under before he folds his impressive six feet into half to duck deep enough without tearing the tape.
Editorial comment: I can't really fault this on the technical standard of the writing. There are a few punctuation bits and pieces I'd look to correct, a few places where I'd suggest a slight rephrase, but nothing that should throw an agent off.
I have one query, which is how necessary the very opening scene of her abbreviated one-night stand is to the story. Without knowing her (as we don't, on only the first page), it could flag any number of issues to us about her character, and what it flags probably depends more on the reader than the writing. So she could be perceived as carefree, egotistical, determined, selfish, emancipated, emotionally stunted, driven, slutty, powerful, commitment-phobic. Half of these characteristics have negative overtones, and many of them have sexual discrimination baggage attached.
As such, I'm not sure that this scene right at the beginning of the book does your character any favors. Without any context the reader might, according to their own perception, come to a snap judgement about this character that isn't borne out in the ensuing novel. Is that a good thing? I'm not sure. Probably not.
Thinking about it, perhaps the issue is that since the sex means so little to her (not much more than brushing her teeth in the morning), you wonder why we're being told about it? We're living the story from her PoV. She doesn't care about this scene. Why should we?
On the other hand, there are two good reasons why you might have opened with this scene. Given that you've chosen the genre of romantic suspense, then presumably romance does play some part in the story, in which case her attitudes to relationships and sex might well be fundamental to understanding her character at the outset of the book.
Secondly, since there is clearly a thriller/crime element as well, I can completely understand why you'd want to vary the opening from the "traditional" crime/thriller opening where the detective arrives, often still drunk/dishevelled/distraught at their pending divorce/stoned, at the crime scene that forms the basis of the plot.
I think I'd just suggest go for it, and hope you pick the right agent. If I were a real agent, I'd ask for the rest, and a full synopsis, just to decide for myself if I thought you knew where you were going with this bold beginning. Well done.
PS Not sure about the title. Bland?

Thanks for posting.